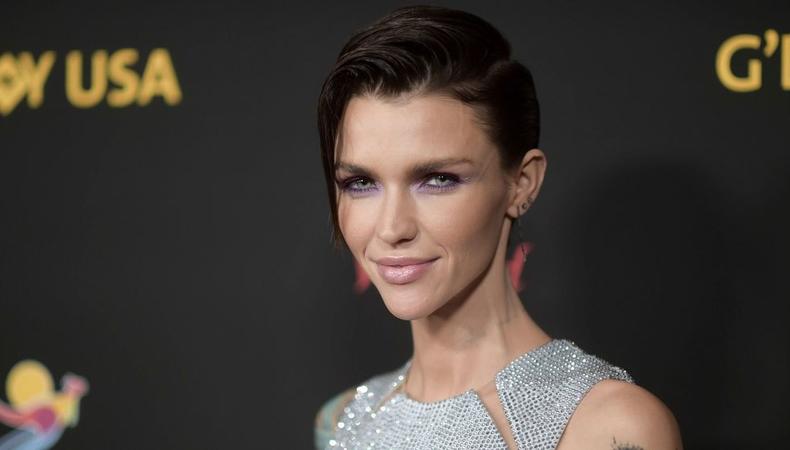 Greenlit means a project is officially a go, so all you have to do is follow these leads to stay up to date. You never know where you'll find an opportunity to land an audition!
"Batwoman"
The CW has found its Batwoman. Ruby Rose, best known for her role in "Orange is the New Black" will play the character, first as part of the CW's annual Arrowverse crossover in December, followed by a series of her own currently in development by Greg Berlanti. When the project inevitably goes to series, Batwoman will be the first openly gay character of a live-action superhero series, giving LGBTQ fans some representation in the genre on screen at last. Like all Berlanti projects, this will likely be cast by David Rapaport and Lindsey Baldasare, so keep an eye out for casting opportunities in December and beyond.
"Central Park Five"
The upcoming Ava DuVernay Netflix drama "Central Park Five" has found its Five. Chris Chalk ("Gotham"), Ethan Herisse ("Miss Virginia"), Marquis Rodriguez ("Chicago Fire"), and Caleel Harris ("Goosebumps 2"), plus newcomers Freddy Miyares and Justin Cunningham, have been cast for the limited series as younger and older versions of the leads. Filming began last week in New York City, with a planned release next year. Aisha Coley and Ian Subsara are casting, so keep an eye out for additional roles and background as the shoot continues.
"Devils"
Patrick Dempsey will make his way to a brand-new series. Announced today, the "Grey's Anatomy" alum will join Alessandro Borghi in the upcoming financial thriller series "Devils" for Sky Italia and Lux Vide. The 10-episode series is scheduled to begin its 24-week shoot in London and Rome this September, leaving plenty of opportunities for actors across the pond.
"Living With Yourself"
The directors of "Little Miss Sunshine" are teaming back up for a new Netflix series with Paul Rudd starring. "Living With Yourself," created by Jonathan Dayton and Valerie Faris, will have Rudd playing dual roles as a man struggling in life, who undergoes a new treatment to become a better person. A rare foray into TV for Rudd, the series is expected to be eight episodes with no word if future seasons are part of the plan. "Little Miss Sunshine" casting directors Justine Arteta and Kim Davis-Wagner could make a return for the project.
"Glengarry Glen Ross"
The rumors were true: an all-female "Glengarry Glen Ross" is coming to the Great White Way at the hands of "Chicago P.D." star Amy Morton. Morton, a Tony-nominated actor, will make her directorial debut with the Pulitzer Prize-winning David Mamet play. The new production will begin performances in May 2019. A cast and creative team has yet to be announced, so there's plenty of time to get involved with this as the project gets off the ground. Keep an eye on those NYC theater casting offices.
Rob McElhenney and Charlie Day Apple Series
The brains behind the hit, long-running comedy "It's Always Sunny in Philadelphia" are back to work on a new series. Apple has just given the straight-to-series order to a new half-hour scripted comedy from Rob McElhenney and Charlie Day. The series will be set in a video game development studio with McElhenney also attached to star, but no further casting or plot details have been divulged. This will be the first time the two have collaborated on writing since "Sunny," and it's possible they could return to series casting director Wendy O'Brien.
Looking to get cast? Apply to casting calls on Backstage.