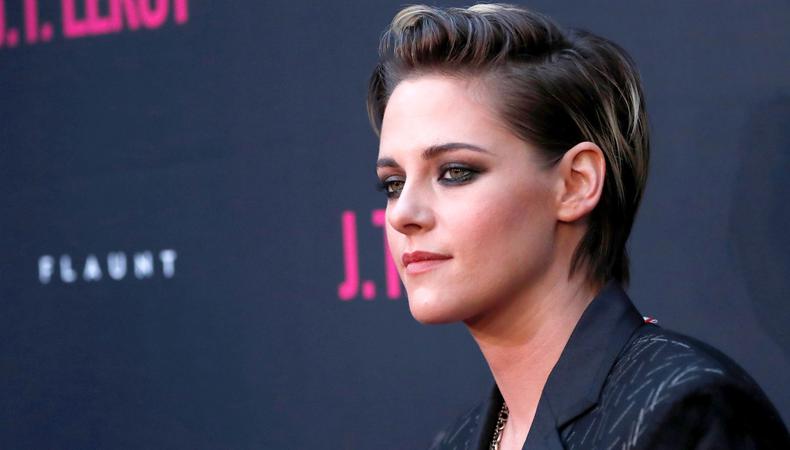 Greenlit means a project is officially a go, so all you have to do is follow these leads to stay up to date. You never know where you'll find an opportunity to land an audition!
"Spencer"
Kristen Stewart has lined up a royal gig for next year. The actor will star in "Spencer," a drama directed by Pablo Larraín centering on Princess Diana. Scripted by Steven Knight, the film is set over three days in the early 1990s when Diana decided her marriage to Prince Charles was no longer working and that she needed to veer from the path that put her in line to one day be queen. Larraín has a history documenting strong political female figures, having directed 2016's "Jackie," as well as other biopics, such as "Neruda." Production is expected to begin in early 2021. No casting team has been announced, but Larraín last worked with Betty Mae, Inc. for "Jackie."
"Dust"
Announced Monday morning, "The Crown" star Claire Foy will shift genres as the lead of the upcoming psychological thriller "Dust." Directed by Will Joines and Karrie Crouse with a script from Crouse ("Westworld"), Foy will play a young mother in 1930s Oklahoma who is haunted by her past and trapped in dust storms, who becomes convinced her family is being threatened by a mysterious presence. The film will be produced by Alix Madigan of Mad Dog Films ("Winter's Bone") and Lucas Joaquin of Secret Engine ("Love Is Strange"). No further casting has been announced.
"London"
Ben Stiller will head back behind the camera with the upcoming Lionsgate feature film "London," based on the new short story–high-concept thriller by Jo Nesbo. Stiller will direct Oscar Isaac in the lead role, with a script by Oscar-winning screenwriter Eric Roth. Isaac first obtained the rights to the story as a producer under his Mad Gene Media banner and will produce with Stiller and others. No additional casting has been announced, but look for Stiller to collaborate with casting director Rachel Tenner, who has worked on his last two feature directorial projects ("Zoolander 2" and "The Secret Life of Walter Mitty").
"Armaggedon Time"
An all-star cast is coming together for "Armeggadon Time," the latest period drama from James Gray. Robert De Niro, Oscar Isaac, Donald Sutherland, and Anne Hathaway have joined Cate Blanchett in the project, a coming-of-age story about growing up in Queens in the 1980s based on Gray's childhood memories. (Gray has also written the film's screenplay.) Expect filming to begin in New York in early 2021. Douglas Aibel is the casting director.
"On the Spectrum" Adaptation
Amazon has given a series order of an adaptation of "On the Spectrum." Adapted by Jason Katims from the Israeli series, the currently untitled U.S. series follows three 20-something roommates on the autism spectrum. Rick Glassman, Sue Ann Pien, and Albert Rutecki, Sosie Bacon, Chris Pang, and Joe Mantegna starred in the pilot, which Amazon ordered last year. Katims will write and executive produce the series with Amazon Studios and Universal Television producing. Cami Patton and Jennifer Lare are the series' casting directors.
"Dopesick"
Michael Keaton is heading back to television with a new Hulu series. The "Birdman" actor will star in and executive produce the straight-to-series "Dopesick," an eight-episode limited series from "Empire" co-creator Danny Strong helmed by Barry Levinson ("Rain Man"). Based on the bestselling book of the same name, it centers on the opioid crisis in America, from a Virginia mining community to Big Pharma Manhattan. Keaton will play Samuel Finnix, "an old-school doctor who approaches his practice with kindness and compassion but finds himself embroiled in Big Pharma's deadly secret." Fox 21 Television Studios and The Littlefield Company will produce.
Looking for remote work? Backstage has got you covered! Click here for auditions you can do from home!