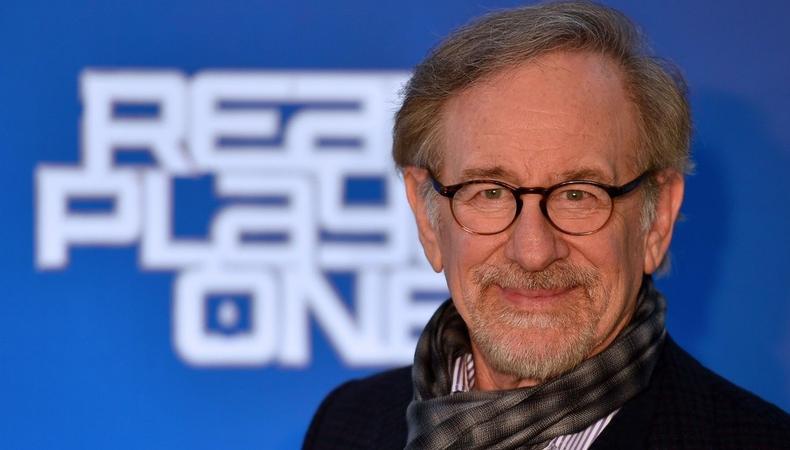 Greenlit means a project is officially a go, so all you have to do is follow these leads to stay up to date. You never know where you'll find an opportunity to land an audition!
"Blackhawk"
It was inevitable that Hollywood's biggest director and biggest trend would someday come together. At last, Steven Spielberg will direct a Warner Bros. adaptation of DC Comics' "Blackhawk." The story is centered on the Blackhawk Squadron, an elite team of pilots, and Blackhawk himself as they battle Nazis, King Condor, and Killer Shark. Spielberg will be teaming up with his frequent collaborator David Koepp ("Jurassic Park," "Indiana Jones"), so plan on Spielberg favorite Ellen Lewis heading the casting.
"Utopia"
Amazon recently signed a series deal with "Gone Girl" writer Gillian Flynn and, now, they have the first project in the works. The studio has given Flynn a nine-episode, straight-to-series order for "Utopia," in which she will serve as showrunner, executive producer, and creator. An adaptation of the British series of the same name, this is not the first time "Utopia" has been in talks on this side of the pond. There was an adaptation in the works at HBO a few years ago with David Fincher at the helm (and Flynn writing) that fell through. That version was also already cast—Rooney Mara, Eric McCormack, and Jason Ritter were just a few already listed in lead roles—but Amazon will likely start that process again with a new casting director of Flynn's choosing.
"Rocketman"
Fewer musicians have a more illustrious and sparkling—literally—career than Sir Elton John. On the heels of an announcement that he will be officially retiring from touring following one final Goodbye Yellow Brick Road Farewell Tour, it's only fitting that Hollywood pays tribute. Paramount Pictures has closed a deal that will put Taron Egerton in a biopic of Captain Fantastic, complete with Egerton singing the iconic songs of John's decades-long career. Fresh off Queen biopic "Bohemian Rhapsody," Dexter Fletcher will be directing from a script by Lee Hall, and John, alongside with his Rocket Pictures partner and husband David Furnish, will be producing. The only casting director listed at the moment is Jessica Ronane, who will be in charge of casting children. If he returns to the musical biopic CD he went with last time, expect Susie Figgis's to be the room to get into. The film will probably spotlight John's many collaborators throughout the years, especially songwriter Bernie Taupin, not to mention a need for a lot of background roles to fill up some stadiums.
"The Division"
Now that "Deadpool 2" is about to hit theaters, director David Leitch is ready to fill up his schedule again. He's already signed on to helm the Dwayne Johnson and Jason Statham–led "Fast and Furious" spinoff, and just last week, it was announced he will be directing Ubisoft's "The Division," starring Jake Gyllenhaal and Jessica Chastain. "The Division," follows a team of trained civilians who are activated to save what remains of society after a pandemic virus spreads via paper money on Black Friday. Leitch is obviously no stranger to action dramas, with "John Wick" and "Atomic Blonde" already under his belt. Leitch likes Marisol Roncali and Mary Vernieu for his casting lately, so they could be the first choice on this, too.
"ZeroZeroZero"
An impressive project with a lot of manpower (and actors needed) will be added to Amazon's growing list of ambitious original series. Teaming up with Sky and Canal+, Amazon will produce "ZeroZeroZero," an eight-episode miniseries about international cocaine trafficking and its economic and political effects, led by director Stefano Sollima and adapted by Roberto Saviano, the team behind hit Euro crime drama "Gomorrah." The series will shoot in English, Spanish, Italian, French, Wolof, and Arabic over eight months in six countries. Needless to say, a lot of actors and crew will be needed. The miniseries already has some major actors on board, including Andrea Riseborough, Dane DeHaan, and Gabriel Byrne. If Sollima and Saviano go back to their "Gomorrah" roots, Laura Muccino and Davide Zurolo will get the casting duties, but keep an eye out from the studio for global casting as they will likely be bringing on more people, including potentially international CDs, to cover all the ground they need.
Looking to get cast? Apply to casting calls on Backstage.