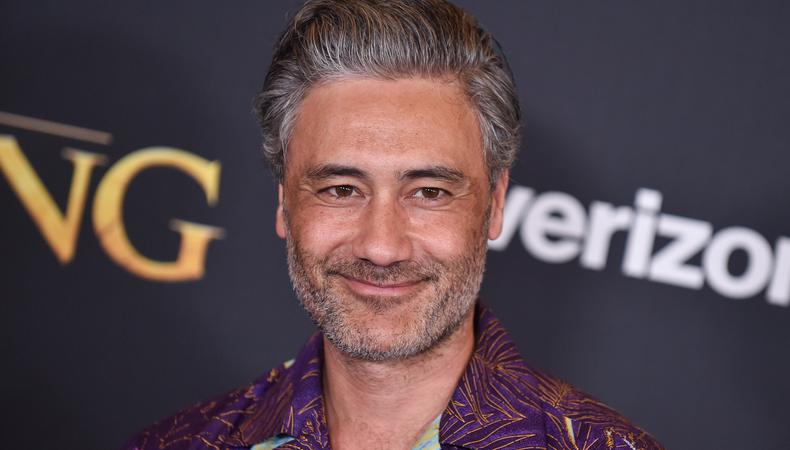 Greenlit means a project is officially a go, so all you have to do is follow these leads to stay up to date. You never know where you'll find an opportunity to land an audition!
"Star Wars"
The Force is with Taika Waititi on this Star Wars day! As previously rumored and now confirmed by Disney and Lucasfilm, the Oscar-winning director will helm a new "Star Wars" movie. Waititi will co-write with "1917" scribe Krysty Wilson-Cairns, and while there are no plot details or a release date to reveal quite yet, the film is intended for theatrical release. Once film production begins again, Waititi will be busy with the upcoming "Thor: Love and Thunder" for Marvel, but expect work to begin on the new "Star Wars" flick after production on "Thor" has wrapped. On both pictures, Sarah Finn is a good bet to be in charge of casting.
Tiger King
Just reported today, a scripted series based on Joe Exotic, the subject of the Netflix documentary "Tiger King" is in the works and Nicolas Cage will be playing the lead role, after weeks of fans dream casting an adaptation of the doc. Cage will also executive produce the eight-episode limited series from "American Vandal" showrunner Dan Lagana and Paul Young ("Key & Peele"). The story will explore how Joe Shreibvogel became Joe Exotic and take viewers inside his life on the farm. The series will go to market for a network this week. Optioned from the Texas Monthly article called Joe Exotic: A Dark Journey Into the World of a Man Gone Wild by Leif Reigstad, the series' working title is just "Joe Exotic." There are a few steps that need to be taken before casting comes into play, but the series will likely continue to make headlines as it progresses through development.
"Matilda"
As announced last week, Ralph Fiennes will throw the hammer for his country in the upcoming movie-musical adaptation of the award-winning musical "Matilda." Fiennes will play the sadistic headmistress Agatha Trunchbull in the Netflix and Working Title film, which will be directed by the musical's original director, Matthew Warchus. Dennis Kelly, who won the Tony for adapting the novel, is also on board to write the screenplay. (Music and lyrics writer Tim Minchin will likely return in some capacity, as well.) Additionally, "Killing Eve" star Jodie Comer is currently rumored to play Trunchbull's foil, Miss Honey, a role previously announced for Emma Stone; no additional information has been revealed on that casting, though. A filming start date for the project has also yet to be set.
"The Gilded Age"
Carrie Coon is reportedly moving into "The Gilded Age." First reported by Deadline, the "Leftovers" star will replace Amanda Peet as Bertha Russell in the new Julian Fellowes drama at HBO. The nine-episode series from the "Downton Abbey" creator was slated to begin production for its nine-episode season this spring in New York, but with production on hold, the series is reportedly eyeing a new start in the fall, when Peet can no longer film due to scheduling conflicts. Coon will star alongside Christine Baranski, Cynthia Nixon, Morgan Spector, Denée Benton, Louisa Jacobson, Taissa Farmiga, Blake Ritson, Simon Jones, Harry Richardson, Thomas Cocquerel, and Jack Gilpin. The series centers "on a period of immense economic change, of huge fortunes made and lost, and the rise of disparity between old money and new." Adam Caldwell of Cindy Tolan Casting is the series casting director.
"Yankee Comandante"
First reported by Variety, Adam Driver has found his next big role in an adaptation of "Yankee Comandante." Driver will team back up with Jeff Nichols ("Midnight Special"), who is helming and writing the feature, for the story based on David Grann's New Yorker article following two people who rose to the rank of comandante during the Cuban Revolution: Che Guevara and a man from Ohio. According to Variety's sources, shooting is expected to begin in 2021. No casting director has been made public at this time, but Nichols has exclusively worked with Francine Maisler in the past.
"The First Fifteen Lives of Harry August"
"The Maze Runner" franchise director Wes Ball is heading back into the sci-fi world with his new project: an adaptation of Claire North's novel "The First Fifteen Lives of Harry August." Ball will helm the feature, which follows a man "who is repeatedly born into the same life, remembers all his past experiences, and seeks to save the world by outmaneuvering a similarly gifted rival who's willing to make any sacrifice to attain a godlike knowledge." Melissa Iqbal will adapt the novel for the screen. No casting has been announced.
"The Man From Toronto"
Kaley Cuoco has found her first major movie role following the end of "The Big Bang Theory." The actor has signed on as the female lead opposite Kevin Hart and Woody Harrelson (replacing Jason Statham) in the Sony action-comedy "The Man From Toronto." Patrick Hughes ("The Hitman's Bodyguard") will direct from a script by Robbie Fox and Chris Bremmer (based on a story conceived with Jason Blumenthal) that revolved around a case of mistaken identity after the world's deadliest assassin and a stranger run into each other at an Airbnb. The film is scheduled to hit theaters on Sept. 17, 2021, with filming to begin after the production shutdown has lifted. Mary Vernieu of Betty Mae, Inc, is the casting director.
Looking for remote work? Backstage has got you covered! Click here for auditions you can do from home!