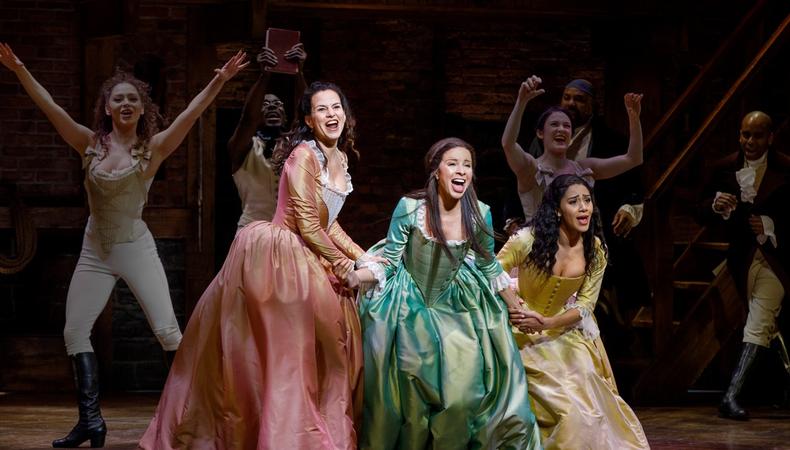 You don't have to be a Broadway baby to scratch your onstage acting itch. In fact, all around the country—and outside of it—there are bustling theater communities producing works so vibrant they'd have Edward Albee rolling over in his grave. Want in on that action? You'd be wise to know the ins and outs of industry happenings, and this is a good place to start: From across the pond and back again, here is the week's biggest regional theater news.
The world turned upside down.
Just ahead of its premiere, the Puerto Rico production of "Hamilton" has announced it will change venues. The musical, in which the creator and original Broadway star Lin-Manuel Miranda will play the title role, was set to play at the University of Puerto Rico's historic Río Piedra campus theater. However, producer Jeffrey Seller anticipates protests and, because of the longstanding Puerto Rico practice that forbids police access to college campuses, the production will move to a different venue where police protection for theatergoers will be attainable. The late-in-the-game decision has meant a delayed start to the production, which was slated to begin Jan. 8 but will now begin Jan. 11 at the Centro de Bellas Artes Luis A. Ferré.
All here for "All About Eve."
The incoming West End stage adaptation of "All About Eve," directed by Tony winner Ivo van Hove, has announced complete casting. Joining previously announced stars Gillian Anderson and Lily James will be Jessie Mei Li, Merric Boyd, Fejiro Emasiobi, Chanelle Modi, Stuart Nunn, Phillipa Peak, and Michael Warburton. Performances begin Feb. 2 at London's Noël Coward Theatre, with an official opening slated for Feb. 12. A 14-week run will follow.
A West End run completes its cast.
Full casting has been announced for "Home, I'm Darling," the West End transfer of Laura Wade's rapturous National Theatre and Theatr Clwyd's production. Beginning performances Jan. 26 at the Duke of York's Theatre, the ensemble will be filled by Charlie Allen, Susan Brown, Ellie Burrow, Siubhan Harrison, Jane MacFarlane, and Hywel Morgan. The production will officially open Feb. 5 and continue through April 13, at which it will then go on to tour throughout the U.K. Theatr Clwyd artistic director Tamara Harvey will direct the piece.
Theater meets virtual reality at UCLA.
Actor and producer Maria Bello is at the helm of a virtual reality theater project that she's bringing to UCLA for a limited engagement. "The Sun Ladies VR Project," which ran at Sundance last year, is an immersive, seven-minute, live-action documentary that allows theater-goers to join a troop of Yazidi women fighters on the frontlines. The live-action piece will be directed by UCLA TFT M.F.A. directing candidate Aya Saleh and will star Ava Lalezarzadeh, Taji Senior, and Jessica Toltzis. Performances will be held in the afternoon and evening Jan. 11 and 12 at UCLA.
Get live details from people at real auditions and callbacks on Audition Update!