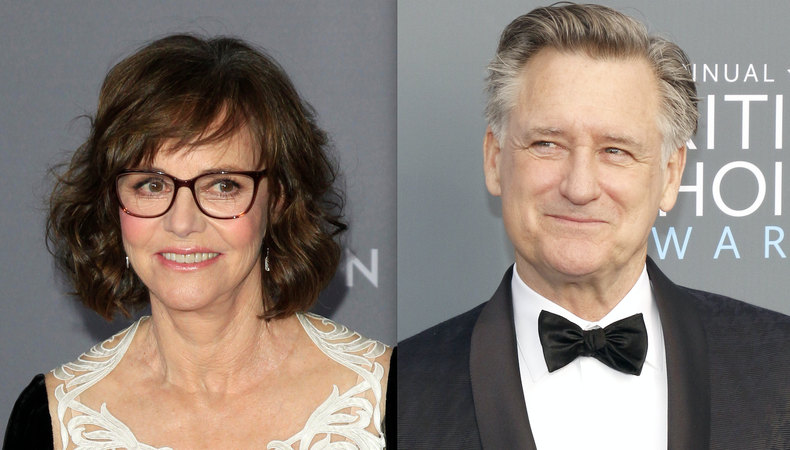 2019: it's got a good ring to it, hasn't it? OK, at the moment you're still nursing that epic New Year's hangover, and it's cold, wet and you're not really sure you ever want to leave the house ever again – BUT, just like an irritatingly perky friend, London is waiting for you, ready to coax the new, brilliant 2019 you into the spotlight. Here are five brilliant things to do this week – or any week – in 2019. New year, new you!
Clear your head
You may have a hangover and be thinking you'll never drink again right now – but breaking news: this feeling may not last. So why not remember this brilliant, energising hangover cure – a head-clearing swim in London Fields Lido. This heated open-air swimming pool is open all year round and is a great way to energise your brain before that important audition or crucial cocktail meeting! (£5)
Investigate a new theatre
You're here to act, right? Maybe it's time to plug in to what's new and happening in some of the capital's 230 theatres. Nicholas Hytner's Bridge Theatre opened last year, so why not check it out – and Laura Linney is there until February. The Young Vic's new artistic director Kwame Kwei-Armah wants it to show its funky side and attract new audiences, and W12's Bush Theatre also has a new boss in playwright Lynette Linton. Time to explore!
Be Inspired
We like her, we really like her – and that's good because Oscar winner Sally Field is spending a good chunk of the spring right here in London. She's starring alongside Bill Pullman in Arthur Miller's All My Sons at the Old Vic from April. Tickets are available at the moment but who knows how long they'll stay that way? (from £12.50)
Go to the Globe
Look, if it's good enough for Will Shakespeare, it's good enough for shiny, motivated 2019 you! As an actor, you're almost contractually obliged to love The Bard, and if not, the Globe Theatre has a really lovely courtyard bar – so really it's a win-win. Macbeth is on till February. (from £5)

Network, network, network
Talent is essential, but if you can't work with people, you may as well forget it. Why not make 2019 the year when you get out there and make people aware of you. Indy Film powerhouse Raindance runs regular Booze and Schmooze events, so keep an eye on their website. The BFI also has regular networking events. Then there's the Phoenix Arts Club, a well-known actors haunt – and of course, Backstage is always top of any insiders list!