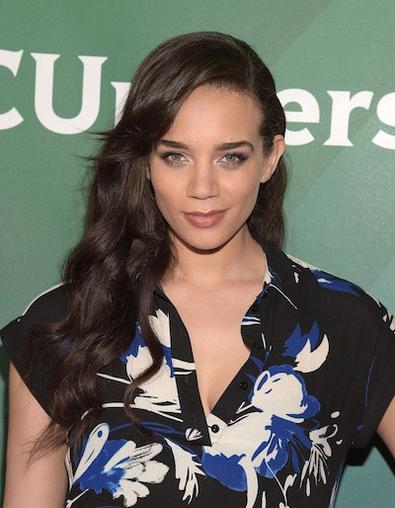 Welcome back to our weekly roundup of what's going on in theatre, film, and TV.
FILM
Breakthrough British actor Hannah John-Kamen has just been added to the cast of the upcoming sequel to "Ant Man". The first film, developed by cult British writer and director Edgar Wright ("Shaun of the Dead", "Hot Fuzz") defied expectation to become one of Marvel's most critically successful films. Tipped to be the second in a much longer franchise, the sequel is called "Ant Man and The Wasp". Director Peyton Reed (whose debut feature was "Bring It On") is building a supporting cast around stars Paul Rudd, Evangeline Lilly, and Michael Douglas.
John-Kamen is also to be seen in Steven Spielberg's eagerly awaited dystopian blockbuster "Ready Player One" alongside Ben Mendlesohn, comedian T.J. Miller, and fellow Brits Simon Pegg and Mark Rylance. She'll also play a supporting role in the remake of "Tomb Raider," starring Alicia Vikander and Dominic West. Born in Yorkshire, trained at the esteemed National Youth Theatre and at Central drama school, Hannah John-Kamen found success in "Black Mirror" and "Game of Thrones" but now it seems she's set on conquering Hollywood.
Sticking with superheroes for a moment, the first poster image for "Black Panther" has emerged ahead of the soon-to-be-released trailer. U.S. actor Chadwick Boseman ("Captain America") plays the titular character and the film is directed by Ryan Coogler ("Fruitvale Station").
THEATRE
Another classic 80s film is going from screen to the stage as a musical: "Working Girl," the 1988 comedy-drama about a secretary with Wall Street ambitions starring Harrison Ford, Sigourney Weaver, Joan Cusack and Melanie Griffith, is coming to the stage. Cyndi Lauper will follow up her "Kinky Boots" success by writing the music for the show, though it'll likely take a while to make its way to London.
Comedian Julian Clary is to star in the world premiere of Stephen Clark's black comedy "Le Grand Mort," which will open at Trafalgar Studios in the autumn. Clark, who passed away last October, reportedly wrote the play for Clary, with the star saying that it will "take me so far out of my comfort zone I may never return". The two-hander follows Michael and his young guest as they engage in a series of mind games in a stylish home in Notting Hill. The young guest is yet to be cast. "Le Grand Mort" will be at the Trafalgar Studios from 25 September to 28 October 2017, previews from 20 September.
Graeae, the U.K.'s foremost disability led theatre company, have announced the cast for the return production of punk musical "Reasons to be Cheerful". Part live gig, part play, the Ian Dury song that inspired it ("Spasticus Autisticus") was banned by the BBC in 1981 but performed at the 2012 Paralympic Games opening ceremony. Graeae Artistic Director Jenny Healey returns to direct alongside original cast Stephen Lloyd, Stephen Collins, Dan McGowan, Wayne Norman, and Jude Mahon. Joining are Beth Hinton-Lever, Gerard McDermott, Joey Hickman, and Max Runham. "Reasons to be Cheerful" opens in Coventry at The Belgrade on 8 September before touring. It will also run at Theatre Royal, Stratford East in the autumn.
TV
We've not yet had an obituary in the Backstage London weekly news but with the loss of Andy Cunningham, the star and creator of 1990s children's TV show "Bodger and Badger" who died last week aged 75—it felt right to start one. Here he is as Jabba the Hut's bodyguard in "Return of the Jedi" and here's some of the classic mashed potato action he was known for. Bodger (and presumably Badger too), on behalf of all children of the 90s, thanks for the unmitigated silliness.
That's all for this week. Thanks for reading and don't forget to post in the comments if there's any important news you think we missed, or if you've got industry news of your own!