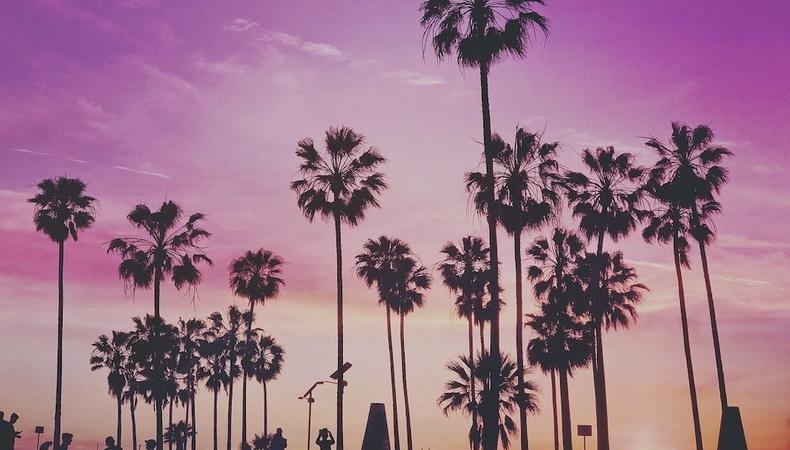 Every year, thousands of actors descend on Los Angeles with dreams of finding fame and fortune. They come from far and wide, and many come from the U.K.!
We Brits are drawn to the sunshine, beaches, and wealth of opportunity that is said to be found in the City of Angels. Unfortunately, many arrive ill-informed and unprepared, failing to make the most of their visit. London and L.A. are two different markets, and it's important to be aware of their differences if you're thinking of coming to Hollywood.
One thing they have in common is the importance of an actor's headshot. Your headshot is the key that might get you in that room with the agent, manager or casting director who could change your career. But what makes a good headshot in each market is something that is constantly evolving, and is often not consistent across cities.
If you're a British actor with your sights set on Hollywood, here are a few things you should know about your number one marketing tool.
Color
Your headshot must be in color! (That's how they spell "colour" in California, another useful thing to remember!) The U.K. market is catching up and people have been using colour for a couple of years now, but there are still agents and casting directors who prefer a black and white shot, and there are still actors who believe their headshot should be black and white.
Not. In. America. Since at least the early 2000s. And for good reason. Casting and production want to see exactly what you look like and since TV and film are in color, why would anybody want to see how you look in greyscale? Having the word "green" or "blue" on your resume (they use the term resume here, not CV!) to describe the colour of your eyes doesn't match seeing a full-colour picture. Same goes for hair and skin. When casting is looking for something specific, words on a resume don't cut it!
READ: 7 Tips for a Better Headshot
Crop
In the U.K., U.S. headshots are thought of as being more loosely framed and cropped than the U.K. standard, showing much more of the body, even being a three quarter length type shot. Another belief is that landscape (horizontal) shots are very popular, even standard. Both may have been true here a few years ago, but now, with the importance of how your headshot looks as a thumbnail, the opposite is true. Agents and managers are encouraging clients to get their shots cropped tighter and tighter in a bid to stand out in a sea of tiny thumbnail sized heads and faces.
Specificity
In the U.K., headshots have traditionally been seen as blank canvasses from which casting directors can see the potential characters an actor could play. In L.A., actors are taught to be much more specific about their type and it's reflected in their headshots.
Casting directors receive so many submissions and have so little time to cast, they want to see headshots that really fit the brief. Having a more specific, more targeted headshot makes it that much easier for them to bring you in, and shows agents you're aware of your type and casting bracket.
Accuracy
One of the common misconceptions U.K. actors—and often photographers—have about U.S. or "L.A.-style" headshots is the amount of retouching involved. The belief is that everyone in L.A. has hugely retouched, overly flattering shots with that soft, airbrushed look.
While it's true some L.A. actors have shots like that, they're not the headshots (or actors) that casting directors, agents, and managers want to see. The most important thing that your headshot should do in any market is look like you. Yes, casting directors want you to look like your picture when you walk in the room, even in Hollywood. So steer clear of the photographer who'll make you look glamorous but unrecognizable. Your Facebook friends might love those shots, but casting directors won't!
Of course, there are exceptions to all rules and I've seen people get in casting rooms with all manner of shots that don't fit the standard. But having materials that don't fit the market you're trying to sell yourself in shows potential buyers (agents, managers, casting directors) that you're not familiar with that market and what works there. They don't want to take on someone they'll have to teach the basics, so the better prepared you are, the more chance of success you'll have when you get to Hollywood!
Tony Gibbons is a British actor and photographer living and working in Los Angeles. He has appeared on television screens and in theaters in both the UK and the U.S., as well as on stage in London and internationally. As a photographer, he has been shooting actors headshots for ten years, first in the UK, and now in L.A., under the name TG Headshots.
Ready to test the waters in Hollywood? Check out Backstage's Los Angeles audition listings!
The views expressed in this article are solely that of the individual(s) providing them,
and do not necessarily reflect the opinions of Backstage or its staff.