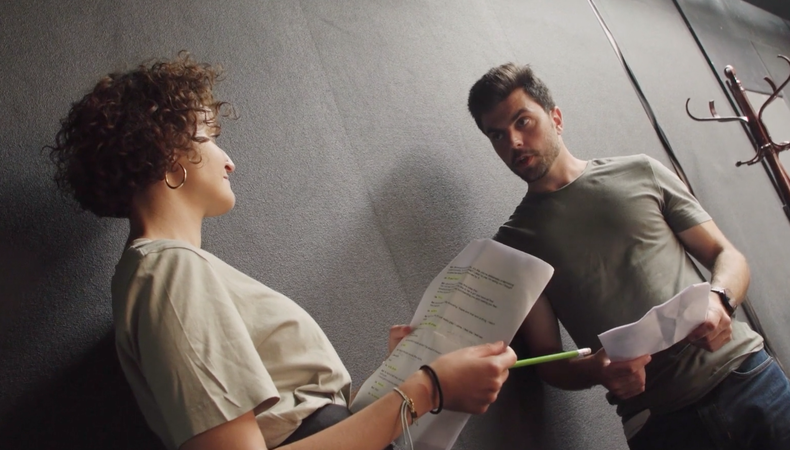 The idea of an acting studio or "gym" is relatively uncommon here in the UK, so when Flux Gym opened in east London last month, we had to check out what was on offer. Run by new-writing company Flux Theatre, members get unlimited access to workshops, yoga, voice classes, and sessions focusing on everything from improving your audition to improv comedy. With the slogan "lift scripts not weights," it's run by Flux's joint artistic directors Georgie Staight and Will Adolphy along with the involvement of a crack team of emerging writers, directors and top industry names. Now it's up and running, Backstage thought it was about time to catch up with co-founder Will to find out more about the gym, how it's going, and what's next.
Where did the idea for an acting 'gym' start?
We're all creative people before we're actors. And creative people need to create, otherwise it's easy to feel worthless. So, we wanted to make it possible for actors to play and perform regularly. As Flux Theatre we were running Emerge, a new-writing night giving playwrights the chance to develop and showcase their writing, alongside Emerge workshops where actors worked with directors and writers. These were extremely popular but the best thing about it was that people kept coming back, so we had a sense we were providing something of value, as well as people literally telling us "'I would pay to do this regularly!"
Georgie and I crunched numbers and got excited: we could actually make this happen. It was important for it to be affordable. We found the average three-hour acting workshop ranged from £20–£30 up to £70 plus, which means you might be able to afford one a month. We also realised there was nothing else like this, no real way for actors to practice their craft, play, collaborate, and perform when they're not in work. And if you don't have that opportunity, you're very likely to have a creative slump – at least, I know I would.
READ: Everything You Need to Know About Improv Comedy In the UK
Do we need to bust the myth that acting is something you can pursue on your own?
Yes! I feel aimless when I'm not creating something, like I'm not fulfilling my duty. As actors, we can practice monologues on our own but after a while you go a bit loopy. We all need a consistent way to create. It's not like a musical instrument which you practice alone – actors need other actors and a director because our craft is about listening and responding. We need to collaborate.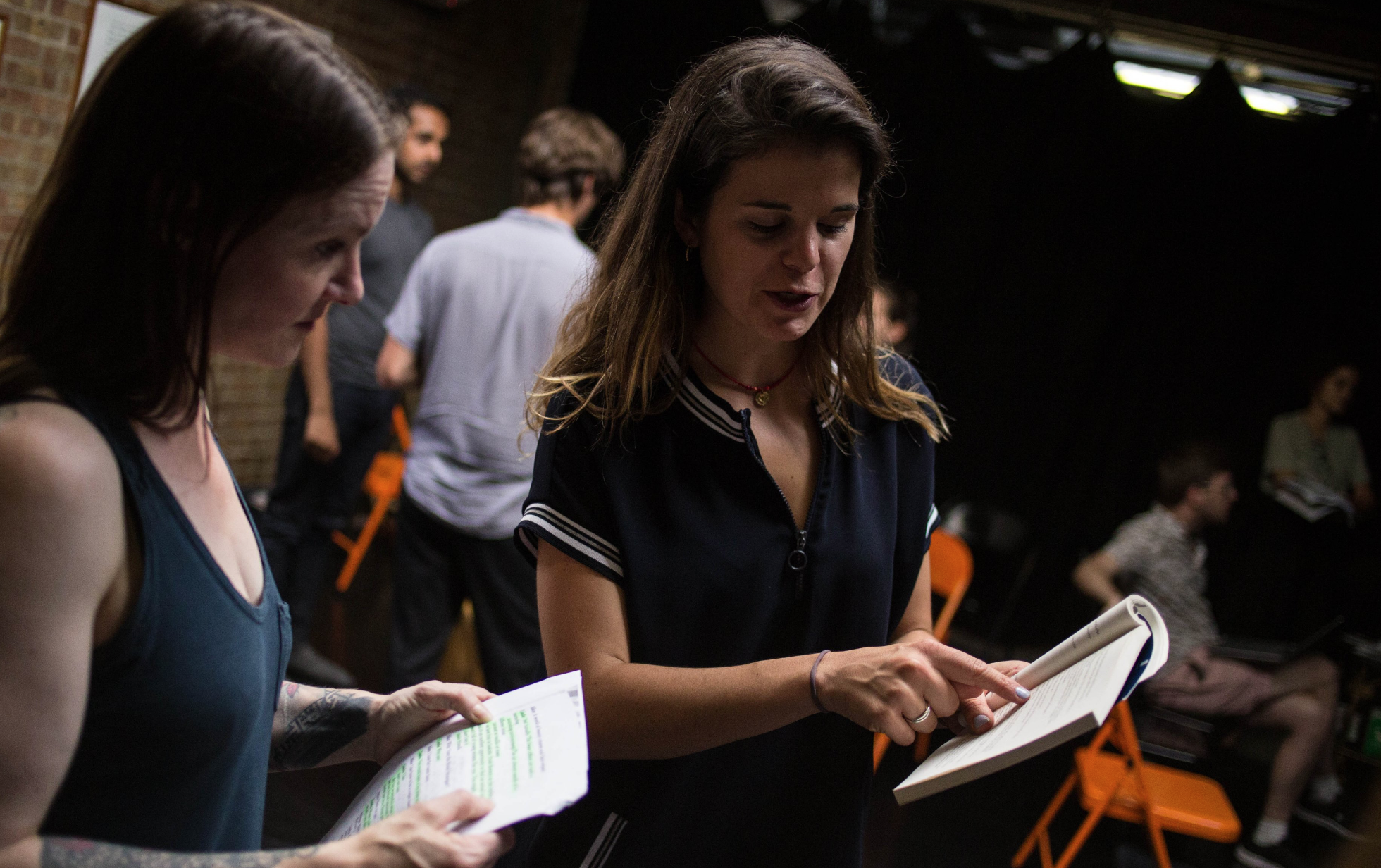 You've been part of a theatre company for four years now. What support has that given you as an actor?
It's been my way of keeping fresh and creatively engaged since graduating. When I first left Uni I was going to other workshops but I found I could only afford the odd one. As well as affordability, what's so great about the regularity of running Emerge and the gym is there's less time on ice-breaking, more time on the craft. There's a feeling of getting more and more out of each session. There's also the social aspect, the looking forward to going to classes and making friends. I didn't have any of that when I came to London and now I know so many wonderful people from starting Flux.
Americans are open to continuous training but why do you think it's not such a thing here in the UK?
We're not necessarily bad at it but we definitely haven't prioritised the urge all actors have to keep fresh, especially in theatre. For screen acting, you can get a camera, do student films and work on your skills. In theatre it's much harder – you need an audience for one thing! Because we had built a theatre company with a strong reputation and because we knew the risk of securing a studio was worthwhile we felt we had a responsibility to do this. It consumed our headspace!
READ: 10 of the Best Top-Up Acting Classes in London
What have been the highlights of Flux Gym for you since you launched?
Since membership started in September, Georgie and I have been there for every session and the feedback is really positive. Firstly, people walk in and say "wow" because it's such a great space. Speaking to members, what's been so great is the structure it's given freelancers in what otherwise can be a chaotic life. Having that is important not just to wellbeing but also getting the most out of your work and lifestyle.
What's next for Flux Gym?
People want more workshops and more options, so we're looking to expand and run evening sessions for actors who have full-time jobs. Flux is also looking to launch free memberships for people from lower-income backgrounds. We're fully aware of our privileges and want to create opportunities for people who aren't as lucky.
Eventually, we would love our own building, a space where people can work on their own or connect with other people, where there's always something going on. We also want to integrate our theatre with the gym and have three strands of work: discovering and supporting new writers, giving actors space to keep fresh and get seen, and create links with venues for showcases and full productions.
For now, one of the best things about being in constant contact with our members is learning what actors need and giving them those opportunities. We want actors to feel supported and be able to perform regularly. That way there doesn't need to be a creative slump and the potential for that to have a positive impact on the industry is, in my opinion, endless.
More for UK actors? Check out the magazine.