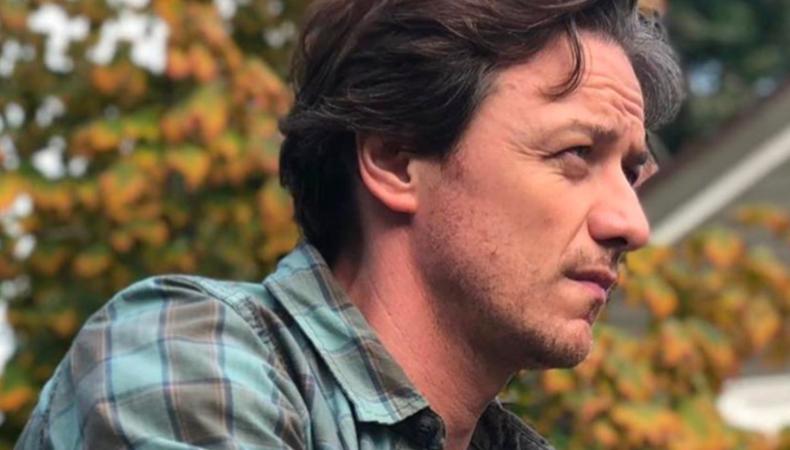 Developments in the business of acting are not always front-of-mind for time-pressed creatives, yet can have a major impact on how their careers develop. That's why we've created The Business, a series to help UK actors and performers stay updated on the key stories that will affect the nuts and bolts of their professional lives. This week, a report busts the myth that it's harder for working-class actors now than 40 years ago, Equity warns HMRC is leading a "coordinated attack" on members over unpaid tax, actor training company Fourth Monkey launches six scholarships, and everything you need to know about narrating audiobooks.
Report: it's never paid to be a working-class actor
For actors from working-class backgrounds, it's no easier or harder to find jobs now than it was 40 years ago, according to a new study. The research by the universities of Edinburgh and Sheffield found there was "no golden age of classless meritocracy" in the arts after studying data as far back as 1971, challenging the idea that it is harder now for working-class people to access creative careers.
Research by Panic! found that people whose parents had held the most privileged occupations, such as doctors, lawyers, and senior management, were more than four times more likely to be working as actors or in other creative roles than those from a working-class background, a disparity described by actor James McAvoy, who paid his own way through drama school, as "damaging for society." According to their study, this disparity did not significantly change across the period 1981 to 2011, despite anecdotal evidence and warnings from actors including Ian McKellen, Julie Walters and David Morrissey.
Equity and actors 'under siege' from HMRC
Equity last week alerted actors that the union is "under siege" protecting members from HMRC as the tax authority apparently conducts a "coordinated attack" against performers. The warning came after actor Robert Glenister lost a test case against HMRC and became liable for £147,000 in unpaid National Insurance contributions. General Secretary Christine Payne described the approach of tax authorities as "ruthless" and warned that "HMRC's attitude towards the creative community is fast becoming a crisis".
Equity supported Glenister through a case with HMRC, with the latest stage being an appeal. Glenister lost and now owes back-dated payments because he had been employed through his own company. Equity described the actor's situation as a test case, with "implications of HMRC's approach...not simply affect high profile performers, but all of those struggling to make a living pursuing their dream of entertaining the public." Read more here.
READ: What Is Equity + Why Should You Care?
Six new scholarships available at Fourth Monkey
London training company Fourth Monkey have announced the patronship of six new industry names. From well-known actors to artistic directors, each will be the custodian of a scholarship for new students from various backgrounds, ranging from support for those who speak English as a second language to help for the theatre-makers of the future.
The scholarships are open to applicants for Fourth Monkey's two-year course starting this September. Patron Jonjo O'Neill, currently appearing in the West End Pinter at the Pinter season, said: "I love Fourth Monkey because there is a sense of punk and rock 'n' roll about the place. It feels fresh, passionate and up for it."
Equity launch network for burlesque performers
Equity has launched a burlesque network, bringing a wide range of burlesque performers into the fold of the union. Designed to create more opportunities for professionals, safeguard the future of the industry, and facilitate professional networking between performers, the launch saw key figures from the UK burlesque scene lend their support to the network. The union said the launch "is just the beginning," adding that the network is a chance for performers "to be acknowledged as Equity professionals and get a system in place for better access to Equity's services."
Talks over new pay agreement break down
In a major dispute over pay, entertainment union BECTU last week accused UK Theatre of "callous disregard" for workers in the industry. UK Theatre, a membership body for theatres and individuals, are locked in talks with the union over updates to the UK Theatre/BECTU Agreement – talks which have apparently broken down over BECTU's proposals for "the real living wage and substantial pay increases." Covering behind-the-scenes workers at a range of commercial and subsidised theatres across the country, the updated agreement has been in discussion for more than three years.
Everything you need to know about narrating audiobooks
Radio Times journalist Thomas Ling sat in the hot seat for an article on the incredible work of audiobook narration last week, proving just how difficult it is. Featuring expert advice from renowned narrator Imogen Church and collated videos from Audible's catalogue of star readers, it's a perfect guide for those interested in narrating, and a thorough exploration of the work that goes into the process. Read more here.
Survey: performers' body image
Equity Women's Committee is seeking responses from performers of all genders, ethnicities, and ages for a study into body image. Launched with the drama department of Royal Holloway, the survey explores how performers create and maintain an appearance for roles and jobs. Take part here.
Manifesto for mental health
A body aiming to improve mental health across the arts industries last week launched a manifesto for organisations and creatives. Colin Beesting runs Creative Freedom, an organisation championing training for "mental health first-aiders." Writing in Arts Professional, he argues that research shows mental issues are having a real impact on cultural sectors and says: "It's time we changed the conversation about mental health." The manifesto urges organisations to talk positively about mental health, to remove stigma, and to provide guidance for those experiencing issues.
For more from Backstage UK, check out the magazine.