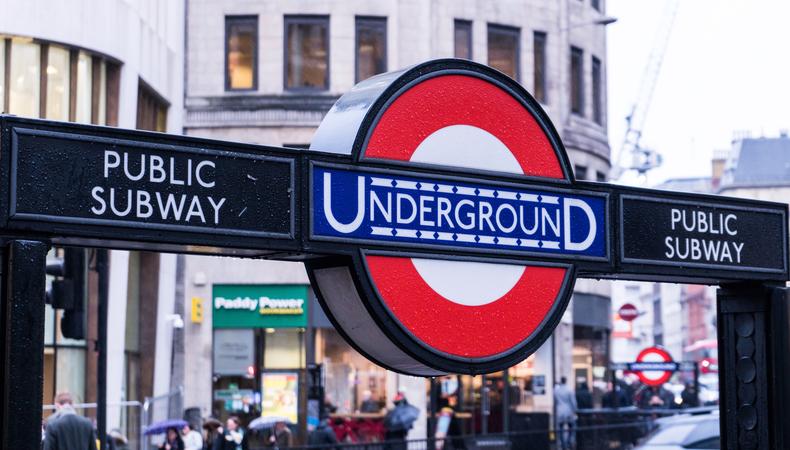 "Without a nickel to my name
Hopped a bus, here I came
Could be brave or just insane
We'll have to see." - Another Day Of Sun
Most actors who have made the move to London will immediately relate to these lyrics from smash hit La La Land. London is brutally expensive and the cost of living is rising. Recent stats showed that London is the 19th most expensive to live in worldwide – not great if your main source of income is sporadic and creative.
And it's tricky to avoid living in the capital. London is crammed with agents, producers, casting directors, TV studios and the West End. Bluntly, if you want regular paid work, Britain's capital is where you need to be.
All actors have "a right to be paid at least National Minimum Wage for the work they do, entitlements to holiday pay, etc.," Equity told Backstage. "We will often advise employers who are unsure about what their obligations are, and work with them to ensure that the jobs they offer are of a good standard – respecting both legal requirements and industry norms."
However, the minimum wage equates to only £5.90 an hour for actors aged 18–20, and £7.38 for those aged 21–24. So how, on that paycheck, can you make London work for you?
Where to live
Any time a young actor is featured in a British movie, they're always shown in some kind of cavernous "grungy" warehouse in Shoreditch, or closing the door, coffee in hand, on a white-stucco Regency pile. If you're just starting out, scratch these from your mind and set your sight on somewhere further afield to get more bang for your buck.
Huge numbers still live in flatshares in London, so don't freak out if these are the only places you can find on your budget. Also, think carefully about whether you want to live with other actors: London is competitive, and while living with actors can offer a safety net, you don't want to end up being jealous if they bagged a role you were after. Joanna M moved to London four years ago: "I've always lived with other actors. We cry together when we don't get parts and help each other run lines. But sometimes the bitchy chat gets a bit much so I shut myself in my room and watch Netflix. Simple!"
Here are some of the best places to consider living if you're an actor:
Acton (West London, District/Piccadilly lines)
Still in Zone 2, you can be in Leicester Square in just 26 minutes. Head further north (towards Ealing) to get the most for your money. If you look carefully, you can find a room in a shared house for as little as £600 per month which is great value for this city. Plus, you're close to Ealing Common and the huge Gunnersbury Park, so if you want to let off steam, there's lots of greenery nearby.
READ: The Actor's Guide to Acton
Stepney Green (East London, District)
One of the cheapest areas in London and immortalised in the Rolling Stones' 1965 song Play With Fire, this is as cheap as you're going to find in happening east London. Shared houses can be found for as little as £500 a month and you can zip into town for just 25 minutes. Plus, you can walk to Shoreditch in 30 minutes.
Tooting (South)
Still handily on the Northern Line, Tooting has two tube stations (Broadway and Bec) and plenty of bus services into the city centre. You can find a room in a shared house for around £500 and there are plenty of local markets to get cheap fruit and veg from for your morning power-smoothies.
If you'd like to see how other areas measure up for the working actor, check out our Actor's London guides below:
Getting around
Although there are plenty of budget gyms in London, you can't beat saving money on rent and staying fit by owning a bike. Although London's public transport systems are great, they're also expensive and you'll see a lot of your income disappear on random tube fares. Save when you can and get a bike. If you're nervous about cycling busy roads, local councils often run cycle safety courses – so you can feel confident wheeling to an audition. Jamie Notton bought a second-hand bike for £100 and uses it to cycle to auditions, covering miles each day. "I stay fit and healthy, plus I haven't paid for public transport for about two years, so I'm saving tonnes."
Boris bikes (London's cycle-share scheme) can be hired for as little as £2 a day, and can be used without limit in 30-minute bursts.
Where to eat
Food can also be a huge expense in London, but there are plenty of ways to get cheap deals. Most supermarkets have economy ranges, which means you can buy basics like pasta and rice for as little as 40p a packet. In terms of budget fruit and veg, local markets such as the ones in Brixton along Electric Avenue and at Tooting Broadway, sell lots of fresh produce in plastic bowls for a pound. You can do your whole weekly veg shop for around four quid at these places – plus you can pick up an unusual assortment of veg like moolis and jackfruit. Rosie Meaden, 22, budgets £20 a week for food. "I live on a diet of lentil soup or chickpea salad, but it means I can do the job I love and not have to beg my parents for cash."
Where to play
Believe it or not, you can be cheaply entertained in London. It goes without saying that one of the cheapest ways of seeing theatre is to go and see your friends' shows on the fringe – and cadge free tickets. Otherwise, most permanent exhibitions at London's art galleries are free (The National Gallery has an incredible permanent collection). If you want to watch the stars in action on the West End then tickets can be pricey, but there are lots of ways to see theatre on the cheap.
Understudy runs are done by all the big theatres to give the brilliant actors covering the stars a go on stage. They're often free, or at least cheap, and are as good as the real performance – just without the big names. You'll hear about these from word of mouth, so chat to as many people as you can. At the National, Friday Rush tickets are released at 1 pm, offering a batch of cut-price tickets to see all the big shows. Keep an eye out for press nights too ­– if a theatre wants to make the building look busy and buzzing for the media, they'll release reduced tickets to get more bums on seats. Finally, consider that many shows, especially in theatres like the Old Vic and Young Vic, have very cheap standing or restricted view tickets from as little as £8.
Know your rights
It's not unusual to work for free when you start out – you have to build your portfolio and credits somehow. But working for free isn't sustainable. Equity, the actor's union, advises a number of ways you can ensure you're not being scammed. A spokesperson said: "We have a student membership scheme and a graduate membership scheme, and work hard to engage with new and emerging professionals through these sections of our membership. It is easier for bad employers to take your rights away from you when you don't know what they are – so part of our role as the industry trade union is to ensure people know the basic minimums they can expect at work."
For more information visit the Equity website.