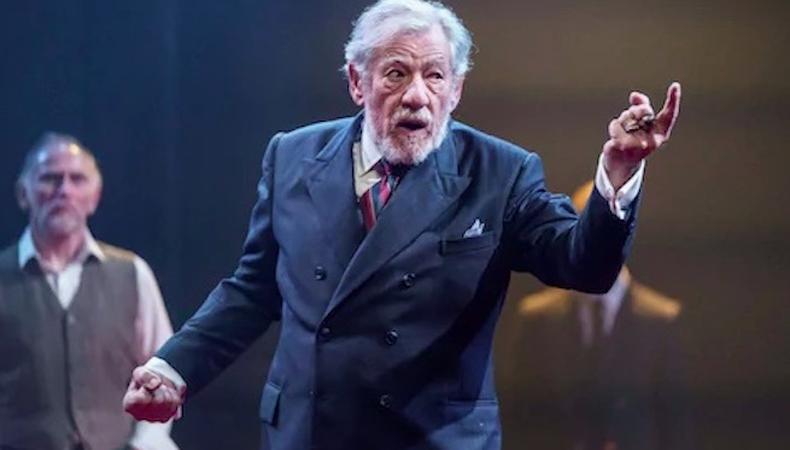 Hello and welcome back to our roundup of news from across the industry. From stage to screens big and small, we've got you covered. It's everything you need to know and all you can't afford to miss.
Globe to pay actors for staged readings.
Shakespeare's Globe is to begin paying actors for readings at the theatre. For the first time, actors and directors taking part in staged readings in the popular Read Not Dead series are being paid after the union reached an agreement last week.
Read Not Dead sees a forgotten play given to actors on Sunday mornings, with a script-in-hand performance later that day. The Globe describes the result of the quick-turnaround readings as "instinctive, adrenaline driven and inventive". Tickets cost anything up to £15 and after Equity's intervention, performers will now be paid £75. Students and those with less than 30 lines will be paid £40.
Roald Dahl rights company transforms to produce original theatre.
The Roald Dahl Story Company, the team that manages rights for Roald Dahl's work, is to become a theatre production company in their own right. Currently, the RDSC licenses out the late writer's work to others, allowing for theatre adaptations of stories like "Matilda" by the RSC and "Charlie and the Chocolate Factory" for Warner Bros. and Neal Street Productions. Now, the RDSC wants to make theatre and musicals in-house.
The news was picked up from a Guardian jobs listing for an Executive Theatre Producer to join the growing team. Having recently hired a Head of Theatre, the company states they are "in a period of transition as it moves from a conventional licensor of rights to a producer". It hints that numerous projects are in the works, including creating and co-producing "new adaptations from the Roald Dahl canon in partnership with external producers". Along with the Head of Theatre, this new producing role means the company will have an "in-house theatre department" and that more beloved Dahl stories are on their way to the stage.
The critical and commercial success of Dennis Kelly and Tim Minchin's adaptation of "Matilda" for the RSC and the "lavish" Sam Mendes production of "Charlie and the Chocolate Factory" will be hard acts to follow for the RDSC. The company aims to create new musicals and family theatre through "an artist-led development process committed to creating diverse, accessible and excellent" productions and the hiring of a "seasoned theatre producer".
2019 set to be a diverse season for the West End.
In 2019, the West End will be a more diverse place, with a season of plays dedicated to Black, Asian and minority-led theatre. The season, curated by Birmingham Rep and Talawa Theatre Company, was originally meant to take place this year but had to be delayed because of the availability of actors and creative teams. Patrons include Lucian Msamati, Lenny Henry, Meera Syal and Don Warrington, and the initiative is funded by Arts Council England and produced by ATG and Bill Kenwright.
The season will begin at Birmingham Rep before transferring to London. The Rep's artistic director, Roxana Silbert, said the season would "crash through that glass ceiling" and Myra Syal quoted actor Viola Davis' 2015 Emmy speech, saying "the only thing that separates us from other people is opportunity". The highlight of the £2.1 million season is the commissioning and touring of new plays by BAME theatre-makers, details of which are to be announced soon.
Former students demand answers from drama school.
Past students of the Guildford School of Acting have signed an open letter demanding to know the reasons behind the restructuring of its much-loved foundation course. Ex-teacher Katie Bonna spoke out last year about the radical changes at the Surrey-based drama school, which ended the contracts of three members of staff and appointed new leaders for their musical theatre and acting courses. She's again raised concerns that the course has changed tact from teaching to coaching students to gain places at drama schools.
Bonna, who is also an actor and writer, said she went public which concerns about the course because she "believed in it", adding "I know how much good it was doing for the students who trained on it". Now she's gathered the signatures and testimonies of 81 former students who are demanding the restructuring is explained. Guildford School of Acting had previously responded by saying that their foundation course "aims to bridge the gap between experience and ability, enabling students to demonstrate their full talent and potential in drama school auditions". However, Bonna's open letter states that she and other signatories are "dissatisfied" with the school's response.
Bonna said, "I have already watched my students become more white and more privileged over the last five years, thanks to government cuts". She bemoaned the switch of focus from practical to written assessments meant she was "forced to mark students down who are disciplined, joyful actors, but don't have the skills to write an essay", and described the drama school as "an increasingly corporate environment". GSA is yet to comment.
Stage Production News
After the Royal Court was accused of censorship last week over the decision to shelve a play because of the theatre's own links to China, the artstic leadership reversed their decision. Abhishek Majumdar's play "Pah-la" is based on the lives of Tibetans he met in India and was initially due to run at the Royal Court in October 2017 before it was withdrawn for "financial reasons".
Chichester Theatre's "King Lear", starring Ian McKellen, is to come to the West End. McKellen is reprising his role in what he suggested will be his last major Shakespearean part. "King Lear" will run for 100 performances at the Duke of York's Theatre from July to November. Further casting is yet to be announced.
Check out Backstage's London audition listings!