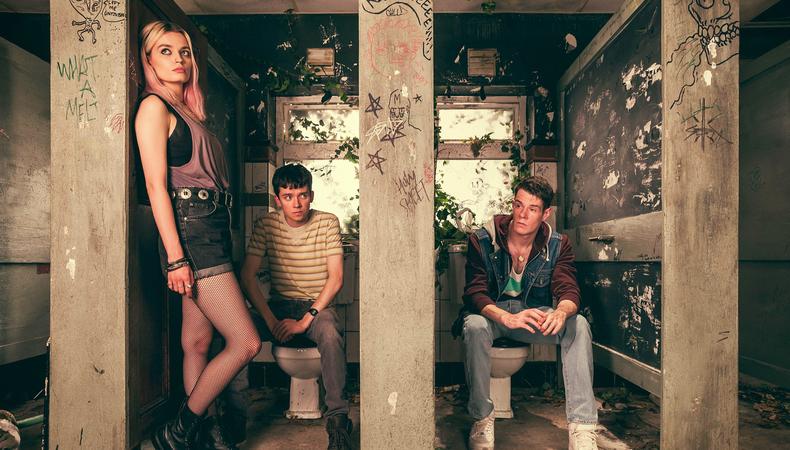 It's coming up to three years since the UK voted to withdraw from the EU. Now, mired in dysfunction, controversy, and resentment, the drawn-out divorce has only compounded its messiness, leaving the UK's economy in a tempest of uncertainty. There is one industry, however, which is keeping its head well above water: filmed production.
In new statistics released by the British Film Institute (BFI), data reveals that cinema admissions in the country are the highest they've been since 1970 – an improbable boom for a country on the political edge.
The data is the latest in the exciting trend we've been tracking at Backstage since last autumn. Because of lucrative and lenient tax credits approved by parliament, the world's biggest production companies have been setting up shop in the UK in hopes of tapping into the high skill base here, while saving money and increasing profits.
Since 2016 – the same year Brexit was set into motion – tax-incentivised productions contributed over £3 billion to the national economy; 54% of those projects were films, 28% television, and 12% video games. The projects flocking to the UK have created a surge of job openings, with over 137,000 new production jobs established since 2016.
READ: Entertainment Economy Booming in the U.K. Thanks to Tax Credits
The latest data suggests that filming has increased in the UK by 3.7% since 2017, with part of that percentage including major blockbusters like Avengers: Infinity Wars, Mamma Mia! Here We Go Again, Mary Poppins Returns, BAFTA nominee Bohemian Rhapsody, and Fantastic Beasts: The Crimes of Grindelwald, providing more casting opportunities for UK-based actors.
Coming down the pike in the next few seasons include UK-based productions like Artemis Fowl, Star Wars Episode IX, Downton Abbey, and even Pokemon: Detective Pikachu. There has also been a surge in production development for television shows, children's programmes, and video games – all benefiting from tax cuts.
READ: £78m Mega-Studio Brings New Opportunities to UK
"In a time of seismic change, today's figures prove that film and television are thriving, a vital creative industry that is outstripping other sectors," said Amanda Nevill, BFI's CEO. "With spend for film and high-end television production at almost £3.1 billion, we remain one of the most in-demand places in the world to create moving image content."
The UK's loudening boom in the international market hasn't been entirely smooth, however. Much has been made of the fact that while entertainment jobs have opened up, diversity in casting and employment hasn't been proportional in the upward trend.
In November, a coalition of entertainers organised an open letter to 10 Downing Street calling for greater diversity incentives to be baked into tax credits for productions. According to a report by Directors UK, roughly 2% of directors in the UK identify as black, Asian, or minority ethnic (BAME). A BFI study claims that only 3% of production and post-production employees in the UK industry are from BAME backgrounds. Women make up 13% of the directing workforce, and less than 5% of the film and television workforce are employees with disabilities.
READ: Leading British Entertainers Propose Tax Incentives for Diversity
Such calls for greater inclusion in the economic boom motivated London Mayor Sadiq Khan to collaborate with massive studios like Sony, HBO, Studio Canal, and Film4 to create training opportunities for diverse entertainment workforces. As data suggests, money has a tremendous impact in the pace of progress. Similarly, as the rate of production has increased in the UK due to tax incentives, so too will incentivised diversity, organisers hope.
American companies have begun paying attention to more British-based productions, too. Recently, Netflix announced a drive to increase production in the UK with the company's national commissioner, Alex Sapot, saying: "We recognise the vast pool of talent here so we would love to be in business with those storytellers."
With climbing trends of economic investment in filmed production and mounting stress over the global implications Brexit, it seems like the growing entertainment economy might be an industry that can withstand the self-inflicted political maelstrom of withdrawal from the EU.