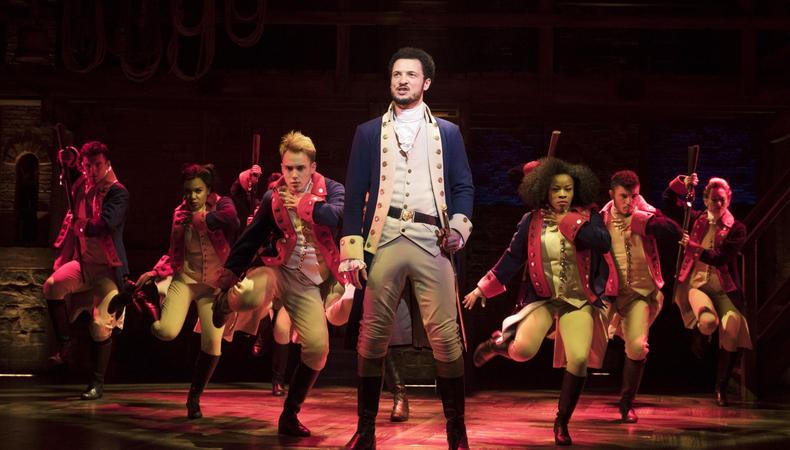 Developments in the business of acting are not always front-of-mind for time-pressed creatives, yet can have a major impact on how their careers develop. That's why we've created The Business, a series to help UK actors and performers stay updated on the key stories that will affect the nuts and bolts of their professional lives. This week, Manchester's Arden scraps audition fees, the Equality Commission intervenes in a harassment case, and women from across theatre take centre stage for a symposium.
Manchester's Arden becomes second drama school to scrap audition fees
Manchester's Arden School of Theatre has scrapped audition fees for prospective students in an effort to make courses more accessible to young people from all backgrounds. The school previously charged a £45 audition fee for their four degree courses: acting, musical theatre, dance, and theatre-making. The Arden's scrapping of fees follows on from Liverpool Theatre School abolishing fees in an effort to attract working-class applicants. Industry figures have also warned that audition fees are the first barrier for young people from lower-income backgrounds, discouraging or blocking them from applying for training. Drama schools usually charge non-refundable fees of around £50, with some charging as much as £80 for later applicants.
Actor Julie Hesmondhalgh spoke out last year, urging schools to rethink fees. She told the Observer: "There are many obstacles to pursuing higher education when you come from a low-income family in 2018, but the prohibitive fees imposed on budding drama students, for the privilege of auditioning for a place, seem uniquely skewed towards those who can afford it." The Labour Party's 2017 report also claimed that drama school audition fees were "unjust and unfair" and led to the under-representation of working-class talent across the arts.
It is too early to predict whether this heralds an ending to the practice of schools charging students to audition, but it will be welcomed as a positive step that could create momentum. Read more here.
Equality Commission intervene after actor wins harassment case
In the first case of its kind, a theatre company at the centre of a sexual harassment case has seen intervention from the Equality and Human Rights Commission (EHRC), in an effort to safeguard employees. Surrey-based education theatre company Rainbow Theatre Productions is now subject to a legal agreement with the national body to ensure employees are protected against sexual harassment, and that complaints are dealt with swiftly and appropriately.
Read: Equality Commission Intervenes in Theatre Harassment Case
Actor Helen Haines resigned after being harassed by a fellow actor and a director while working for Rainbow Theatre. Last year she was awarded £10,500 in compensation after a court found actor Chay Lewandowski and director Lee Payne had sexually harassed her in 2016 and that Rainbow Theatre was vicariously liable.
The move comes after a tumultuous 15 months in the stage and screen industry during which discussions have focussed on both how to protect performers and employees from harassment and whether this can be achieved internally. Equity's Safe Spaces initiative was one result of the union's Agenda For Change report, focussing on creating a "culture shift" within the industry. Meanwhile, the Royal Court released their own Code of Behaviour, with numerous other theatres and industry bodies following suit. However, the EHRC's direct intervention into the running of a theatre company is a strong signal that where protection against harassment and bullying is inadequate, outside bodies are willing and able to step in.
Read: Resources for UK Actors Who Have Experienced Harassment or Assault
Women from across theatre take centre stage for symposium
Female-led company Sphinx Theatre are bringing together leading women from across the stage industry for a symposium to discuss the state of representation in UK theatre. After two highly successful Women Centre Stage festivals, Sphinx returns to present A Symposium: Are We at the Tipping Point? Billed as a "crucial and timely discussion on gender equality," speakers include Sphinx artistic director Sue Parrish, playwrights April de Angelis, Winsome Pinnock and Timberlake Wertenbaker as well as directors Jude Kelly, Jenny Sealey and actor Cherrelle Skeete.
Hosted by super-producer Rosemary Squire, the afternoon will begin with a keynote by Kelly, speaking of her experience setting up the now globally successful Women of the World festival. Alongside industry panels, audiences will also be invited to contribute to discussions around the following questions: why are women so underrepresented across UK theatre; what's holding female writers back from main stages; and where are the women's stories?
Women Centre Stage is to be held on 3 February at London's Hampstead Theatre. Read more here.
In Brief
West End Hamilton casting now
The West End production of Hamilton is now open for submissions ahead of auditions and recalls in spring. Broadway's most exciting export is casting for male and female performers from all ethnic backgrounds with playing ages of 20–40. The team are looking for dancers who can sing as well as singers who can rap and move well. Read more and find out how to apply here.
Read: So You Want to Act in the West End?
Central receives £400k to fund scholarships and support students
London's Royal Central School of Speech and Drama has received more than £400,000 to fund six scholarships and support students studying their applied theatre course. Awarded by the Leverhulme Trust, support for students includes funding placements during training at special needs schools, hospitals and community centres as far away as South Africa and Mumbai. Six scholarships of £10,000 each will aid students on any course with the cost of accommodation and other living expenses. Read more here.