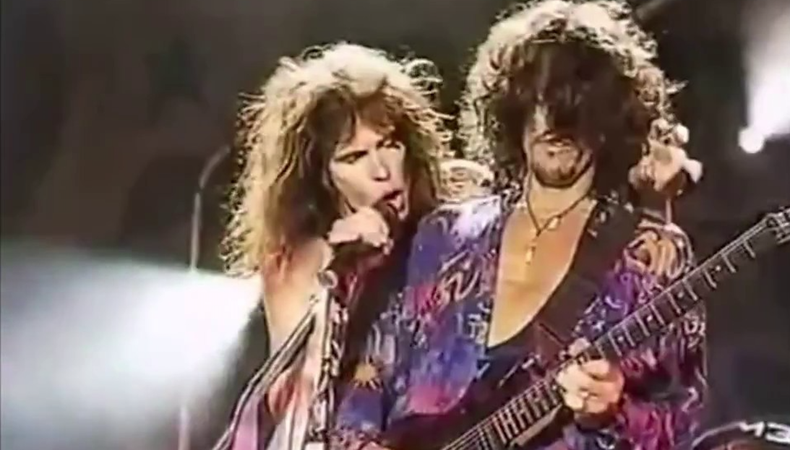 These screen, stage, and voice projects need talent in the UK right now, so sharpen your self-taping and audition skills and get busy.
Docu-drama casting rock lookalikes
ITV Studio's Breaking the Band follows rock legends Aerosmith through their meteoric rise and back into obscurity, with drug addiction and in-fighting tearing the band apart. This high-end docu-drama is seeking performers with good facial resemblances to the young Steven Tyler, Joe Perry, Joey Kramer, and Brad Whitford. All roles are male, playing age 20–30, and white. It's desirable but not essential to play your character's instrument. The team are also seeking female performers, playing age 20–32, for the roles of Elyssa Jerret and Cyrinda Foxe, as well as males, playing ages 38–45 and 50–70 for the older Steven Tyler and Joe Perry. The production shoots 17–21 August in London and pays £250–£400 depending on roles. The team are seeking actors based in or near London. Head to the casting notice for more information and to apply now.
Student short casting UK-wide
Student short film Mars is set in the north and explores toxic masculinity and heteronormativity. The team are casting three male characters: Bill is 37–48 and white. He's burly, a lad's lad, and is rarely called out for expressing prejudice. A northern accent is essential. Tim is white, 32–42 and with a large physique. Although more understanding of "otherness" than Bill, he's still a product of his upbringing. Martin is white, 40–65, and with a neutral London accent. Gentle-natured, he's a successful author who's experienced abuse for being gay. Shooting is scheduled for 1–3 September in the Cotswolds, Gloucestershire. It's accessible via train but preferable if the actor drives. Roles are paid Equity minimum plus expenses and the team are seeking performers based anywhere in the UK. Check out the casting notice for more details and to apply now.
Seeking Father Christmas look alike in Stratford-upon-Avon
Immersive theatre piece A Candy Cane Christmas aims to be much more than a traditional grotto. The team at Ice Crystal Productions are seeking their Father Christmas: male, 50–75, white, and ideally with a natural beard. The project runs from November to Christmas Eve and is based in Stratford-upon-Avon. It's paid £500–£550 per week, and note that travel and accommodation are not included. The team are seeking performers from the local area. Head to the casting notice for more information and to apply now.
Student film casting South Asian male for Don Quixote remake
Filmmakers from Oxford are creating a screen adaptation of Toye Oladinni's award-winning short story, Kipper's Kipling, a post-colonial Don Quixote. The film explores a student who steals a horse and tries to re-colonise the quiet suburb of Iffley with the help of a homeless man on a bike. The team are casting for day-player role Shopkeeper: male, 40–70, and Pakistani, Indian, or South Asian. Please note the sensitivity notes in the casting about the scene containing racially charged language. The team are seeking someone professional and happy to work with a combat specialist if there's contact during filming. The project shoots 1–5 September, with this role taking a few hours at most. It's paid £10 per hour and travel expenses and the team are seeking a performer based in or near Oxford. Head to the casting notice for more information and to apply now.
See also: