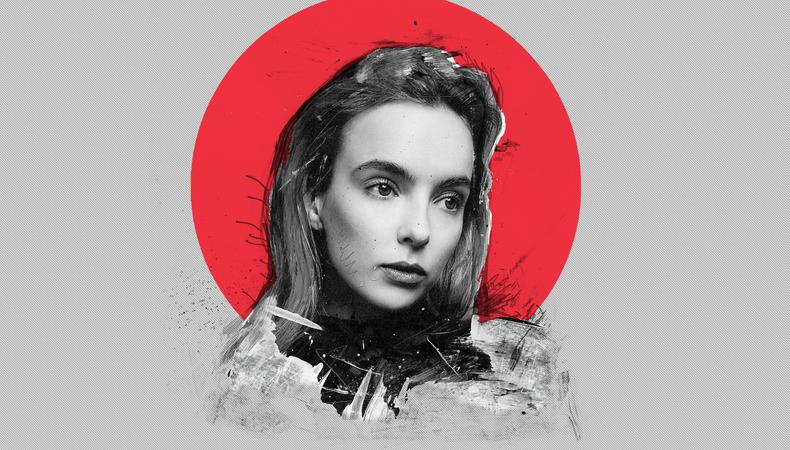 As Princess Elizabeth of York in Starz's "The White Princess," Jodie Comer personifies the plight of a young woman married to a man she loathes. The British actor is a regular on the small screen, having previously appeared on E4 series "My Mad Fat Diary" and the BBC Three miniseries "Thirteen."
How has working on 'The White Princess' added to your acting skills?
What "The White Princess" has added is a stamina. That was probably the biggest job I've ever had, in every aspect of the word. It was about five months, and the days were a lot longer. It was a huge costume drama. You had to get up a lot earlier, you got home later due to getting into costume. That taught me a lot about keeping your energy up and keeping your focus up.
How do you typically prepare for an audition?
I'll read through the script first. I have an app on my phone called LineLearner. You can record the other person's lines and your lines. It's like you're reading a scene with someone, but if you don't have anyone to read the scene with you, you can do it with your phone and put your headphones in. I'll make notes about what my initial feelings are. I'll make sure to learn my lines. If you read them off a piece of paper, that can be kind of distracting.
The first time you go into an audition, you might have a different initial feeling and the director will give you a different direction, and you have to be open to that. Never set your heart too much with what you're going to do. Nine times out of 10, you'll go into a room and they'll tell you to do it a completely different way. A lot of that is them seeing if you can take direction. Try not to get too nervous. I need to practice what I preach, but what I've realized is you go into an audition room and the people who brought you in are on your side. They want to cast this role and they brought you in because they think you're a possibility. Just go with that and try not to worry too much.
Do you have any nightmare audition stories?
I had one recently where I had to sing, and I definitely let my nerves get the best of me. I sounded like a strangled cat. Even still, the directors were so lovely and it ended up working out OK, but it was a nightmare because of my own head!
Feeling self-conscious and feeding into that definitely doesn't help your case! I usually travel to London for my auditions, which is two hours on the train. When you're on the tube, you have a lot of time to work yourself up to a certain mindset. I feel like as long as you learn your lines, you're good to go. I always take my sides in. I know a lot of actors who don't, but I always take them in just to have them there as a kind of security blanket.
READ: How to Become an Actor in the U.K.
Was there a specific turning point in your career?
The audition to "My Mad Fat Diary," which was an E4 show. I'd been a huge fan of E4 before that for "Skins." I knew if I got "My Mad Fat Diary," that could make people aware of me. The fans of E4 are so loyal and their shows have a cult following. I thought, Wow, if I get the opportunity to do this, it would help people see me in a different light and to do more work. There was more material to work with. "Thirteen" was another turning point because it was my first lead. I never had to play a character like that before. There's been a few little turning points. I never really believe in a big break. All these little moments amount to something.
What advice do you have for up-and-coming actors in the U.K.?
Trust your instincts, always. As an actor, you get auditions and you might read the script and it might not click and it's something you really don't believe in. For me, it has to provoke an emotion within me. If it doesn't, I really struggle to bring it to life. [For example], I haven't worked since November. I've been auditioning since then and it's a long time to be told "no," but in the same respect, you have to keep your positive energy going. For people starting out, that might be hard to deal with at first. Your agents get you auditions, but it's you yourself that gets you there. You have to do your homework.
Do you have plans to come to the States?
It was my first time in America at the beginning of the year! I was in L.A. for five weeks and then I went to New York. I've become such a home bird so I don't think I can fly the nest that far. I'm debating whether to move to London at the moment. That's something I think of doing because I spend most of my time on a train. I think America's amazing and there's a lot going on there. I'll never ever say never!
Take this advice for your next audition! Check out Backstage's London audition listings!