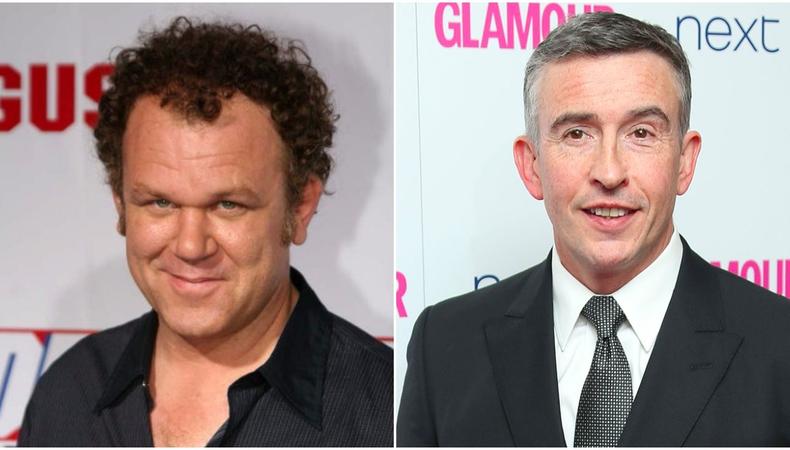 Welcome back to our weekly roundup of what's casting. We've got more British feature films for you this week with their all-important casting directors attached as well as a couple of theatre opportunities. As always, let us know what you think, what you'd like to see more of and most importantly, if you got the job!
FILM
"Stan and Ollie"
For those of you who are Bristol or South West based (or don't enjoy a scenic train journey) "Stan and Ollie" is the true story of Laurel and Hardy and their grueling post-war tour of British theatres. Starring John C. Reilly and Steve Coogan, the feature has just begun filming in Bristol. Contact Andy Pryor Casting for more information or submit a CV and Backstage link through the website contact form.
"VS."
An "urban rites of passage drama set in the hostile and exciting U.K. rap battle scene" starring exciting young British actor Kola Bokinni and written and directed by up-and-coming filmmaker Ed Lilly is shooting summer in London and is cast by Julie Harkin.
"The Killing House"
Just announced, the war action-drama "The Killing House" is the story is about a British army air officer who questions his morality after a brutal mission shooting in the U.K., Germany, Hungary, and Spain. It is being cast by Victor Jenkins.
"Juliet, Naked"
Adapted from Nick Hornby's brilliantly comic novel, this is the story of long-suffering Annie, her boyfriend Duncan, and her unlikely transatlantic romance with faded singer-songwriter Tucker Crowe (who also happens to be the subject of Duncan's musical obsession). The announced cast includes Rose Byrne, Ethan Hawke, and Chris O'Dowd, with casting is by Dixie Chassay.
"Grass Roots"
Starring the inimitable and underrated Paul Kaye ("It's All Gone Pete Tong", "Blackball") and dealing with childhood abuse, poverty, alcohol addiction, and social issues, "Grass Roots" is a football film following Daniel Jones and his rise from the slums of London to the heights of professional football. Filming in London, Urvashi Chugani is casting.
"Coercion"
When five British citizens are abducted and land hooded in Moroccan cells, it seems American-British intelligence has made a mistake. An interrogator's singular, maverick approach turns out to be the only defense against the planned attack. Casting by Irene Cotton.
THEATRE
"Elf: The Musical"
Good news if you're a boy aged between 9-12 years old, are no taller than 4'10 and can act, sing, and move well. "Elf The Musical", based on the 2003 Will Ferrell movie, is returning to Plymouth after it premiered there in 2014 and then heading on to The Lowry, Salford. Auditions will be held at The Lowry, Salford on 18 June from 10 a.m. The successful actor must be prepared to travel to London for rehearsals and Plymouth for the first week of the run. For more information, email [email protected].
"Briefs"
Waterloo East Theatre's own scratch night needs writers, directors and, of course, actors for their fast-paced and topical short plays on 7 July. Email [email protected] (yes, that's .co and not .co.uk/.com). It's unpaid and all cast must be available on the afternoon itself.
And finally, a quick side step from casting to let you know upcoming open days at the Central School of Speech and Drama. They are opening their doors for their BA Theatre Practice course, a very different beast from the BA Acting but worth a look for the actor-makers amongst you.
That's all for this week but if you've got any castings of your own, post it in the comments below!
Check out Backstage's London audition listings!