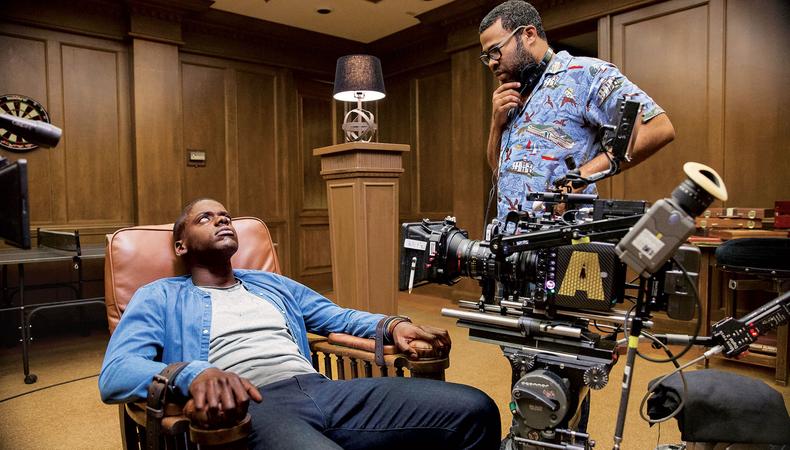 When trying to break into the business, it may often feel like the deck is stacked against you. But for every closed door you encounter, there is another window of opportunity—as long as you know where to look. That's where we come in! In these monthly roundups, Backstage will compile the best opportunities in writing, directing, and every other creative corner, to help you get where you're going.
TELEVISION + FILMMAKING
Jordan Peele's MonkeyPaw Productions Accepting Film + TV Submissions
Jordan Peele, the Academy Award winner behind "Get Out," wants to read your work—seriously. Through MonkeyPaw Productions, which he founded in 2012, Peele is accepting written submissions for both television and feature films with very few stipulations in place.
This submission period has closed.
Continuing Drama New Directors' Training Scheme
For the fourth consecutive year, BBC Drama and Directors UK will present the Continuing Drama New Directors' Training Scheme, a mentorship program for drama directors. The nine selected directors will observe and participate in the entire production process of an episode of a series (past shows have included "Doctors," "EastEnders," and more). There are also employment opportunities following the training if the candidate has demonstrated they can meet industry requirements as well as genuine passion and skill for drama.
Deadline: Jan. 14
BAFTA's For the Love of Film Competition
Passionate about film, and have you proved it? If so, the British Academy of Film and Television Arts wants to hear from you. For their For the Love of Film Competition, BAFTA is searching for individuals across the U.K. who have demonstrated a passion for film to a "legendary" extend in their communities (examples include saving a local cinema from closing, running a community film club, etc.). Those interested have until Feb. 4 to apply, at which point winners will be notified and given the opportunity to attend the Feb. 11 British Academy Film Awards as VIPs, along with their guests.
Deadline: Feb. 4
Stareable Fest
Stareable Fest, a three-day celebration of the best in web series and independent television, is currently accepting submissions. The event is one part industry marketplace, creating in-person connections between makers and decision makers, and one part creator convention. Submissions can be made in various categories including comedy, drama, short form, and more. Official Selections will be considered for meetings with industry executives as part of the Stareable Fest Marketplace. The deadline is March 31, with the event itself held this July in Brooklyn. There are nominal entry fees depending on the category, beginning at $20.
Deadline: March 31
THEATER + DANCE
The Bogliasco Foundation
Want to get ahead with your craft while enjoying Italy? The Bogliasco Foundation wants that for you, too. The nonprofit provides month-long fellowships to artists across several disciplines spanning dance, theater, music, and more, given to roughly 60 fellows each year in seven residency periods that run Sep.–May. The next deadline is Jan. 15, but they also occur throughout the year.
Deadline: Jan. 15
The Helen Noonan Prize for Creative Women
An opportunity for our pals in Australia: The A.W.E. Alliance, a not-for-profit Melbourne-based association of women who work in the arts and entertainment industry, has announced the Helen Noonan Prize. Recognizing Australian women's contributions to the performing arts, it will award one Australian woman $5,000, as well as a two-week stay in Victoria. The winning submission will demonstrate a connection to female-driven storytelling and will have furthered the campaign for equal representation. Directors, writers, producers, composers, and more are encouraged to apply, and you have until Oct. 2019 to do so. There is a $20 submission fee.
Deadline: Oct. 1
MISC.
Disney Internships, U.K.
The mouse himself is looking for interns. Disney is currently recruiting for its 12-month internships for the summer 2019–20 year. Applicants must be undergrads partaking in a "sandwich" or "gap" year and able to work in the U.K. If that's you, you can apply directly by sending your résumé to jamie.smy@disney.com.
Deadline: ASAP
The National Leadership Program: Fellowship in Communications and Stigma
Real change starts with individuals and The National Leadership Program is proving that with their Fellowship in Communications and Stigma program. The Washington, D.C. organization assigns its Communications Fellows to one or two outreach areas based on their interests and skills, with the intent of fighting prejudices and misinformation on the ground. (The gig is paid, with participants earning a $15/hour stipend.) Interested parties can apply now for the coming summer installment.
Deadline: ASAP
NYSCA/NYFA Artist Fellowship
Since 1971, the New York Foundation for the Arts has been supporting artists across disciplines during critical points in their careers, both financially and with informational resources. Grants of $7,000 are given to individual artists living in New York state, across 15 disciplines including choreography, playwriting, screenplay writing, music, and more. Those interested must be at least 25 years old and have lived in New York for at least two years. It is free to apply.
Deadline: Jan. 23