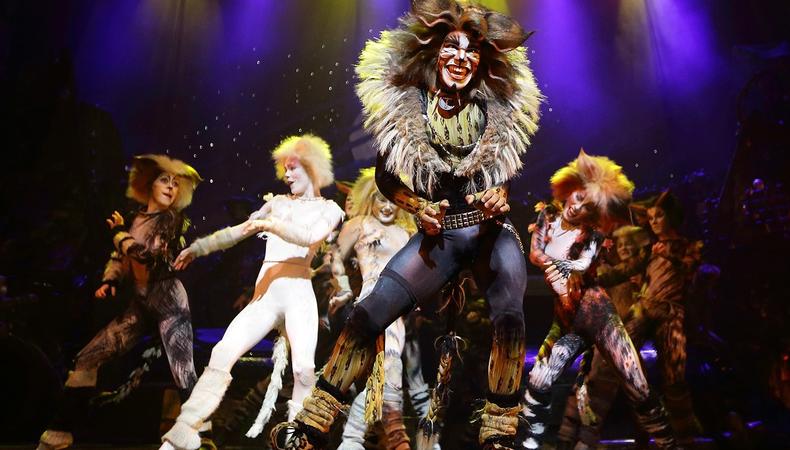 Greenlit means a project is officially a go, so all you have to do is follow these leads to stay up to date. You never know where you'll find an opportunity to land an audition!
"Cats"
More invitations to the Jellicle Ball have been handed out recently. Judi Dench has reportedly been tapped to play the role of Deuteronomy in the upcoming Tom Hooper film adaptation of the Andrew Lloyd Webber musical "Cats." This will be a bit of a homecoming party for Dench, who was supposed to play Grizabella in the original West End production but snapped her Achilles' tendon before previews, requiring her to withdraw. Additionally, Idris Elba will play Macavity. The two have been added to the star-studded cast that includes Taylor Swift, Jennifer Hudson, James Corden, and Ian McKellen. "Cats" is scheduled to be released in theaters on Dec. 20, 2019. Lucy Bevan is casting the film, which will shoot in the U.K.
"Be More Chill"
The hit Joe Iconis musical "Be More Chill," which is Broadway-bound after its successful Off-Broadway run and the help of gobs of teens on the internet prior to that staging, will soon get an upgrade. Shawn Levy and Greg Berlanti's production companies have been chosen to push forward with a movie adaptation of the musical. The studio behind the film version is still to be determined. It will still take some time for the development to get off the ground, but given the success of the show, it has a lot of power at the moment. Anything at this point is speculation, but Berlanti involvement might mean Lyndsey Baldasare and David Rapaport will be involved in its eventual casting in some way.
"I Know This Much is True"
Another major novel will soon get a series adaptation. HBO has just greenlit "I Know This Much is True," a six-episode limited drama series based on Wally Lamb's bestselling book of the same name, starring Mark Ruffalo in a dual lead role. "I Know This Much is True" follows middle-aged Dominick Birdsey as he recounts his troubled relationship with Thomas, his paranoid schizophrenic twin brother, and his efforts to get him released from an asylum. Ruffalo will play both Dominick and Thomas in the miniseries. No casting director has been officially assigned, but Derek Cianfrance will direct at least the first episode of the project and has used Cindy Tolan for a few of his previous projects.
"High School Musical: The Musical"
Time to get your head back in the game, "High School Musical" fans. Joshua Bassett has been cast in the lead role of Ricky in "High School Musical: The Musical," the upcoming direct-to-streaming Disney series, part of Disney's new streaming service launching in 2019. The series stars Bassett as Ricky, a cynical but charming high school junior who launches a plan to win back his girlfriend, Nina, by auditioning to star opposite her in the school's production of "High School Musical." The 10-episode series will be filmed in Salt Lake City, Utah, and shot in a single-camera documentary style with original songs and new renditions of songs from the original franchise. Julie Ashton is casting the project.