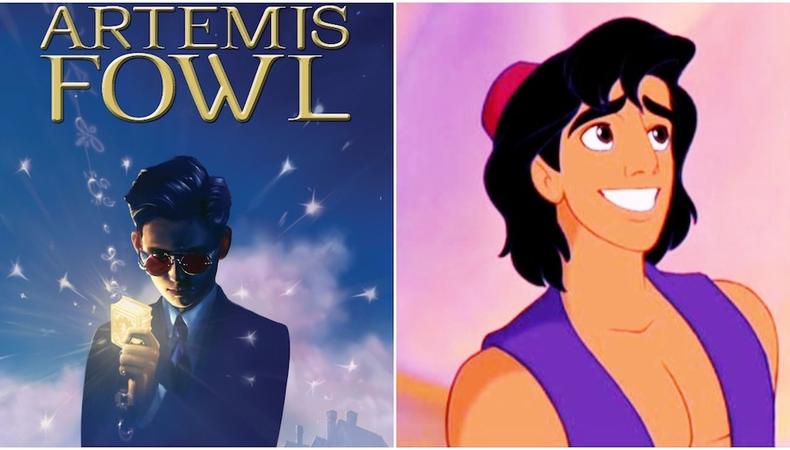 Hello and welcome back to our weekly roundup of what's casting!
As usual, we try to bring you the biggest and best castings around the U.K., from theatre to feature film with some telly thrown in for good measure. We do our best to source this information from the most reliable places and, what's more, to confirm it for ourselves (here comes the but). But, as with Brexit and the general election, sometimes even the experts get it wrong. We try to verify, verify, and verify again but we do suggest that you take the time to get to know the project you're applying for as well as confirm for yourself before firing CVs and headshots into the ether.
With that said, let's get on with the news of what's casting! This week we're focussing on a few big features set to film in the U.K.
"Artemis Fowl"
As mentioned in a previous post, Ireland's own criminal mastermind and hugely successful children's book character is getting a film. Eoin Colfer's book series captured the imagination of children seeking something a little more action- and arsenal-packed than "Harry Potter," with the eighth installment of the series hitting shelves in 2012. So, as with "Harry Potter", there's the potential for a huge film franchise to emerge out of the first film (if they get it right). Open castings in Ireland have been hunting for the young Artemis himself but now genius casting director Lucy Bevan is attached and Kenneth Branagh is confirmed as director, the hunt for the rest of the cast begins. As Michael Goldberg (who wrote the screenplay for "Harry Potter and the Order of the Phoenix") and playwright Conor McPherson are attached, it appears to be set for success.
"Aladdin"
Guy Ritchie will assumedly tone down his British gangster aesthetic for this remake, especially as it's confirmed to be a musical like the animated original. Written by John August who wrote the screenplay and the lyrics for 2005's "Charlie and the Chocolate Factory", there's no confirmation of who might be scoring. However, we know that casting director Lucinda Syson is attached and that it's likely to film in the U.K. later this year.
"Three Seconds"
In development since 2015, this convict-turned-informer story has had "Life of Pi" director Andrea Di Stefano attached for some time. But now we know that casting has started with Rosamund Pike and Clive Owen tentatively announced as starring in the film. Casting director Colin Jones is also now attached.
"Top Gun: Maverick"
As if Tom Cruise isn't exhausted by all those stunts in "The Mummy," he's back in one of his most famous roles in the reboot of the defining film, "Top Gun". "Tron: Legacy" director Jose Kosinski is rumoured to be attached. Most importantly Harold Faltermeyer, composer of the original "Top Gun" score and pretty much one of the musicians who invented the 80s is confirmed to be back for the reboot alongside a crew of screenwriters whose credits include "The Hunger Games", "X-Men" and "Terminator". Perhaps equally important is the rumour that there's going to be another volleyball scene. The casting director is unconfirmed, but Kosinski and Cruise worked with veteran Marcia Ross on "Oblivion", so that partnership looks likely.
That's all for this week but if you've got any castings of your own, post it in the comments!
Check out Backstage's London audition listings