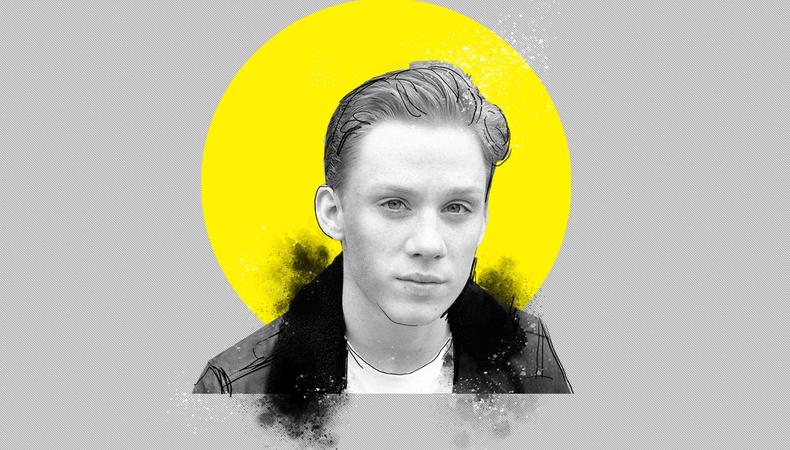 Joe Cole never saw acting as a legitimate career path for himself. But everything changed when the U.K. native got into the National Youth Theatre. Now the actor has a career in both TV and film, from Netflix's "Peaky Blinders" and "Black Mirror" (he starred in the fan-favorite episode "Hang the DJ") to his most challenging role yet: depicting the true story of Billy Moore in A24 and director Jean-Stéphane Sauvaire's harrowing boxing drama "A Prayer Before Dawn," which is currently available on DIRECTV and hits limited theaters Aug. 10.
What has this role taught you about your acting?
It's a hard question. It was a fantastic gift as an actor to have a role like this, just because Jean-Stéphane Sauvaire, the director, rarely cuts. He lets it play out. There's a lot of improvising and a lot of freedom to do essentially whatever I wanted. That was why it was so important to understand Billy Moore and his situation. That was just a real gift, because it meant you didn't have to force anything. You didn't need to try and make a moment out of something. I could just be in the environment and react to what was going on around me and let it play out. I guess that's what I learned: just to not really do anything at all and really immerse myself in the world and lose myself in the scenes.
What about Billy Moore first drew you to him?
When I met him, it really hit home. You've got a Brit that's banged up abroad in Thailand, who's a boxer and a heroin addict, and it's quite easy to judge a book by its cover in that instance. Getting to know Billy, I realized there was a lot more to him than meets the eye. He was a fascinating, conflicted, vulnerable, funny, charismatic, beautiful human. He's not just a brute. He had that in him, and it comes from a place of insecurity and a place of fear. I try to bring the little boy inside the beast to the role.
How do you typically prepare for an audition?
If I respond to a script and a character, the audition comes more naturally and it's easier. I always read scripts out loud. I'll have a certain voice that I will just start doing for the character, influenced by where in the world they're from, but [I'll also play with] different intonations. I can read a script and a voice and a character start to form quite naturally, quite organically. I always tell young actors: When you do auditions, do your best. Prep and do your best, and as soon as you leave the room, forget about it and get on with your life. Start focusing on what's coming next. Don't think about that audition again, 'cause it's absolutely pointless.
What's your most memorable survival job?
I used to sell carpets. And then I'd sell coffee and drinks at a local theater in the evenings—but I always found that strangely inspiring because it wasn't for me. That would always send a firework up my ass and encourage me to push on and do what I wanted to do. I think those kind of jobs can inspire you and actually be quite useful.
What advice would you give your younger self?
I was lucky enough to get some good advice when I was quite early on in my career. When I was about 19, I met this director in the National Youth Theatre, Rikki Beadle-Blair, and he said it's in your own hands. He said, "It's never crowded on the extra mile." Essentially, what he meant by that was there's always more you could be doing. I meet young actors who are struggling and complaining, and it's a tough, tough industry, don't get me wrong. I remember when I felt like that. I just try to do more stuff, and I was trying to make stuff with my friends. I'd say that was helpful for me: knowing it was achievable and trying to put it in your own hands a little bit more.
Ready to get to work on the big screen? Check out Backstage's film audition listings!