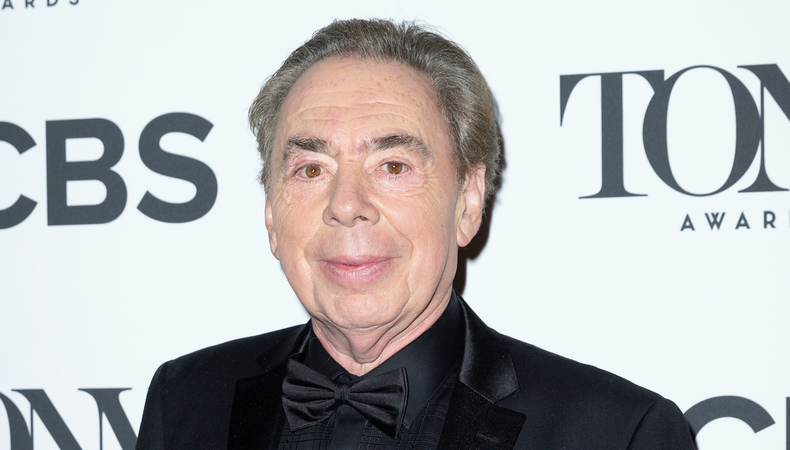 Hello, and welcome back to Week in Review, our roundup of industry-wide news. From stage to screens big and small, we've got you covered. It's everything you need to know and all you can't afford to miss.
Musical based on Andrew Lloyd Webber's life to workshop in London
A musical based on the autobiography of Britain's most successful living composer and theatre impresario is being workshopped at The Other Palace later this year. Written with Richard Curtis and directed by Laurence Connor, the exploration of Andrew Lloyd Webber's autobiography will explore hits such as Cats, Evita and Phantom of the Opera – still playing in London and New York.
Named after Lloyd Webber's book which was published earlier this year, Unmasked is described as "highly experimental" – with no two performances likely to be the same. Workshops run from 29 November to 1 December and include Siobhan Dillon, Ben Forster, Tyrone Huntley, Rosanna Hyland, Ria Jones, Stephen Leask, Anna O'Byrne and Michael Xavier. The four public workshops are part of preparations for a production planned for the USA.
Read more here.
Mary Beard apologies for 'B-List' actor comments
Historian and presenter Mary Beard apologised last week for referring to actors in historical reconstructions as "B-list." Beard, a respected BBC presenter and academic at Cambridge, said she found documentary reconstructions "excruciating" and would only front programmes if they didn't include "B-list actors dressed up in sheets, saying: 'Do pass the grapes, Marcus'."
In a pre-released speech for Voice of the Listener and Viewer, Beard said: "I insisted… there should be none of those awful scenes where some none-too-good actors pretend to be Romans at a banquet or recreate the scene of the death of Socrates or whatever."
The comments attracted criticism on social media, with actor Bertie Carvel saying that although he shared Beard's "distaste for these badly scripted, anaemic half-dramas," Beard shouldn't "blame the actors or consign them to a 'list'." Carvel added: "We've all had jobs we'd rather not have had to take. They pay the bills and feed the inner fire." Eddie Marsan chipped in that an "A, B, C, list definition of actors is crass and inaccurate." He added: "We all know actors far more talented than us who never got the breaks and are unemployed or limited to low profile work and we all know A-listers who couldn't act their way out of a paper bag."
Mary Beard responded on twitter, saying that her reference to 'B-list' actors was "given more headlines than a single throwaway deserves. Sincere apologies to all actors, struggling and otherwise." Beard also added that she objected to reconstructions for "historical reasons" and that her comments were designed "to rescue [actors] from having to dress up in sheets and learn some dumb dialogue." Eddie Marsan responded: "Thank you for understanding Mary. I'm afraid you can't rescue us from that, it comes with the job."
Houselights Forum discusses harassment and bullying
Support and campaign group Houselights hosted their first open forum last week, with performers from across the industry discussing issues that included making workplaces safer female performers. The event was live-streamed from the Almeida Theatre in London.
As well as providing students with a working knowledge of the policies and processes around reporting harassment, Houselights set out their plans to offer workshops, discussions and video resources for drama schools and youth theatres.
Read our more detailed report in last week's The Business, and see the tweets from Houselights Open Forum here.
Stage production news
The Royal Court has unveiled their new season, including The End of History… which reuniting Harry Potter and the Cursed Child creators Jack Thorne and John Tiffany, opening in June. The season includes Talawa Theatre co-production Superhoe, a one-woman show written and performed by Nicole Lecky; Inside Bitch, a co-production with theatre charity Clean Break; and Seven Methods of Killing Kylie Jenner by actor and writer Jasmine Lee-Jones.
On the weekend that the UK is set to leave the European Union, the Royal Court hosts the Brexit Big Band and Leavers' Assembly, made up of European performers. As well as productions White Pearl and Dismantle This Room, the season includes Pah-La by Abhishek Majumdar, a play embroiled in controversy earlier this year over claims it was not programmed because of diplomatic pressure.
Read more here.