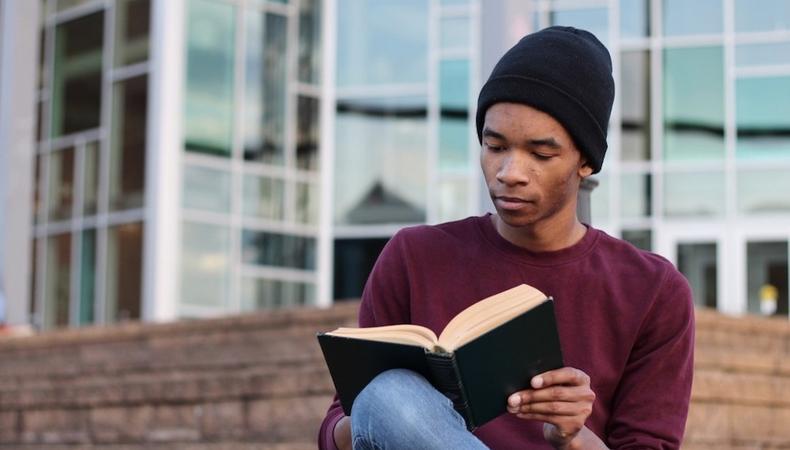 It's commonly given advice that actors should use every role as a learning experience and an opportunity to strengthen skills. But what happens when you want to learn a completely new set of skills? How can you learn under the pressure of a filming schedule? Or a short rehearsal period? And what about the gaps between jobs where you worry about getting out of practice?
Books can refresh your memory but, let's be honest, there's nothing like being in a room and actually doing it. Also, I hate to break it to you but there are now methods that either didn't exist when you were training or were too fresh to be included by UK drama schools. Take Viewpoints and Suzuki—New York City-based actors have been raving about them for years, but they have only just made it to the UK.
Continuous training or professional development is the norm in almost every other industry. Even if workplaces don't offer it then employees are usually keen to invest in themselves through courses, away days and extra qualifications. The American actors I know think of themselves as "always training" and are constantly seeking ways to polish existing skills or acquire new ones. Even older actors are happy to repeat and revisit courses completed many years before.
In the UK it can feel like age and experience trumps training. Older British actors can be heard expressing an "I've learnt and seen it all" attitude. Some will try and sell you the idea that in their day actors got better by living harder. Peter O'Toole is the oft-cited example of someone who spent way more time boozing than brushing up.
Questioning this attitude can be difficult (and might lose you a few drinking buddies). Thankfully it's easy to find a course (and get new drinking buddies) if you feel yourself lacking a skill, needing a refresher or wanting a challenge.
You'll notice that I've avoided drama schools and acting coaches. Drama schools offer short, evening and summer courses to tempt hopefuls and earn cash. There's no point listing the offenders here but my advice for working actors is to keep well away. As for acting, voice or accent coaches, they range from being the best money you'll ever spend to a complete rip-off. As experiences of the same coach vary wildly, I think it would be misleading to list who I think are best and worst. If you're looking for a coach, ask your agent or other actors who they would recommend.
LONDON
The Actors Centre is the holy grail. Why? Because it's a little bit exclusive. In order to become a member you must meet their criteria and pay up front. Membership has a wide range of benefits including discounts for theatre hires, industry invitations and ticket deals. They also have incredible workshops given by visiting actors and practitioners, offering everything from a course that prepares graduating actors for working life to workshops by experienced actors. They run a Viewpoints course every once in awhile and even have a workshop on film set etiquette. Though they do offer plenty of events for non-members, you're best signing up if you want to use the centre and access the full range.
City Lit is "where London learns". If they don't offer courses on it, it's not worth doing. Go here for things like Stage Combat or basic Method or Grotowski.
City Academy has a better reputation and offers lots of short courses with 'Introduction' in the title. You might find it a useful place to dip your toes into Meisner or Alexander Technique.
If you want to really explore Meisner then The Actor's Temple is where to head. They offer several Repetition classes a week and longer programmes for the more dedicated Meisner devotees.
Despite a rich history, The Cockpit is a relatively unknown London theatre. If you need something specific they host workshops on text analysis, camera close ups and accents.
Act Up! is best known for their range of amateur courses but they also offer professional classes led by industry experts.
BEYOND
The École Jacques Lecoq is based in Paris and runs skills workshops alongside full time courses. Lots of theatre actors have dropped by to supplement (or replace) traditional actor training. All classes, short courses and workshops are taught in French.
The École Philippe Gaulier is an exceptional performance school based near Paris but taught in English. Gaulier was a student of Lecoq who went rogue and founded his own school. You don't need to audition and can drop in for a few weeks or complete the full two years. Gaulier also visits London and other European cities to run summer workshops. Sensitive souls should stay well away or at least watch this BBC video for a sense of the teaching style.
Check out Backstage's London audition listings!