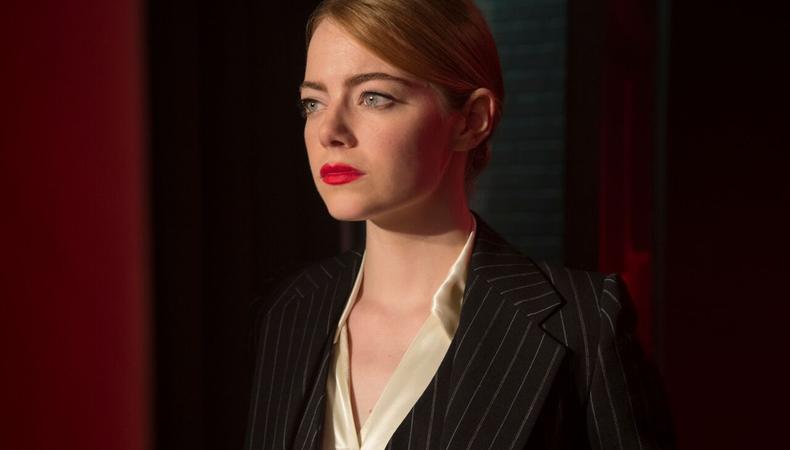 If you've seen "La La Land" you'll remember that, despairing at the lack of casting opportunities, Mia (Emma Stone) creates a solo theatre show about her childhood and escape from dreary old Boulder City. It's a story that a lot of actors can relate to. Unemployment is, and has always been, the reality and shared experience of acting as a profession.
Wanting to make a solo show is an understandable response to being out of work or frustrated with the work you're getting. Actors writing and performing their own shows and buddying up to make work together is a common sight in small theatres across L.A., New York and London. And, just like Mia, actors fed up of getting nowhere telling other people's stories often decide to tell their own. We all have our own Boulder City, our own escape story.
But how do you begin making a solo show? What do you practically need to do? How do you make it a success? What outcomes do you want? What outcomes can you realistically expect? Should you make one at all? This is a guide for anyone thinking of doing a "La La Land" of their own.
Check yourself.
Are you making a show for the wrong reasons? You need to want to make it and make it great. Don't confuse ego with strength of character or bloody-mindedness with certainty. Don't do it to get back at anyone, don't do it just to show off. It's going to take a lot of time, you'll likely be working for free and unless it's a challenge you want to face and a story you want to tell, it could be a miserable experience for you and the audience.
You need other people in order to go solo.
Sitting alone in a coffee shop with your laptop open? Before you start writing, pack up your stuff, go for a walk and call a mate. Talk the idea through with friends, keep talking it through to develop it. Condense the story and communicate it as simply as possible. Let people ask questions and know that it's fine not to have the answers yet. Get people excited by the idea. If you can't get people excited about it, drop it and try something else.
Let people read what you write.
Whatever is keeping you from sharing your writing, get over it. Send it to other people. There's no point bombarding them because they'll either skim read it or, worse, not bother. Take your time to hone the text, leave it a few days and come back to it. Only hit send when you feel there's something genuinely worth reading. Getting criticism can be grueling so make sure that you trust the people you send it to. Don't waste time by sending it to be anybody and everybody and don't fret if people don't respond. When you have a second or third draft get friends together and have an informal reading. It's worth recording both reading and response so you can return to them later.
READ: A London Actor's Guide to Free Things to Do
Consider getting a director.
You'll need another pair of eyes to help you with light and sound in the theatre, sure, but what about the days when you need motivation, someone to warm up with, someone to bounce ideas off, someone to tell you when it's not working? Most importantly you'll need someone to laugh at your jokes. It'll make it a much less lonely experience.
Make the right show for you.
Imagining what outcomes you want is the best way to decide what to include. It sounds simple but if you want it to showcase your singing then build in songs. If choreography is your strong point, make a show that can have dance or movement. It's not an audition or a showreel, so ensure you're including skills because they are relevant, not just because you can.
Get help.
Going back to "La La Land" for a moment, before the Golden Era Hollywood finale sweeps everyone off their feet, remember the reality of Mia's solo show; when the house lights go up there's barely any audience, she's unable to pay the theatre and she moves back in with her parents. You know what I'm going to say. Mia needed a producer. Or at least some guidance. Get all the advice you can to build the show responsibly and ensure that you're pitching it properly and to the right people. Talk to more than one theatre, see what free opportunities exist before you commit money, manage your time so that it doesn't take over your life and leave you penniless. And after all, there were some pretty compelling reasons no one came to Mia's show.
Expectations work both ways.
Finally, making a solo show shouldn't about trying to get a big break. In all likelihood, you're not going to get a big deal casting opportunity, a record contract or your own TV show. If your goals are sky high then anything else is going to feel like a failure. Be there for the audience. Tell them a story and make them feel something. Win their attention and approval. Be a wonderful colleague to the theatre you are in, the technical staff and the management. These are the ways that you make new and lasting opportunities. Most people dream of making a solo show but never do, so putting one on is reason enough to celebrate. Show the world you are talented, able and driven. Have fun.
Solo show inspo, right here in the U.K.:
Have you made a solo show or helped out a friend? We'd love to know your experience and your dos and don'ts.
Check out Backstage's London audition listings!