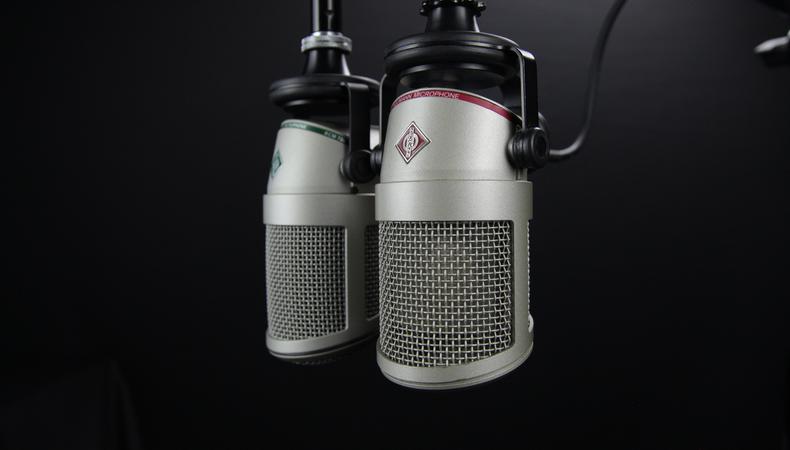 Repped asks agents to get real about the performance industry, what they want from prospective clients, and more. Who knows – you might find your future agent right here.
Phillipa Brown is a talent agent at leading boutique London voice agency Voicecall. She sat down with Backstage to take us through what they look for in prospective clients, how the industry has changed, and what qualities never go out of date.
Describe your talent roster.
An exciting mix of both established and emerging voice talent. We're also proud to represent incredibly skilled voiceover artists from all over the world.
How do you find new talent?
We tend to find new talent via direct submissions and client referrals.
Are you currently looking for any particular types of clients?
We are always on the hunt for new talent and get really excited by artists who can offer an array of skills. We look for actors who could be cast for all sorts of projects, from recording classic literature one day to voicing goblins and sorcerers the next.
READ: 10 London Voiceover Agencies Every Actor Needs to Know
What do you look for in a reel?
Reels are so important. They are predominantly what will be used to book an artist for work, and therefore we will only accept artists with reels that have been professionally produced. Next, we listen for tone: how do they sound? Is there a demand for this type of voice, do we already represent someone similar? We also listen for delivery: are they delivering the script appropriately, clearly and in a way that is engaging? VO is so much more than just having a "nice voice." Lastly, have they chosen material that suits their voice? Do they understand where they would fit in the industry? Ideally, we like to have people submit two or more reels. The more material, the more work we could potentially book for you.
READ: 4 Steps to Creating the Perfect Voice Reel
What do you look for in clients?
Generally speaking, we only take on professionally trained actors who already have some VO experience. We look for artists with really diverse reels, a great attitude and those who are excited by a collaborative relationship with the agency.
How would you recommend someone go about getting a meeting with you?
With a strong introduction and killer reels. Take the time to research the agency and tell us why you want to be represented by us. We are not interested in someone who just wants a voiceover agent, regardless of who that is. That attitude always comes across in an email. We receive multiple applications a day and if you can't be bothered, why should we?
What should actors have prepared for their first meeting with an agency?
Be prepared to talk about your training and previous acting experience as well as voice work. Check if the agency has any similar voices to yourself already on their books and tell them why you, your voice and skills would be an asset to them. Talk about where you'd like to see yourself in the industry. For instance, are you passionate about video games, animation, or audiobooks?
What would stop you from signing a client?
If a client is based outside of London and would find it difficult to come into town at short notice for auditions, or has an inflexible schedule.
What is the No. 1 mistake actors make when trying to get a voice agent?
Terrible reels. Applying with really old reels or ones that are painfully dull and depressing. Everyone is always so serious with the material they choose, as if you must be serious to be taken seriously. It's not true at all. Voice work can be fun and creative.
How has the business changed since you started?
So much has changed in the world of voiceovers since Voicecall arrived on the scene. Back in the day, all reels and submissions were on cassettes! And even when this moved over to CD, we were still using snail mail for delivery. Now, the process is much more user-friendly for agents, artists, and clients alike as documents and sound files can be whizzing everywhere through the ether at breakneck speed.
Audiobooks and games have become a huge industry compared to 20 years ago and this has opened up the market for new and adventurous talent to gain a foothold and thrive. Other than that, the basics are very much the same. Talent is all-important; professionalism and the direct and honest exchange of ideas and views never goes out of date.
READ: How to Find Work in Video Games in the UK
What recent client performance are you proudest of?
There's no way we can choose just one! But I can tell you that our favourite part of the day is listening to the artists' audition pieces – they're all so talented it gives us goosebumps.
Has the agency got any plans you're able to announce?
We are really excited to announce that we're in the midst of a re-brand, getting ready to propel Voicecall into a new decade!