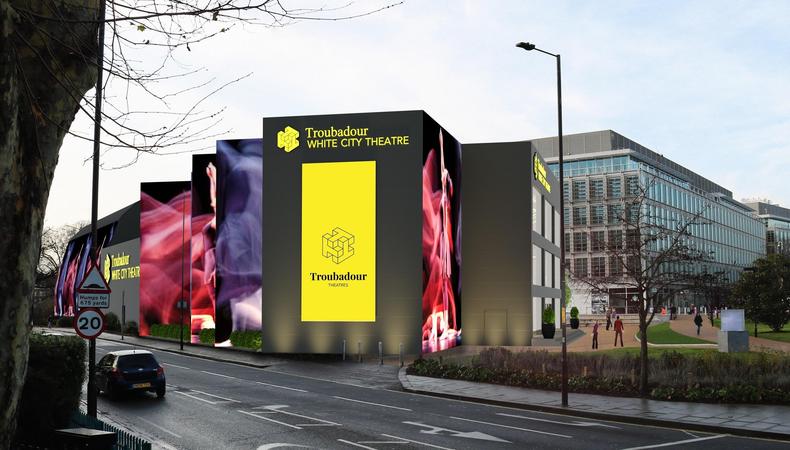 Have you noticed that London theatre is currently in the middle of a mini-boom? New theatres are popping up all over the place – in train stations, by the river, and even in disused car parks. That's good news for audiences who get nice new facilities to watch new work in, but it's also good news for actors who have more potential spaces to perform in, which means more work. So, what's behind the boom, and what's the next big thing when it comes to new theatres?
Fuelling the boom
London already has over 240 theatres, but fuelling this mini-boom is an ageing stock of theatres built for a different era and audiences hungry for new theatrical experiences in new settings. They want more than long-running musicals and the star-driven vehicles that tend to dominate the traditional West End venues. They want to see bold, innovative work with exciting staging in comfortable new venues.
Traditional theatres built over 100 years ago often lack modern facilities and the theatrical flexibility needed by innovative new productions. Also, there's only a certain number of West End theatres available and they're expensive to book for a run of any length of time. Understandably, producers – keen to meet audience demand – are looking for new solutions, often away from WC1.
Troubadour
One of London's newest theatres is the Troubadour White City. Built in a disused BBC car park by an office block, the Troubadour consists of a "1,200 [capacity] fully flexible theatre and an 800-seat multi-purpose state-of-the-art theatre" both of which can be "designed around shows."
Although you'd never guess it, with its flashy bar and very solid build, the Troubadour White City isn't meant to be permanent. The plan is for it to eventually come down and perhaps be reused elsewhere but then again, if it's a hit, who knows? The London Eye was also meant to be temporary.
The people behind the Troubadour have a solid track record. They built high-quality pop-up theatres to stage Lin-Manuel Miranda's UK production of In The Heights, the David Bowie musical Lazarus, as well as the Donmar's Shakespeare season. They're also currently staging events at another brand new theatre space on the site of Wembley's old Fountain Studios – the Troubadour Wembley Park Theatre.
Flexibility is the key to this new generation of London theatres. If the seating arrangement doesn't fit your new production then it can be changed; if you need to move the entire theatre to a completely new location, that's possible too. It's all very sustainable, recyclable, and can cost a producer about half the price to rent than West End equivalents.
Turbine Theatre
Over the river in Battersea, the new Turbine Theatre has just opened in part of the development of the old Battersea Power Station site – property developers like new theatres as they raise the profile of an area and say to potential customers that this is the kind of place you'd like to live and spend money in.
Boulevard Theatre
It's not all over for the West End though: one of London's newest theatres is opening just behind Shaftesbury Avenue in one of Soho's less salubrious corners. Walker's Court, once known as a slightly sleazy walkway with the Raymond Revuebar at its heart, will soon be home to the brand new Boulevard Theatre.
Led by artistic director Rachel Edwards, the Boulevard opens in October with Ghost Quartet, described as a "hauntingly beautiful song cycle." With around 160 seats, it has the capability for a revolving circular stage and rotating balconies – far from your usual West End spec.
Nimax
Also, a new 600-seater Nimax theatre is due to open in 2021 just by Tottenham Court Road station (Crossrail construction-permitting). It's being built on the site of the old Astoria, and the new space's in-the-round configuration finally gives non-proscenium arch venues a genuine West End home to transfer work to.
New theatres from Nicholas Hytner, Soho Theatre and Southwark Playhouse
And that's not all. Following on from his success with the Bridge Theatre by the Thames near City Hall, former National Theatre boss Nicholas Hytner is planning another smaller space in King's Cross in late 2021. Phoebe Waller-Bridge's alma mater the Soho Theatre will soon open a 1,000-seat venue in a disused cinema in Walthamstow, north-east London. Plus, the Southwark Playhouse is moving into two new venues by the end of the year – one in Elephant & Castle and one as part of London Bridge Station's new development.
With 110,000 available seats and counting, London theatre is definitely booming – and clearly investors think there's scope for further growth. That's good news for long-legged theatre-goers sick of the West End's limited legroom, good news for producers wanting to try something new, and it's especially good news for actors because more theatres mean more jobs. Good news all round!