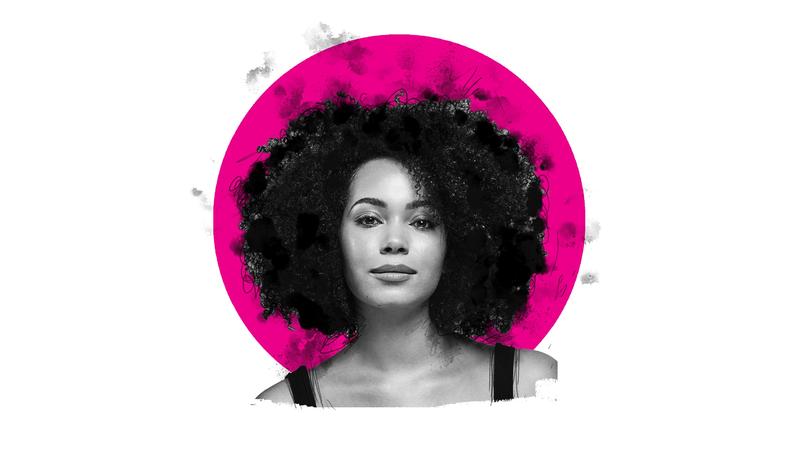 The last decade has been a whirlwind for Madeleine Mantock, from acceptance into London's prestigious Arts Ed academy, through a season of BBC1's Casualty and then into the first division of U.S. TV via The Tomorrow People, Into the Badlands, and now CBS' new Charmed reboot – one of the most anticipated stateside shows of the year. It was refreshing, then, to discover that the relatable, down-to-earth charm we see on the screen carries through. Here, Madeleine takes a break from shooting in Vancouver to chat to Backstage about the drive and technique behind it all.
The U.K. originally knew you as Scarlett Conway on Casualty. Do you remember that audition, and how you first felt on set?
I remember it very clearly because I was still at drama school and it was one of the first auditions that I'd done. I was studying musical theatre, so I was very aware that I was going in for a TV casting and that it required something different. I learnt as I went along that…you have to be vulnerable and open yourself up so that people can see a bit of who you are – and sometimes they love it and sometimes you're not what they're looking for, but more often than not, if you go in with that kind of genuine vulnerability, people seem to respond to it.
It was a learning curve because I'd never done any TV work before, so the technicalities of hitting your mark, finding your light and not blocking other people's light was a steep one. I had no concept of what the frame was seeing and why it was important – so it was great to learn and to adjust yourself to the pace of it – and also learn to do your best on the day and then let it go and trust the edit.
How do you typically prepare for an audition?
[In practical terms,] I highlight my words and I use an app called LineLearner – especially when I lived in L.A. for three years and spent a lot of time driving because there's not really a public transport system. I would listen to both my lines and the other person's lines – it's always good to know your cues – but it also allows me to see it from a bird's-eye view, and to decide how to try something different when I come to play the scene in real time. I've heard that some people don't like that method because they think you can only hear it the way you've done it the first time – but for me, I'm looking at it from the outside, and seeing it as a whole piece and how I can work it.
What is your worst audition story?
Yeah! One was just: "You need to know 15 pages of bulky dialogue by tomorrow 10am," and it was one of those things where you go, OK, obviously that's a mammoth task but I'll do my best! You want to be able to go in, be comfortable and be able to play the scene, instead of reaching for your lines. I'm sure every actor has experienced that. Some people have difficulty reading and processing and they do actually need much more time than that. Luckily, I don't, and I can read scripts quickly and learn lines pretty quickly, too, but sometimes you just need that extra little bit of breathing space so that you can go in and not kind of feel like a headless chicken.
What major differences if any have you experienced working both in the U.K. and North America?
One of the things I love is that there is almost a universal language. There are different terminologies, of course – for example, in Canada, they call the space we get ready, where the props are, the "Circus" – and in the U.K. we call it "Base Camp." But apart from that, most of it is interchangeable and I really like that. You can go anywhere – with, of course, your first-day nerves – but you know what you are doing because you've done it somewhere else, and I think that's really special – where screen or film have that shared knowledge of what it takes to get the job done.
You went to Arts Ed in London – a Chiswick institution with a great reputation. What did it give you?
The thing that training gave me was a sense of discipline. It taught me that you have to be tenacious and you have to have a kind of tunnel vision because you are going to have so many no's – not getting in the room, not getting the job. It's going to be a financial strain, so you have to be wholeheartedly accepting of that, and think: I want to do it anyway.
I remember going to the audition [at Arts Ed] and the students were so lovely. There was something about that place, and I guess I followed my gut. That's why I wrote to them [when initially rejected] and said: "I didn't get in, but I think I'm meant to go here…I know my singing isn't my strongest [point] but if you're as good a school as you say you are then I think you should be able to teach me." And so they did!
What advice would you give your younger self?
I think about this a lot. There's part of me that thinks: if you could go back and tell yourself something [then I would], but then I think – like the butterfly effect scenario – maybe how it happened is just how it's meant to be. I try to be kinder with myself these days and not tell myself: you should have done this, you should have done that.
I remember when I was going for drama school it was like: if I didn't get in that year I would have had to go to university and do an English course [instead], because it felt at the time like I didn't have any other option. [But now I] say to people, if they want to go to drama school and they maybe don't get in the first year, I really don't think it's a negative thing to wait and try again, or to do a different course and then to come to it later. I think about this often: if I went today or five years ago what I'd get out of it would be different but just as valuable. Don't think: if I don't get in now it's the end of the world ­because I don't think that's true.
What film should every actor see?
Rodgers and Hammerstein's Cinderella, starring Brandy, Whitney Houston and Bernadette Peters. Cinderella, from the '90s, quote-unquote "colour-blind" casting, Whitney Houston singing…what more could you want?!