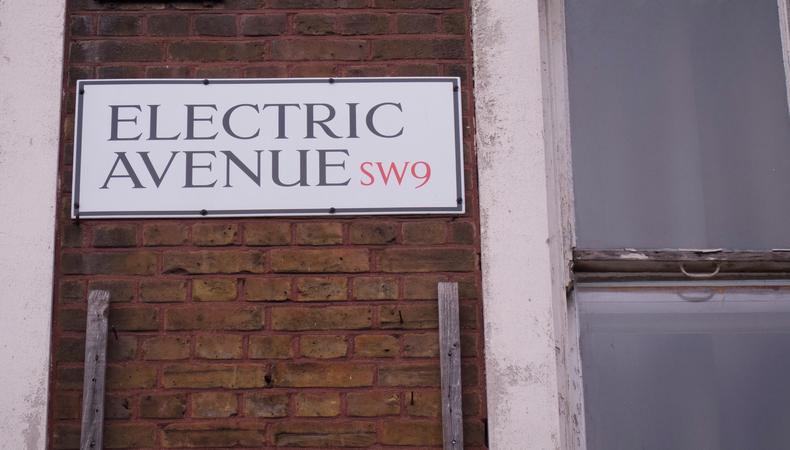 Hello, and welcome back to Week in Review, our roundup of industry-wide news. From stage to screens big and small, we've got you covered. It's everything you need to know and all you can't afford to miss.
London launches creative enterprise zones
London mayor Sadiq Khan announced plans for the capital's first six creative enterprise zones, each to be awarded a share of an £11 million funding pot to support artists and businesses. The scheme aims to support artists and help them establish a relationship with local communities, developing skills and jobs for local people. Brixton and Croydon are pitched as the mayor's "music cities" which aim to support people entering the music industry in a variety of roles. Also included in the zones plan are Hackney Wick, home of The Yard Theatre, and Fish Island in Tower Hamlets.
The initiative is intended to address the effects of gentrification and the pricing out of artists from their communities and the capital. Furthermore, they hope to create over 3,500 jobs and 1,000 education opportunities for those entering the creative industries. Announcing the scheme, Khan said: "Culture and creativity are vital to the success of our city, making the capital a place where people want to live, do business in and visit. But it can be difficult for artists and creative businesses to stay in an area as it develops, and that's why it's so important we give the industry the support it needs."
Khan also revealed Southwark Playhouse is to be awarded £750,000 by the mayor's Good Growth Fund to help realise plans for a new purpose-built theatre space.
Hamilton star hits out at arts cuts
West End star Rachel John has spoken out against cuts to the arts in education, arguing that young people from poorer backgrounds will lose access to drama and music. John, who plays Angelica Schuyler in the London production of Hamilton and has appeared in West End shows Memphis and The Bodyguard, was speaking at a WhatsOnStage Awards event in central London as she celebrated a nomination for best supporting actress in a musical. She told The Stage that her interest in performing was sparked by discounted theatre trips and free cello lessons at school.
John also recounted how she was affected by cuts while still at school, describing how the axing of free lessons forced her to give up the cello – "one of the biggest regrets of my life" – as her background meant "we didn't have disposable income." John argued that children need arts at school to "have their interest sparked" and to learn that careers in the arts exist. John adds her voice to a growing number of industry names who oppose the cuts including Lenny Henry and Andrew Lloyd Webber, who described it as a "national scandal".
Only fools and producers – feud reignites between live spinoffs
A bitter and long-running feud between producers of two live shows inspired by Fawlty Towers has been reignited after the two companies launched competing productions based on another classic sitcom. The BBC series Only Fools and Horses has inspired a West End musical adaptation by Phil McIntyre Entertainments as well as an interactive dining experience from Interactive Theatre International (ITI). The former company has threatened to pull all their business from Radisson if the hotel chain doesn't stop hosting the rival show.
The musical adaptation at the West End's Theatre Royal Haymarket stars comedian Paul Whitehouse and has been blessed by one of the TV show's original creators, John Sullivan. The dining show from ITI – classed as a "tribute" show – is currently touring but has been hosted in two London hotels owned by Radisson.
Read more here.
Screen production news
Miley Cyrus last week confirmed rumours that she's starring in Series 5 of Black Mirror. Charlie Brooker's sci-fi anthology returns for a fifth instalment next year, having wrapped filming earlier this year for Netflix's prize series. The streaming and production company have refused to confirm rumours, but after some internet guesswork last week it looks certain that the Disney-trained actor and pop star was filming in South Africa while her Malibu home was destroyed by wildfires.
Read more here.
Himesh Patel and Ewen Leslie are confirmed for the BBC's adaptation of Man Booker–winning novel The Luminaries, with production underway in New Zealand. Eleanor Catton's novel is set during the gold rush of the 1860s and follows a young adventurer, played by Eve Hewson, who sails from Britain to begin a new life. Patel and Leslie join Eva Green and Marton Csokas in the series, to be released next year.
Read more here.
Stage production news
Shakespeare's Globe has announced a West End transfer for their landmark play Emilia, to run at the Vaudeville Theatre from 8 March. Morgan Lloyd Malcolm's critically acclaimed new play is inspired by the life of Emilia Bassano, a supposed lover of Shakespeare, and his intellectual equal despite the restrictions of the time. The original production was directed by Nicole Charles, who returns to oversee the transfer, along with the majority of the cast. Further casting is ongoing.
Read more here.
Award-winning London fringe venue the Bread and Roses are to launch a sister theatre north of the river. A second fringe venue from the team behind the Clapham pub theatre is to launch in a basement at the Chapel Bar in Islington, a few minutes' walk from the Old Red Lion. The 70-seat space will house theatre, cabaret and comedy, including a regular comedy club and productions from the annual Camden Fringe Festival. Launching on 19 January 2019, the fully accessible venue is being kitted out now.