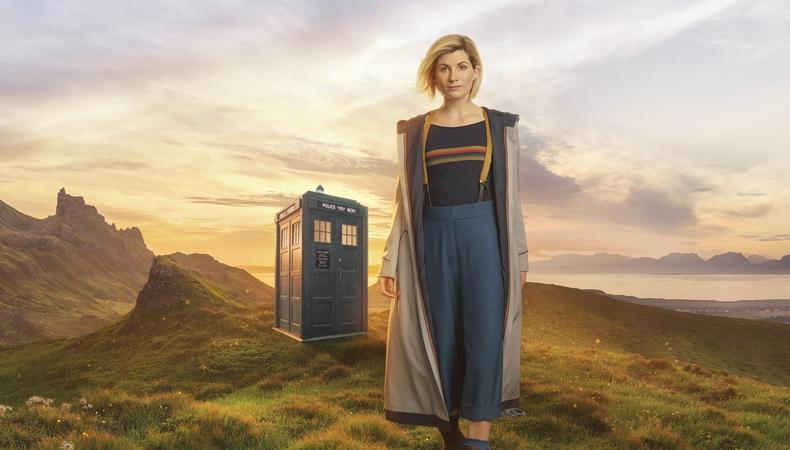 Hello, and welcome back to Week in Review, our roundup of industry-wide news. From stage to screens big and small, we've got you covered. It's everything you need to know and all you can't afford to miss.
BBC and ITV to create streaming service
Two of the UK's largest broadcasters have teamed up to create a streaming service to rival Netflix in the battle for audiences. Talks between the BBC and ITV have been ongoing for some years, with plans for a UK streaming service in 2017 resulting in the US-only Britbox. Britbox is now set to come to the UK later this year, with broadcasters curating the best of recent and classic TV for audiences increasingly used to subscription and on-demand.
Unlike Netflix and Amazon Prime, the BBC and ITV streaming service will not be heavily focused on creating original content, instead relying on their vast archives and recently broadcast programmes. Other broadcasters are expected to join the service, with Channel 4 reportedly in discussions with them last year. The move could see British broadcasters less likely to license their archives to streamers like Netflix: if viewers want the wealth of drama and documentaries made by the major UK players, they'll need to subscribe to Britbox. Read more here.
Female Film Force to grant second round of funding
The dating and networking app Bumble has announced a second round of their funding and mentoring initiative Female Film Force, launched last year to get women-led short film projects off the ground. In 2018, the company gave out £100,000 to five filmmaking teams from the UK and Ireland to make shorts, screened earlier this year and now being entered into festivals. The project will now take submissions again, with 10 shortlisted teams being invited to pitch to an industry panel and five receiving £20,000 and the green light.
Bumble's initiative was launched with the hope of redressing gender imbalance within the film industry, where women still earn less than their male counterparts, and where major awards such as the Oscars, BAFTAs, and Golden Globes failed to nominate a single work by female filmmakers for best picture or best director this year. Read more here.
Want to get cast in a short film? Check out our UK Castings
London's creative sector 'not about how talented you are'
A major survey into London's creative and cultural industries found that despite a growing number of jobs, "who you know" still plays a key role in finding work in the capital. The report, by the think tank Centre for London, said that success in the creative sector is "not about how talented you are" but about connections and "how you know them." The report also showed that although music, performing, and visual arts industries came out top in terms of gender equality when compared to other creative industries, women remain underrepresented in senior roles.
A summary of the report states that the main issues facing young people are an inability to afford unpaid internships, being ill-equipped to adapt to unstructured career paths like freelance working, and not knowing the right people. While the authors welcomed the fact that "many cultural institutions recognise that the sector needs to change," they also called for more to be done, including paying interns the National Minimum Wage and creating mentoring programmes for young people from underrepresented groups. Read more here.
The Goes Wrong Show heads to the BBC
Mischief Theatre Company, the creators of The Show That Goes Wrong, have landed a major six-part comedy series for BBC1, going into production this month. The BBC has commissioned The Goes Wrong Show, based on the hit West End production, and written by and starring the founders of the company. The team have already adapted comedy specials Peter Pan Goes Wrong and A Christmas Carol Goes Wrong for BBC One, but this is their first series. Following the misadventures of the fictional Cornley Polytechnic Drama Society, the show sees the group take on another ambitious – and ultimately doomed – project.
READ: The Play That Goes Wrong Is Right for the BBC
Technicolor Dreamcoat returns to the London Palladium
Sheridan Smith is to return to the West End as the narrator in Joseph and the Amazing Technicolor Dreamcoat. Andrew Lloyd Webber and Tim Rice's musical opens in June at the London Palladium, where it ran from 1991 with Jason Donovan and later Phillip Schofield in the title role. Casting for the part of Joseph is yet to be announced. Smith said on Facebook that the musical "means such a lot" to her, having sung it and school and watched Schofield in the role. Her last major stage role was as Fanny Brice in the Menier Chocolate Factory's revival and subsequent West End transfer of Funny Girl. Smith missed performances due to stress and exhaustion but later resumed the role on tour. Read more here.