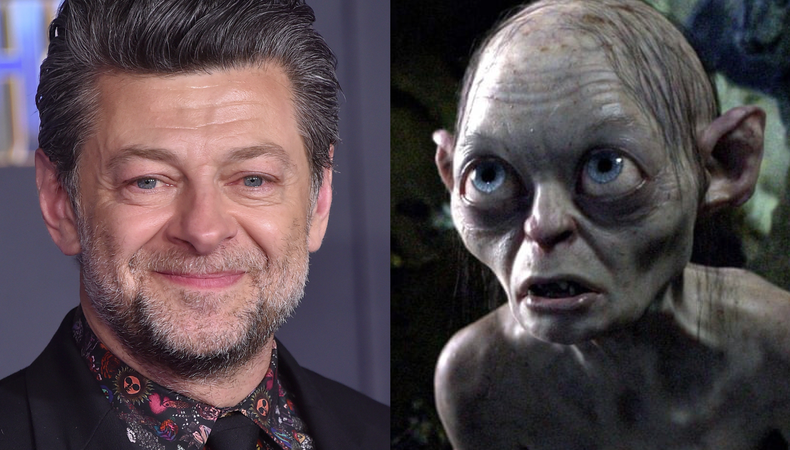 Spring has most definitely sprung, and with the advent of the year's most hopeful season, we're getting seriously optimistic. It's time to give 2019 a bit of a spring clean, kick our ambitions into gear, and enjoy everything the city has to offer – and that's an awful lot!
Get going with Gollum
As its title suggests, Edith Bowman's Soundtracking podcast celebrates film soundtracks and film scores. On Friday over at the BFI, she'll be joined by actor, director and sometime-Gollum, Andy Serkis, and musician Nitin Sawhney, to talk about their latest projects and their shared love of film music. (From £10.20)
READ: If You're a Famous Actor This Podcast Is NOT for You
It's St. Pat's so it is to be sure
Pour yourself a pint of the black stuff, grab a bowl of stew and wear a large green foam hat at a jaunty angle – it's St Patrick's Day, and it's time to parrr-tay! London goes Irish this week, taking over Trafalgar Square from Friday. Plus, there's the Irish Film Festival and the big parade on Sunday, though the capital's many, many Irish pubs will be celebrating way before then. (Free)
Celebrate Follies on the Southbank
One of the National Theatre's big hits of last year was its glittering revival of Stephen Sondheim's Follies, and it's back for 2019 with new additions to mix it up. On Friday, cast members Janie Dee, Peter Forbes, Joanna Riding and Alexander Hanson will be chatting about the production, their roles, and just why Follies has been such a hit. And on Thursday, staff from the wigs and makeup team will be on hand to talk about the challenges they faced on such a massive show. (£7 or £5 concessions)
READ: What Is the National Theatre?
Revel in some storytelling
This week is officially London Book and Screen Week (LBSW). Whoop. Back for its fourth year, LBSW hopes to celebrate storytelling in books, TV, film, and other forms. This year's highlights include sessions on Oscar Wilde, the enduring wonder of the rom-com, and a Q&A with the writer of TV hit Grantchester and historian Lucy Worsley. (Prices vary)
Get faaaaabulous!
Where do celebrities go when their careers start to wane? No, not rehab – they potter off to the jungle to eat sheep's testicles and question their agent's motivations. I'm a Celebrity…Get Me Out of Here! is a true TV phenomenon, and on Monday, BAFTA is hosting a panel discussion on the secrets of IACGMOOH's success. The fabulous John Barrowman will be in attendance! Public tickets have been snapped up; members tickets are still available. (£10)