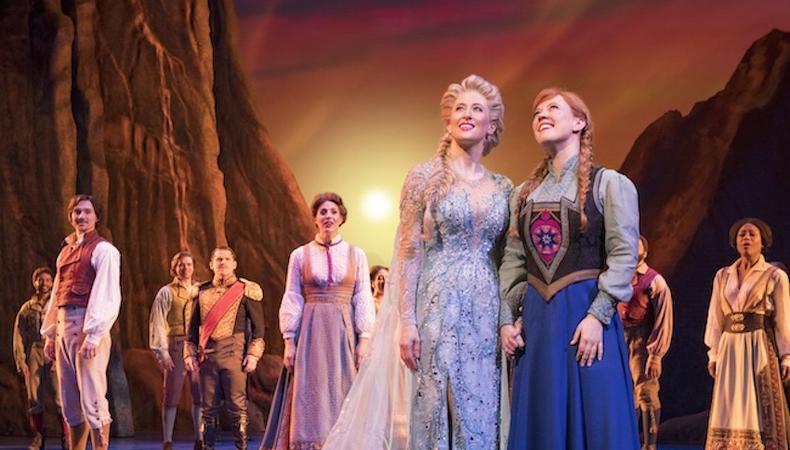 Michael Grandage knows the power of young theatergoers. In his native England, the Tony- and Olivier-winning director's production company, Michael Grandage Company, is not just known for putting on some of the West End's most in-demand plays, but for its ethos surrounding access for those who, in Grandage's words, aren't "white, middle-aged, and middle class." That's why each performance—no matter the show, no matter the theater—fills 25 percent of the house with seats that cost £10. (That's just $14!)
"We're trying to get new audiences who maybe haven't come to the theater before, particularly younger audiences, to get a lifelong relationship with the theater," Grandage explains. Having a quarter of the house shift away from the traditional audience, he says, provides different perspectives and inspires dialogues "that you really notice in the auditorium."
While Grandage returns to London and his MGC this summer to produce West End revivals of Martin McDonagh's "The Lieutenant of Inishmore" and John Logan's "Red" (the latter of which earned him the 2010 Tony for best direction of a play), it's by startling coincidence that his work on a Disney blockbuster like "Frozen" should rather seamlessly match the mission of his namesake company. He knows full well that the 2013 film featuring music by Kristen Anderson-Lopez and Robert Lopez and a book by Jennifer Lee, all of whom are back for the project's Broadway treatment, inspired a generation of young girls and boys everywhere. The hot-ticket stage adaptation of that film marks his first time helming a new musical and is certain to attract some first-time theatergoers, as well.
"It's fascinating; whenever you meet theater people, you go, 'Well, how did you end up in the theater?' And it always started with a significant engagement at a very young age," he says. "[There's a] responsibility on directors and producers and theater-makers generally to make sure that every time we put something on, we put it on for that young child in the audience. That's the one that just might be out there having their life changed and deciding they want to have a meaningful relationship with this medium for the rest of their lives."
Those young fans also meant the pressure was on to get this "Frozen" right—particularly in casting beloved Disney princesses Elsa and Anna, a pair of coveted roles that ultimately went to Caissie Levy and Backstage cover star Patti Murin, respectively. While it was important for these women to be able to meet audiences' expectations (to "sing the songs in a pretty remarkable way," for one), it was also imperative to find "two people who can really dig deep into character, so that when people are watching, they're able to somehow relate to them. It's about sitting forward and being completely engaged in where they might go next."
READ: How Patti Murin Reimagined Her Disney Princess for Broadway's 'Frozen'
Grandage wanted audiences to sit up for his ensemble, too, all of whom he requested create biographies for their Norwegian characters. "You can create a world so that if there's a member of the audience that decides to look at you on the side, or at the back, or at the front, or you sitting down over there—they look at you and they don't see an ensemble member who switched on for a second. They see an individual who is as much in character as Elsa is."
In the end, Grandage looks for his "Frozen" actors to come together and enhance the show's ever-timely message of female empowerment and the importance of family, which, in his mind, can "get people to understand that in the theater, you can have a genuinely uplifting experience that can help you live your life better. That's what I go to theater for."
Want to sing and dance onstage? Check out Backstage's musicals audition listings!