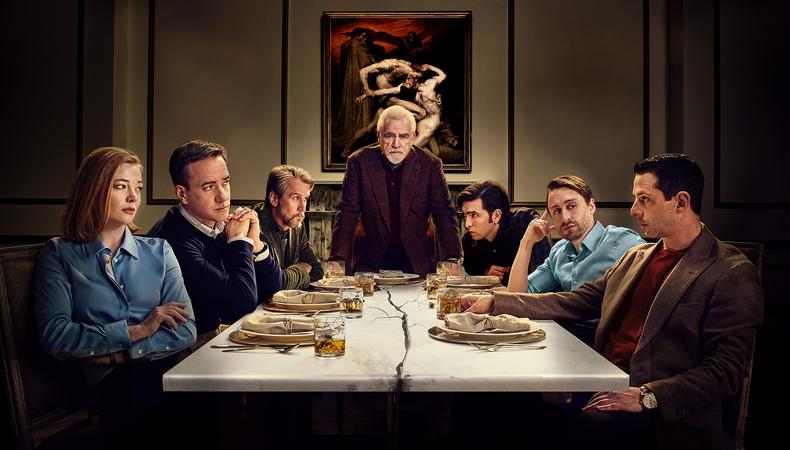 Update those headshots and sharpen your audition skills for this selection of family dramas currently auditioning for leads and supports through the Backstage casting platform, from feuding families to criminal dynasties.
Family Feud
This dramatic short film explores the strained relationship between mother and son, delving into "topics such as religion and sexuality," with the leads exchanging emotional, heated dialogue. Lead role Carmen is for a black female actor, playing age 40+, and ideally with a Caribbean accent. She's traditional, highly religious, stubborn, yet loving to her family and currently distraught at the news of her teenage daughter's pregnancy. Lead role Joseph is for a black male actor with a playing age of 18–35. An "average young adult," he's respectful to his parents, though struggling with his sexuality and their attitude towards it. The casting team will request self-tapes, and the film rehearses and shoots in February. Check out the casting notice for more information.
READ: How to Get Cast on Backstage In the UK
Dizzy
This feature film is a modern retelling of The Odyssey, following a female crime boss as she journeys to reunite with her wife after a prison raid. Meanwhile, her crime-boss father tries to maintain control as he battles dementia, and her son "searches for hope in a hopeless world." So, an average family, then. The team are casting leads, supports, and day players. Lead role Dizzy is for a multiracial or ethnically ambiguous female actor, playing age 25–35, and "tough as nails." She's an expert shooter and a survivor, "comfortable throwing a punch." Lead role Penny is for a female actor of any ethnicity with a playing age of 25–35. She's smart, artistic, and the heart of the relationship. Protective of her family, she tries to hold things together for Theo. Lead role Theo is for a black or multiracial male actor, 14–19, heartbroken by Dizzy's disappearance. Several further supporting and day roles are available – head over to the casting notice for full details and for compensation rates. Dizzy shoots in July around London, and the team will need a CV/résumé, and a reel if you have one.
READ: 10 Podcasts Every UK Actor Should Be Listening To
We Will Be In Paris
Described as "a tender tale about the beautiful relationship between a loving mother and her son," this short film follows Charlotte, a young mother reflecting on a promising ballet career that was cut short. Son Noah discovers her past and encourages her to get back into her ballet shoes. Lead role Charlotte is for a female actor 25–35, a fiercely kind woman and loving mother to Noah. The actor needs to be able to play both a younger, more naïve Charlotte as well as the older, kinder version as the film moves between timelines. Supporting role Noah is for a young male actor aged 9–12, a caring boy who always looks out for his mother.
We Will Be In Paris shoots 24–29 March, with auditions held 30 January – so get a move on, and please note that a "small demonstration of dance" may be required during the audition. Pay is £200 for the lead plus expenses including travel to Paris on one of the shoot days. Support child role is £50 per day. For further details, head over to the casting notice.
See also: