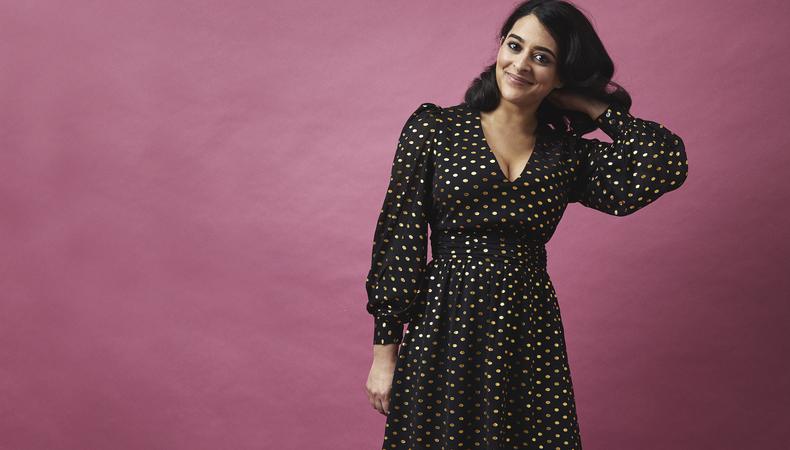 The following Career Dispatch essay was written by Natalie Dew, who is currently starring on the UKTV comedy 'Sandylands' opposite Sanjeev Bhaskar, Tracy Ann Oberman, David Walliams, and Simon Bird.
The first thing I'd tell my younger self is: When you get told off for "showing off" in front of your friends, believe it or not, you are going to try and make a whole career out of that.
Being an only child, my parents put me into drama clubs as a way for me to meet other children. I loved making people laugh and showing off and the whole social aspect of it. I guess that hasn't really changed much. However, I wish I'd learned to try not to be a people pleaser earlier in life.
I don't think you can ever just tell someone to "be confident," because confidence is such a complex idea. I was lucky that my parents, especially my dad, instilled the idea in me that I could be anything I wanted to be from when I was small. So I knew I could be an actor if that's what I wanted. However, he passed away when I was a teenager, and with that came a whole heap of emotions and turmoil.
Suddenly, the person who gave me that safety net, who would catch me if I fell, wasn't there. I stopped singing lessons, and I stopped dancing; the only thing I continued was drama. That was because it was only ever myself and my teacher doing one-on-one classes; I didn't use it as a social event anymore. It became a constant for me when everything else in my life fell away.
"I was making choices hoping they were right, rather than being based on instinct"
I don't mean this to read like therapy; people all have different stories and reasons for becoming who they are. I just wish I could have told myself, "Nat, it's time to start being proud of yourself." You've got to be your own cheerleader sometimes, especially in an industry where dealing with rejection is part of the job description.
Because my dad wasn't there to give me a supportive thumbs-up, I spent so much time in my early career trying to get acting right. I was trying to achieve that "Well done" and bending backwards to understand directors and their concepts, and then contorting myself to fit that. Of course, that's fine in some cases; but I had moments when I stripped myself of any identity as a performer. I was making choices hoping they were right, rather than being based on instinct. The problem with that is: If you start not being able to offer ideas because you're worried they're "wrong," you end up just being a puppet. It's horrible to be, and boring to watch. Don't get me wrong—there are some creatives who don't want your ideas, and you absolutely have to just fit into something, but that doesn't mean you should ever lose your individuality.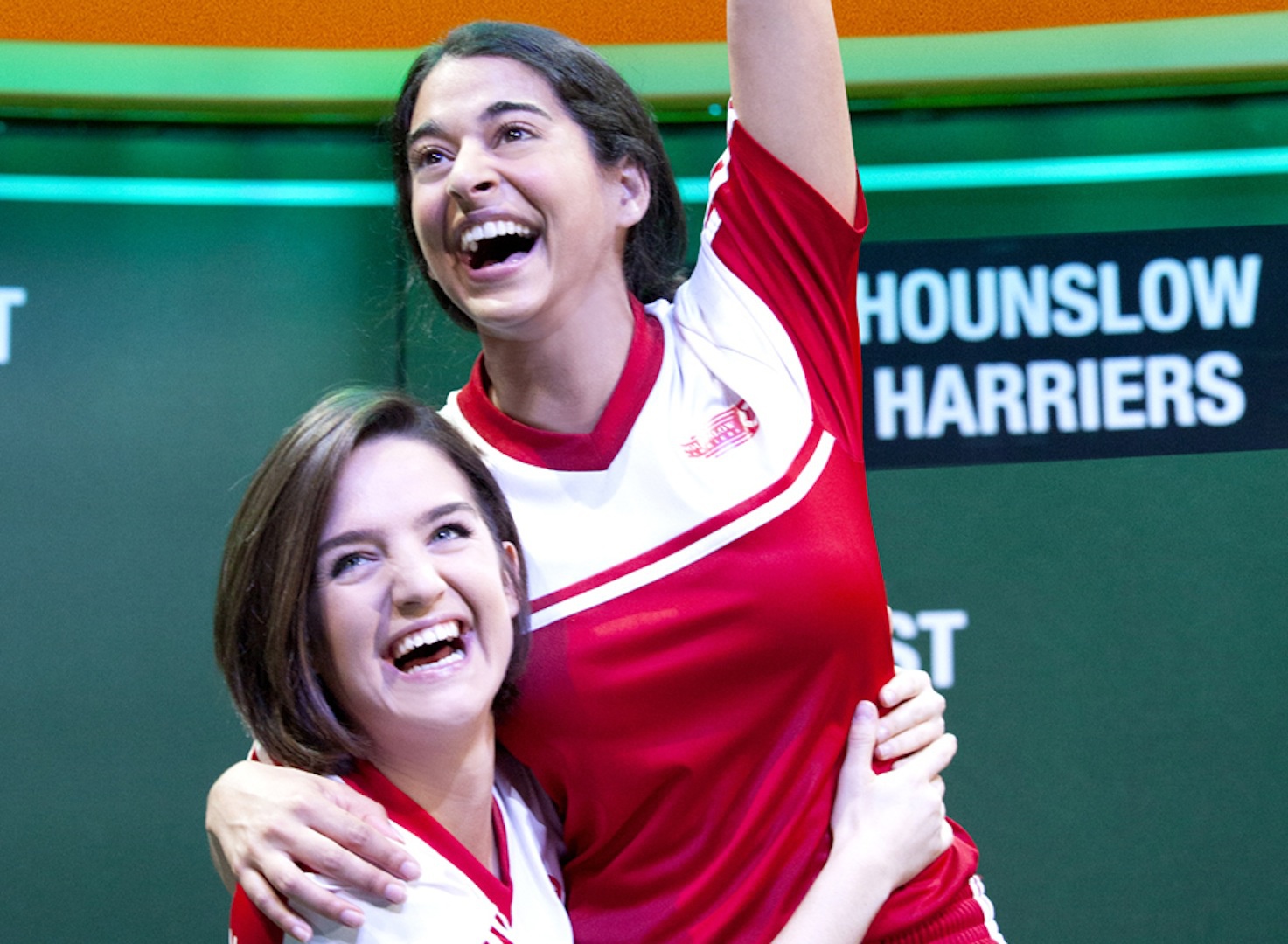 A time in my life when I genuinely really felt proud of myself was during the first preview of Bend It Like Beckham: The Musical (pictured above). As I mentioned earlier, I hadn't really sung in public since my dad went; it wasn't my comfort zone, and dancing, too, had slipped away. When the audition came through, I instantly decided: Nope, no way. There's no point auditioning. I'm not right.
I'm. Not. Right.
In the nicest possible way, Nat Dew, how the hell did you know that you weren't right? Anyway, luckily my agent at the time and others pushed me to go. And I was so sure I wasn't right that I was the most myself I think I've ever been in an audition. I couldn't "get it right," because in my head, I was nowhere near good enough! The relief that came with the absence of expectation was hugely liberating.
After rounds and rounds and all the singing lessons (from the wonderful Sam Kenyon) I got the part. Then, of course, came the classic, "Oh, crap, I've got to actually do this" fear; and so began the hardest training I'd ever had. Not being a musical theatre performer, I had no idea just how hard they work. They should get all the prizes, because it's gruelling.
After months of dancing and singing and tears and sweat, it was finally time for first preview. The opening of that show was me, holding a football and singing in a spotlight; everything else was dark. Depending how you look at it, that's either a triumphant moment or the beginning of a nightmare. So the show began, terrifying and electric and totally by the skin of my teeth; all of those first-night feelings you expect to feel were there.
When it got to the curtain call, a huge wave of emotion punched me in the gut, and I wept. Anyone watching would have thought, God, that girl is super relieved, or, Wow, she really has moved herself in this performance. But the truth is that it was one of the biggest moments of my life, when I was proud of me. I wasn't looking for someone else to tell me I'd done good or wondering if people liked me. The feeling was like a huge hug, like I was hugging my younger self and saying, "Can you believe what we've done?!"
To be proud of myself wholeheartedly isn't something I feel often—not because I don't like myself, but because I see myself all the time, so I'm easy to take for granted. I would definitely tell that younger me not to do that, to stand tall and sometimes give yourself a metaphorical hug—because, Nat Dew, you're doing alright.
Watch 'Sandylands' this week on UKTV Gold.