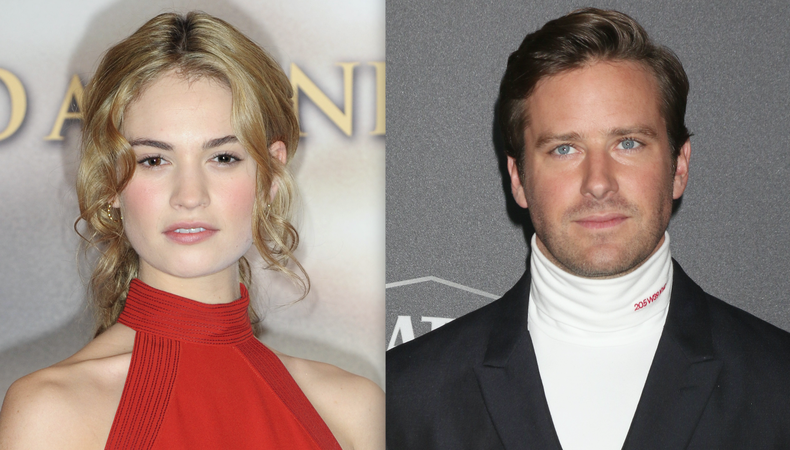 Hello, and welcome back to Week in Review, our roundup of industry-wide news. From stage to screens big and small, we've got you covered. It's everything you need to know and all you can't afford to miss.
National Theatre Wales answers demands for Welsh-led productions
National Theatre Wales (NTW) have asked female Welsh theatre-makers to submit ideas for a production to celebrate their 10th anniversary, days after the Arts Council intervened in a bitter dispute with Welsh artists. However, after months of severe criticism from the Welsh theatre industry, NTW's initiative may not be enough to appease detractors.
Called Radical Creatures, it asks women to pitch "extraordinary, original ideas that explore what it means to be a woman in Wales today" and will see shortlisted artists paired with industry mentors. One of the shortlisted productions will be mounted to celebrate the company's anniversary in 2020.
Over the past three months more than 200 Welsh actors and 40 playwrights have signed an open letter criticising NTW for not offering support or employment for local artists. The signatories raised concerns over the "theatrical output and ethos" of the company under current artistic director Kully Thiarai as well as the "low production rate" since the departure of former artistic director John McGrath in 2015. Particular reference has been given to English, a controversial co-production with Manchester-based company Quarantine.
Arts Council Wales, which currently grants £1.6 million to NTW, intervened last week, saying that "to be 'national' is a privilege, not a right". In a statement they stressed that the rift between Welsh creatives and the company must be resolved. Nicholas Capaldi of Arts Council Wales called for NTW to "continue the process it has started – rebuilding the relationships at its core with those Welsh writers and creative talents who have felt compelled to speak out."
Radical Creatures looks to be one outcome of the discussions, with NTW saying the initiative will support the "reservoir of talent, passion and artistry" among female theatre-makers and will "invite Welsh women artists to be bold". In a statement, Kully Thiarai said: "It's a process that I hope supports them to unleash their imagination, innovation and excellence, fearlessly." Submissions are open until January 18 and the winning production will be announced in March 2019.
Read more here.
Record support paid to actors with children
The Actors' Children's Trust (ACT) announced they have provided a record £740,000 in financial support to actors with children over the last year. The London-based charity, which is dedicated to helping actors with children, broke their own records in the financial year 2017/18, awarding the money to actor-parents struggling with the cost of raising children. The previous year saw ACT grant £360,00. Charity boss Robert Ashby claimed the near-doubling of grants reveals "the struggle faced by actor parents to stay in the profession." He also warned that the number of actors leaving the sector after becoming parents is "colossal."
Founded by Victorian actor-manager Henry Irving, and funded by the legacies from performers and writers including Noel Coward, ACT awards money for routine child care expenses, babysitters for castings and special equipment for children with disabilities. Ashby said: "Us paying for things like that makes life possible," adding that he expected the charity would pay out a similar figure in the coming year.
Read more here.
Lynette Linton appointed artistic director of the Bush
The Bush Theatre announced last week that Lynette Linton is to replace Madani Younis as artistic director from 2019, when the long-serving director leaves the west London theatre to become creative director of the Southbank Centre. A former resident associate director at the Gate and the Donmar Warehouse, Linton will take over at the Bush in January. She's currently directing the Donmar production of Sweat by Lynn Nottage alongside a film project at the Royal Court based on the experiences of the Windrush generation. Linton said taking over the Bush would be a "great honour" and that she has seen some of her favourite plays in the theatre.
Screen production news
Lily James and Armie Hammer are set to star in Netflix and Working Title's new adaptation of Rebecca. Directed by Ben Wheatley and with a screenplay by Jane Goldman, Daphne du Maurier's classic gothic novel of the same name tells the story a newly-married young woman who finds herself battling the shadow of her husband's deceased first wife. First adapted for radio by Orson Welles and then for film by Alfred Hitchcock, Rebecca will shoot in the UK from March.
Read more here.
Stage production news
English National Opera are to bring Broadway musical Man of La Mancha to the London Coliseum next year, starring Kelsey Grammer alongside opera singer Danielle De Niese. Inspired by Miguel de Cervantes' 17th century novel Don Quixote, the musical sees Cervantes recite the story of Don Quixote to a group of fellow prisoners awaiting a hearing from the Spanish Inquisition and features The Impossible Dream, now a standard of the American songbook. Best-known for playing the title character in the hit US sitcom Frasier, Kelsey Grammer makes his return to the West End after debuting in the Other Palace's production of Big Fash last year. The production is directed by Lonny Price, whose recent credits include the West End production of Lady Day at Emerson's Bar and Grill, and Sunset Boulevard, also at the Coliseum.
Read more here.