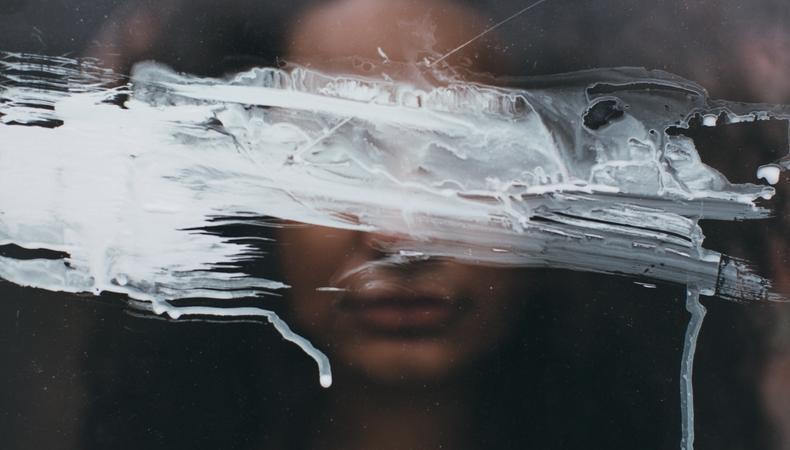 Hello, and welcome back to our roundup of news from across the industry. From stage to screens big and small, we've got you covered. It's everything you need to know and all you can't afford to miss.
New survey paints damning picture of harassment in training.
Last week the findings of a major new survey into performing arts students was published, revealing that nearly a third of responding students said they had experienced sexual harassment. Six hundred responses from drama, music and dance students showed that more than half (51%) had experienced inappropriate behaviour, sexual harassment or bullying, with 73% of those who experienced some sort of incident identifying as female.
Students came from both specialist drama schools (41%) and performing arts courses within higher education, with the survey carried out by Equity along with the Musicians' Union and the Incorporated Society of Musicians. Called Dignity in Study, the publication of these figures comes after nearly a year of harassment allegations from across the industry has increased pressure on drama schools and institutions to review harassment policies and protect students. Equity launched the investigation back in April, the very same week that top drama schools signed up to new guidelines to protect students and published a joint statement. Leon Rubin, head of East 15 and president of the Federation of Drama Schools, spoke in April on behalf of 20 other schools, saying: "There is still much work to be done." The results of this new survey have confirmed that higher education must do more to protect students, with sexual harassment, bullying and inappropriate behaviour from staff members being shown to be both prevalent and "accepted" across the sector.
The survey revealed that of those who had experienced an incident:
57% experienced inappropriate behaviour – defined as behaviour considered socially unacceptable.

42% experienced bullying.
36% experienced gender discrimination.
27% experienced sexual harassment.
58% said the perpetrator had been a fellow student.
42% revealed the perpetrator had been a member of staff.
The Stage conducted a sector-wide investigation into harassment last year, finding that 43% of the 1,050 respondents said they had experienced bullying, while 31% revealed they had been sexually harassed. Perhaps the most worrying statistic from this new survey is that only 13% of those who had experienced inappropriate behaviour whilst studying reported it, with 45% of people saying that they felt this type of behaviour was "culturally accepted" within the institution. Those who did not report incidents cited concerns that their complaint would not be taken seriously (54%), that their reputation might be damaged (47%) and that their complaint would not be taken seriously (47%). 69% of respondents felt there needed to be "tightened processes in dealing with any incidents of sexual harassment, bullying, inappropriate behaviour and discrimination".
Amazon's Audible sets the stage for UK theatre takeover.
Audiobook giant Audible has revealed plans to produce live theatre productions in the UK, expanding the company's reach beyond audio drama. The Amazon-owned company co-produced the New York transfer of the Royal Court production Girls and Boys, starring Carey Mulligan. Audible's first stage production in the UK is also a co-production, this time with independent theatre studio China Plate. Running at the Edinburgh Festival Fringe, On the Exhale by Martín Zimmerman is a one-woman show set in the aftermath of a school shooting, directed by Christopher Haydon, former artistic director of The Gate Theatre. (The production ran Off-Broadway in New York City and starred Marin Ireland.) The Stage reported that the Aubile had "definite plans" to produce more theatre in the UK and that it had recently appointed a new head of theatre.
As well as committing millions to new original audio plays that includes commissions for British playwrights Gary McNair and James Fritz, Audible are reaching out into the training sector. The company last week launched their partnership with London drama school LAMDA, where they will be supporting actors to train for audio drama. The three-year pilot to develop the next generation of audio acting talent will also see students develop original audio plays in collaboration with the company, which will provide a full scholarship as well as training at their London studios. Senior director of content at Audible UK Laurence Howell told The Stage: "It's still early days yet, but this will be another way for us to work with new talent, to work with the acting community and to help raise awareness of audio." He added: "Opening up options for people to hear great drama on stage is very important. We're working with companies in the US and we are starting to work with theatre companies here." Following its run at the Fringe, On the Exhale will be recorded at Audible's studios and be made available for download.
Screen production news
Jennifer Hudson, Taylor Swift, James Corden and Ian McKellen are to star in the big-screen version of Andrew Lloyd Webber's long-running musical Cats. First performed in 1981, the musical is based on poems by T. S. Eliot and features the song Memory, made famous by Elaine Paige. Oscar-winning director Tom Hooper (The King's Speech) is set to helm, with a script adapted by Lee Hall (Billy Elliot). Hooper has reportedly been prepping the feature for two years, with filming starting in the UK this November. Although casting details have yet to be confirmed, it's likely that Swift will make her screen acting debut as Grizabella, the once-glamourous cat that sings Memory. It's likely that McKellen will play Old Deuteronomy but roles for Corden and Hudson are still being guessed at.
Head over to our Greenlit piece on Cats to find out more about this feature, casting now with Lucy Bevan.
Jodie Whittaker told Doctor Who fans at that a female doctor was "inevitable". The actor made her debut as the first woman to play the role in a trailer released last week ahead of the new series coming to the BBC this autumn. Whittaker told fans at San Diego Comic-Con: "It's 2018. It's the direction that [the show] was always going to go in." Speaking of the role she said: "It's such an exciting world to be in. It's brand new every single day for me. There is no role I have ever played that has, or will ever, come close to this. It's an absolute joy."
Read more here.
Stage production news
Mark Rylance is to read Harold Pinter's Nobel Prize speech as part of Jamie Lloyd's upcoming season Pinter at the Pinter. The revival of the playwright's short plays at the theatre that bears his name begins this September with an starry line-up across the season. At 6pm each day, Rylance will read the speech called Art, Truth and Politics, spoken by Pinter on accepting the Nobel Prize in Literature in 2005, before each evening's performance of his one-act plays. The ticket price will be donated to charity.
Read more here.
Check out Backstage's London audition listings!