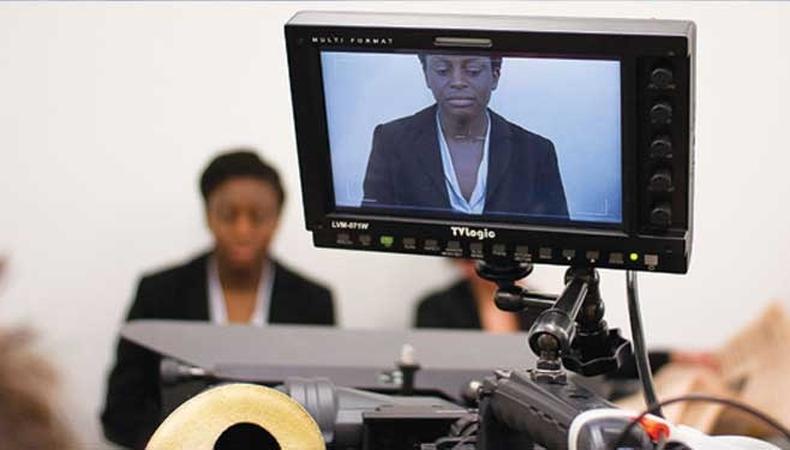 As the first drama school in the U.K. to offer training that covers live theatre, film, TV, and radio, it's possible that the
Academy of Live and Recorded Arts
(ALRA) will turn out nearly all of the next generation of performing arts quadruple threats. Why make a budding actor choose a medium when he or she could go the all-encompassing route and receive top-notch, all-around training?
Lynn Howes, the school's marketing and development manager, knows how intense (and rewarding) the curriculum can be, and she spoke with Backstage to give us an inside peek into what ALRA students can expect.
Tell us a little about what you do.
We train actors for stage and screen.
What are some of the main tenets of ALRA?
Our history is based on theatre workshop/ensemble/physical theatre and we produce really, really good screen actors.
Why do you feel it's important to offer training in theatre, TV, film, and radio?
[Though] 80% of an actor's earnings are likely to come from screen or audio, the best way to train actors is still with a basis in live work.
What advice do you have for international acting students?
Make sure the language is an aid, not a barrier. You must be able to work through any accent and still deliver the truth
What advice would you give a teen deciding whether to pursue a performing arts degree?
Can you survive if you are out of work? Can you accept the constant rejections as business? If the answer is yes, then get started on audition speeches!
Any advice for applicants?
Be better prepared than you think you need to be by a factor of four. Choose speeches in your age range. Be yourself. Be truthful in work and life.
Are there any audition songs and monologues prospective students should absolutely stay away from at their auditions?
Only do pieces that are reasonably well known; there's a reason why obscure work is obscure!
What's one song/monologue you never get tired of seeing?
What can a student expect at his/her first year in drama school?
ALRA students work 36+ hour per week so expect to be tired!
What's your best piece of industry advice?
Stick. Stay. Be Patient.
What should recent graduates know about getting work as a new actor?
Be nice to everyone you meet. This is a small business and sooner or later you meet everyone and they might be a potential employer!
Check out Backstage's London audition listings!