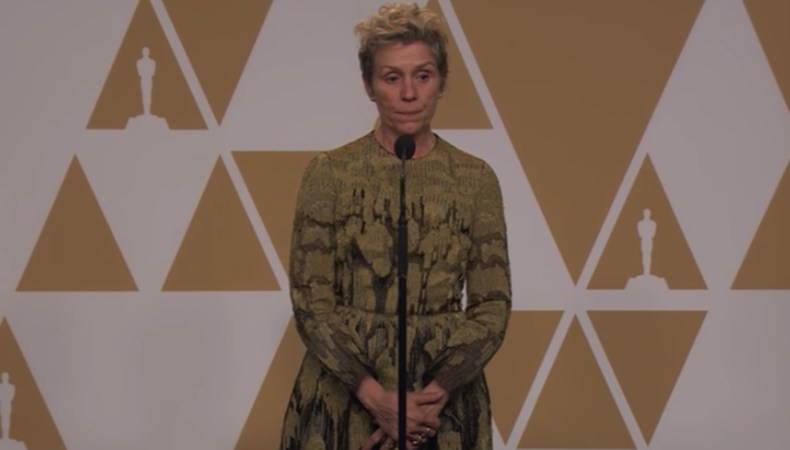 Welcome to the definitive roundup of legal news from across screen and stage industries in the U.K. We follow the major stories, changes, and updates that performers need to know.
Nondisclosure agreements
After revelations about the use and abuse of nondisclosure agreements against staff at the now infamous Presidents Club fundraiser as well as their use in the silencing of allegations against Harvey Weinstein, there's increased pressure on the government to look into the legality of NDAs and to better regulate or even ban their use. The Human Rights Commission, a U.K. rights body, released a major report and said that NDAs were being misused to sweep misconduct "under the carpet" instead of their original purpose: to protect the identity of victims.
Whilst not divulging information is frequently included in an actor's contract for the purpose of protecting film and TV productions from industrial espionage, speculation, or negative press, it's clear that there's an appetite to review NDAs being used to hide or pre-empt misconduct. Talking to the BBC, a spokesperson for the Confederation of British Industry said that they would "recommend that employers make it explicit that any confidentiality clauses do not prevent a person from whistleblowing on systematic abuses of power."
Frances McDormand: "Two words for you: Inclusion Rider"
During her speech at the Oscars, Frances McDormand finished with two words that reverberated around the internet for weeks afterwards: "inclusion rider." It was the first time that many in the industry heard the term but what does it mean? Simply, it's a clause an actor can ask to be included in their contract requiring a certain amount of the other actors and staff to meet a level of diversity. Within hours, actors began to back the idea, and you can follow the Inclusionists to get updates on advancements being made on the topic.
Does it apply to U.K. contracts? Yes—if you want it to. Other methods also exist. Back in January, Backstage reported on Neropa, a system invented by German actor Belinde Ruth Stieve. The method aims to address the gender imbalance of roles by identifying possible gender neutral parts. It was welcomed by industry figures when it launched in Germany two years ago and now has backing from Equity after being introduced to film, TV, and theater makers at the BFI earlier this year.
READ: Resources for U.K. Actors Who Have Experienced Harassment or Assault
Harassment and the law
Equity published their Agenda for Change report highlighting weak spots across the acting industry and outlining recommendations. They also established a dedicated harassment helpline. It's up to employers to stick to this guidance, but Equity is moving to seek changes in the law too. Firstly, pressure has been mounting from across industries and within government to review the case for making sexual harassment illegal. Sexual harassment in itself is not actually a criminal offence. However, perpetrators of sexual harassment can be, and often are, tried under a variety of different laws, including the Sexual Offences Act.
Importantly, Equity has committed to pushing for an increase in the time limit on reporting harassment to employers so that an allegation can be investigated and taken to a tribunal. Currently, "complaints of sexual harassment will usually only be considered at an employment tribunal if the worker makes a claim within three months of when the incident took place." After this, incidents become "historic." If the union get their way, the new minimum might be six months but they're hoping for significantly longer.
BFI/Bafta guidelines
Bafta and the BFI released comprehensive guidelines for identifying and tackling inappropriate behaviour, making them a part of conditions for funding from either institution. These guidelines are helpful to read as they outline the law in simple terms but also have high expectations of employers to go "beyond the legal requirements." The ambition is for these guidelines to become industry standard and, like the Royal Court's guidelines for theater, to create a culture where victims and bystanders know how to respond to harassment or bullying.
In Brief
The debate whether theaters are under threat from noise complaints was reignited after it was revealed that a West End theater is getting a new neighbour: a hotel. The Adelphi Theatre in London's West End, currently the home of "Kinky Boots," fears that noise restrictions imposed on the venue will threaten it's ability to operate and are calling for better planning laws to ensure venues aren't put out of business.
Noise complaints of a different sort rocked the opera and live music industry after a judge ruled that the Royal Opera House had been in breach of noise at work regulations. Fears are that this will have "profound implications" for live music and could require musicians and performers to wear earplugs.
The producers of "The Crown" apologised to actors Claire Foy and Matt Smith after revelations about their pay inequality sparked rows about the gender pay gap. Throughout the first two seasons of the royal drama, Smith was paid more than Foy for his supporting role. A petition was set up asking Matt Smith and Netflix to donate part of his salary to the Time's Up legal fund but a statement from the producers made it clear that Smith and Foy were unaware of how much each was paid. The producers made no comment on the suggested donation but said they were "keen to talk" to Time's Up and equality advocacy group ERA: 50:50 who campaigns for "a 50:50 gender balance across our screens and stages by 2020."
Check out Backstage's London audition listings!