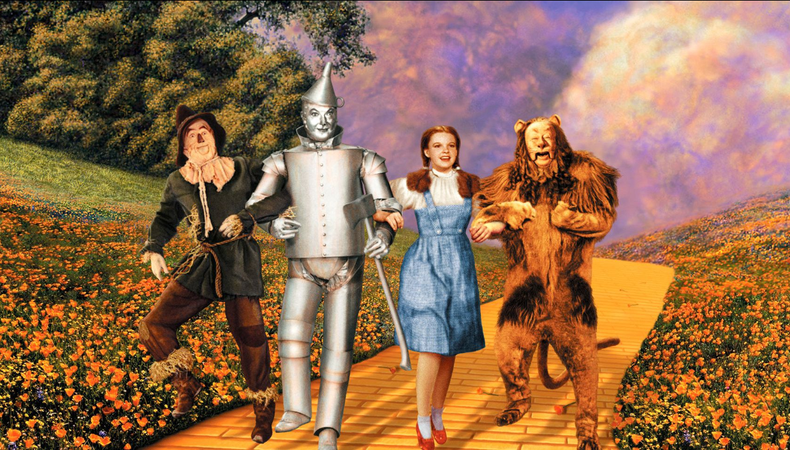 Head to the Emerald City as a lead actor in a U.K. production of "The Wizard of Oz" casting principal and ensemble roles. Plus, lead a reshoot of an iconic commercial, dance in a music video by a well-known rapper, or be featured in a surrealist fashion film.
"THE WIZARD OF OZ"
Pippa Ailion Casting is seeking diverse performers for a musical production of "The Wizard of Oz." Talent, aged 16–60, is wanted for several principal and ensemble dual roles including Scarecrow, Tinman, and the Cowardly Lion. An experienced puppeteer is also wanted to puppeteer Toto. Rehearsals will begin on Sept. 23 with tech on Nov. 4, previews Nov. 20, and shows running from Nov. 26–Jan. 25, 2020 in Barnsbury, England. Pay is the Equity minimum. Apply here!
BRAND NEW KARS 4 KIDS COMMERCIAL
Five performers, aged 9–13, are wanted for a new Kars 4 Kids commercial. Training with instruments is a plus. The commercial will rehearse on May 8 and shoot on May 9 in New Jersey. Pay is $75 for rehearsals and $150 for the shoot date. Apply here!
"AREA 51"
Join "Area 51," a music video by a well-known rapper. Talent, aged 18 and older, is wanted for three roles in the video including a militant alien and a politician. The performer playing the alien must have dance skills and be okay with performing in his underwear and wearing an alien mask. The video will shoot on May 4 or 5 in Los Angeles. Pay is $75–$150 per day depending on the role. Apply here!
FASHION SHORT FOR EMERGING DESIGNER
A female actor of color, aged 18–32, is wanted to play a wife in an absurdist fashion film for an emerging designer. The video will shoot in New York City with dates TBD. Pay is $150 for a half day of work. Apply here!