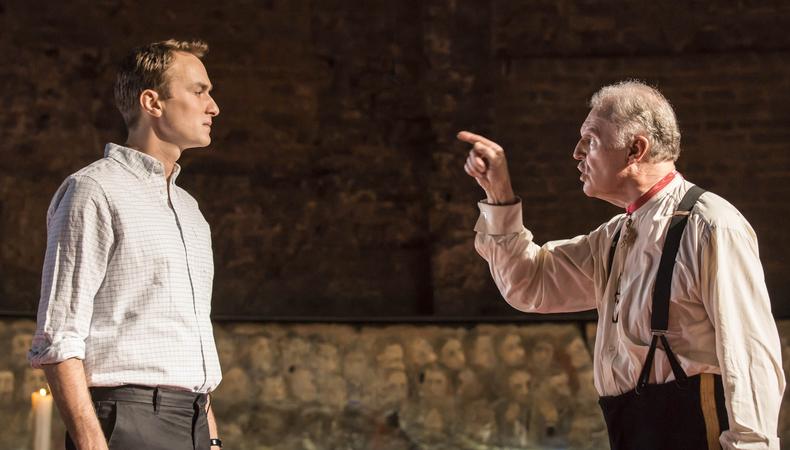 The most difficult thing about starring in a "future history play" isn't depicting real-life people in hypothetical-future situations. If you're Oliver Chris, the challenge becomes depicting a public figure many audience members have followed fanatically since infancy.
"We don't do impressions of the royal family; we all have resemblances," says the actor, who plays Prince William, Duke of Cambridge in Mark Bartlett's Olivier-winning "King Charles III." But though it's not an outright impersonation, his performance receives a level of scrutiny most actors don't have to think about. Now that the show is poised to transfer to Broadway's Music Box Theatre Nov. 1, Chris points out that scrutiny could very well increase. "America is almost more fervent about the royal family."
Bartlett's play, which imagines the events after the death of Queen Elizabeth II, is delivered entirely in iambic pentameter, giving the whole affair an overtly Shakespearean vibe. William, says Chris, is caught between familial obligation and modern-day reality when his kingly father refuses to sign an act of Parliament into law, sparking a constitutional crisis with national and personal implications. "As the country spirals out of control because of this conflict, eventually William has to make a decision: stand up for his father or stand up for his country and the system. Therein lies the tragedy."
He almost forgets to add the juiciest detail: "And he's spurred on by his evil wife Catherine."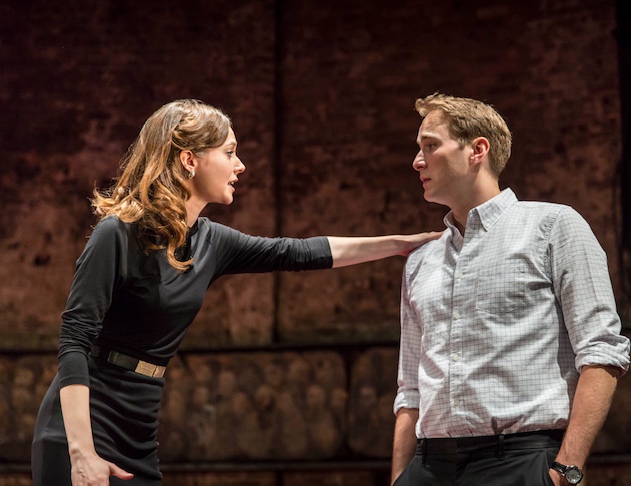 Lydia Wilson and Oliver Chris in "King Charles III." Photo by Johan Persson.
Having brought the hit "One Man, Two Guvnors" to Broadway in 2012, Chris knows lines play differently across the pond "because we have a different cultural memory and history.... But when you're being told a terrific story, they really connect to it and are taken along for the journey. I think audiences are sick of being treated like they're idiots. American audiences don't differ from British audiences any more than a Thursday night audience will differ from a Saturday. That's what's so wonderful about live theater."
How do you become a successful enough actor to perform both in the West End and on Broadway? Chris' acting advice is simple: "If you are successful, keep your senility and your sense of humor. If you are unsuccessful, just keep going."
Inspired by this post? Check out our Broadway audition listings!