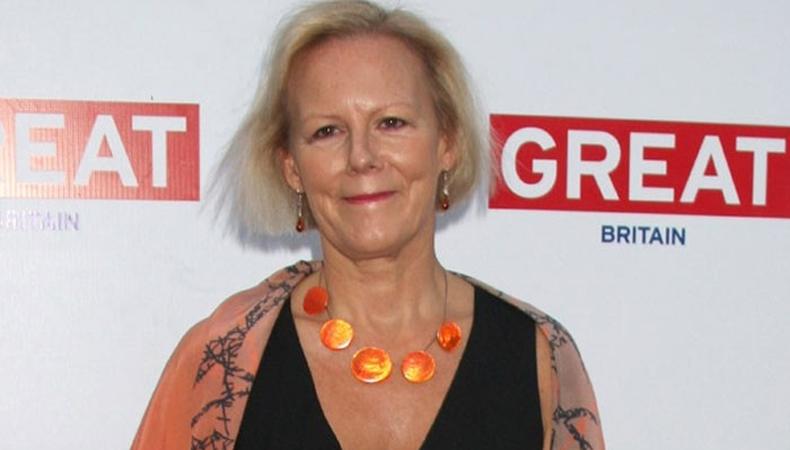 Hello and welcome back to our roundup of news from across the industry. From stage to screens big and small, we've got you covered. It's everything you need to know and all you can't afford to miss.
Phyllida Lloyd demands equality on and off stage.
Last week, theatre director Phyllida Lloyd called on the Arts Council to refuse funding unless companies commit to gender equality on and off stage. At the Women in the Creative Industries Awards, Lloyd used an acceptance speech to demand that Arts Council chair Nicholas Serota only fund companies that "truly reflect the world around them," saying, "there must from now on be 50:50 employment of men and women on stage, off stage and in the boardroom".
Lloyd was awarded for her trilogy of all-female Shakespeare plays at the Donmar and celebrating for putting women's stories centre stage across her film and theatre work. She told other award winners and nominees, including Royal Court artistic director Vicky Featherstone, "let theatre, and all our industries represented today be at the vanguard of world change." Featherstone picked up an award for her "urgent call to action" in the wake of #MeToo and her Code of Behaviour, published online last year.
The Arts Council does have initiatives to encouraging diversity across the arts and within companies it funds. However, a recent report suggested that the scheme wasn't changing the poor representation of women and minorities across the industry. Responding to Lloyd's comments in The Stage, an Arts Council spokesperson said: "Diversity is at the very heart of our ambitions but creating inflexible quotas aren't helpful. The focus of the Creative Case for Diversity is about encouraging all our funded organisations to embed diversity throughout their work including audience development, workforce and leadership."
David Oyelowo reveals awkward conversation about black roles.
David Oyelowo revealed last week how an awkward conversation landed him the lead role in new film "Gringo". The British-Nigerian actor said the conversation was with "Gringo" director Nash Edgerton, telling The Guardian: "I sat down with him and asked: 'Have you ever thought of a black person in this role?' And he said: 'Actually, I haven't … I'm ashamed to admit that … It's because I'm a white guy, so I just saw him as a white guy.'"
He told The Guardian that he'd had the conversation with directors many times before but added, "when I get out of bed in the morning, my first thought isn't: 'I'm black.' I have concerns, I have hopes, you know, and that's what you want to see in a character."
A new generation of radio plays coming to 1Xtra.
BBC Radio 1Xtra will be broadcasting the first in a new generation of radio plays, including a collaboration with new writing theatre company Paines Plough. "With a Little Bit of Luck" by Sabrina Mahfouz will be broadcast live on April 2 on the BBC's urban music station. Described as "theatre you can rave to" and first performed at festivals in 2015, the play is set at the height of the U.K. garage scene in 2001 and follows one young woman over a night. 1Xtra will also be broadcasting Yolanda Mercy's "Quarter Life Crisis". Originally a one-woman play, it's been adapted for nine actors and has been directed and produced by Caroline Raphael from Dora Productions.
The two broadcasts will be the first time plays have featured on the station and represent a new approach to radio drama. Sabrina Mahfouz said, "When 1Xtra launched, it seemed surreal but brilliant that the music we loved was being taken seriously enough to be given its own BBC radio channel". "It marked a shifting moment for what is culturally valued in this country and I feel that "With a Little Bit of Luck" being the first drama they air on there, the shift progresses even further towards a place of space-making and inclusive, representational cultural documentation and valuing."
Actors set up a group to tackle mental health and isolation.
A new group hoping to tackle poor mental health in an industry "full of ups and downs" has been launched by two London actors. Christian Edwards and Harry Long founded the London-based group to create a community of actors, creatives, and backstage workers and give them a space to talk. The had their first meeting on March 13 and will meet weekly in London at different times each week, allowing people to attend with varying availabilities. Called TALK, it's open to anyone working in theatre and the wider entertainment industry in any role. The creators hope to expand to a network of talks and workshops addressing specific issues and teaching stress management techniques. Follow their progress and find out more here.
Stage Production News
Last week saw the Offies Awards ceremony reward the stars and makers of London's fringe and smaller theatres. Actors Mimi Ndiweni ("The Convert" at The Gate) and Ben Aldridge ("Run The Beast Down", at the Finborough) took away the best actor awards. See the full rundown here.
Check out Backstage's London audition listings!