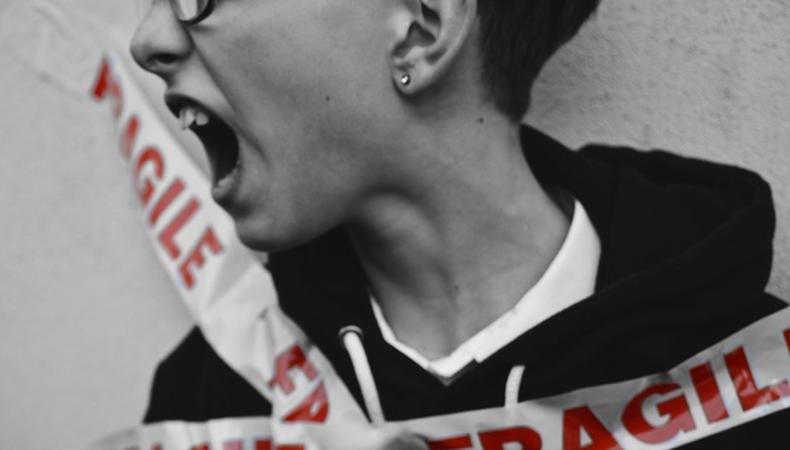 The Fox show of the same name may have been canceled, but there are always projects casting for female talent to play horrified leading ladies. Warm up your vocal cords and get ready to test your fight or flight instincts against killers and demons (inner and outer) with this roundup of six spooky productions on the hunt for talent right now!
"VIXENS"
5th Floor Pictures is currently casting in Los Angeles for a short horror-drama film that follows two teenage girls trying to escape their trailer park hometown. Female talent, aged 17–25, is wanted to play a charming and manipulative teenage girl dreaming of moving to Miami, Florida. Interested actors must be able to do a Southern accent. Male talent, aged 30–50, is also sought to play a volatile loner who is scammed by the girls. Rehearsals are in late June and July, and the short will shoot on July 14–15 in Los Angeles. Apply here!
"HARVEST OF THE DEAD: HALLOWEEN NIGHT"
The search has begun for a lead actress to play the "final girl" role in this horror grindhouse sequel. Talent, aged 18–30, is sought and must be comfortable with negotiable nudity and based in or around Alderholt, England. Production will take place during early July in Alderholt. No compensation will be provided, but travel expenses, copy, credit, and a profit share of the royalties will be. Apply here!
"SORORITY INITIATION"
Join the cast of a new horror short that features the murder of a new sorority sister and a ghost that seeks revenge against the other members for it. Female talent, aged 18–25, is sought to play various sorority girl roles, including the ghost killer. All actresses must be comfortable wearing shirts without bras. Males of various ages are wanted to play a fraternity boyfriend and police detectives. The project will shoot in July and August in southern New Jersey. Travel expenses and a copy will be provided. Apply here!
"HALLOWEEN"
A feature-length film celebrating the work of legendary horror auteur John Carpenter is looking for talent, aged 18–25, to play Melissa Mahoney, a high school student whose father treats an institutionalized Michael Myers. Labeled a "spiritual successor to Laurie Strode" by the filmmakers, interested actors must be based in Hull, England. Shoot dates are TBD and production will take place in Hull. No compensation is currently offered. Apply here!
"STRAIGHT ON TILL MORNING"
Join the cast of "Straight on Till Morning," a romance-horror film. Female talent, aged 38–49, is wanted for 2–3 days of shooting to play a strung-out stripper who tries to help the main character and pays the price. Talent must be comfortable with face and body cast makeup. The role also requires topless nudity. The project rehearses in the summer and will shoot in mid-September in St. Louis, Missouri and Los Angeles. Compensation of $250, travel, credit, and lodging will be provided. Apply here!
Check out Backstage's horror film listings!