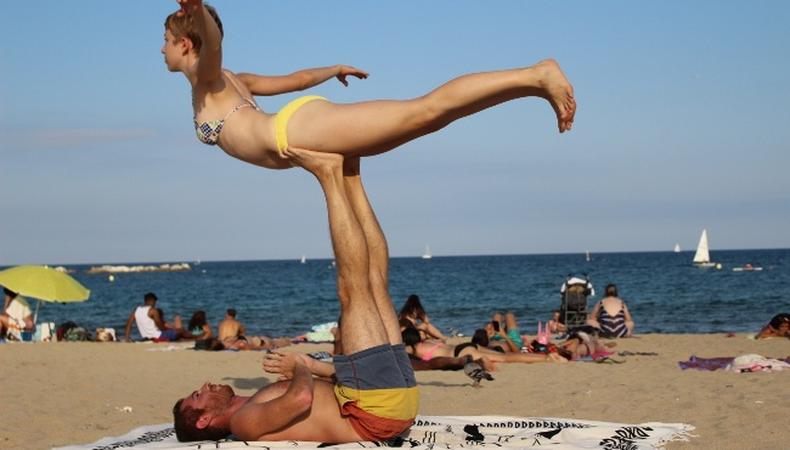 Are you looking for a new perspective on your life and career? Nothing quite does it like jetting off somewhere far away from home and diving into something tailored to your artistic passions. A trip abroad will not only give you more knowledge to draw from in your craft and interesting stories to bring back home, it can provide a new lens through which to examine something familiar.
Enter Performing Arts Abroad, an organization that pairs actors, dancers, musicians, filmmakers, and theater professionals with the exotic locations and educational foundations they crave. Offering opportunities to apply to study abroad programs, internships, training intensives, and volunteer work, PAA designs curriculums and cultural experiences around artist applicants' goals—whether they are to learn the ins and outs of running a dance studio or delve into Shakespeare at the Globe Theatre in London.
Founded in 2011 by Reynolds Whalen, PAA's programs open doors to students wanting to study film in New Zealand, learn the business of dance in Barcelona, perform Shakespeare at the Royal Academy of Dramatic Art, and volunteer for an international theater program in the Galápagos Islands. According to Whalen, PAA currently offers 53 programs in 12 countries with a total of 13 destinations. But the organization expects to add new summer options to its curriculums.
READ: "1 Training Program for the Acting Anglophile"
"Every program's a bit different," says Whalen. A working actor himself, the program's founder came up with the idea for PAA after studying acting and traveling throughout Africa. "With West End training, for example, we collaborate with West End performers…. We provide tickets to shows and cultural activities like the London Eye and the Buckingham Palace State Rooms. We design an entire immersive program in addition to going to class every day."
All programs collaborate with a local entity of some sort to ensure students gain firsthand knowledge of the culture and practices of the country they've chosen as a supplement to the educational program. It's an extension of the impetus that initially inspired the organization: a desire to connect artists across the globe beyond the university setting.
To make PAA a bit more accessible to artists, the organization offers scholarships ranging from $500 to $1,500 for students exhibiting a profound passion for and strength in their desired concentration. Scholarships are awarded based on the audition material sent to PAA, which is used to assess required skill levels for certain programs (not all require an audition). But consider the content of your submission, advises Whalen. "The most important thing is to capture our attention in the first 10 seconds," he says. "Whatever video you're uploading or sharing, you need to come out of the gate with something impressive that shows your quality. A video with 30 seconds of music and you lying on the floor without moving—that's not the greatest choice. If you're deciding between two songs, pick the one that has the strongest start; that'll make us want to watch more."
Additionally, a tripod will do wonders for raising the professionalism of a submission. Aesthetics matter, says Whalen. "We're all artists. Everyone who works for us, especially on the U.S. side, we're all performing artists ourselves."
It's why PAA knows the importance of expanding one's experiences. An actor in the audition room who has studied at the Royal Academy of Dramatic Art or interned at an opera house in Florence, Italy, is guaranteed a leg up on the competition.
Looking to add an edge to your résumé? Check out our theater audition listings!