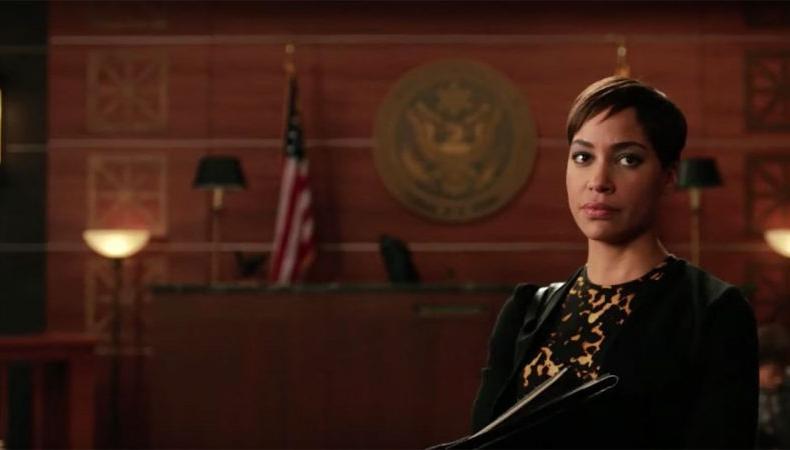 Tracy Brabin has been Member of Parliament for Batley and Spen in West Yorkshire since 2016 after a by-election triggered by the murder of Jo Cox. She considers herself part of "the exciting influx of Labour MPs in the last year, most of whom have done other jobs". Tracy's other job was as an actor, coming to the Labour Party after a 20 year career; breaking through in the 1989 comedy-drama "A Bit of a Do", becoming a regular in "Coronation Street", "Emmerdale" and "Eastenders" and later writing for "Tracey Beaker", "Heartbeat" and "Shameless". Last month the results of her and fellow MP Gloria de Piero's inquiry into access and diversity in the acting industry were published, evidencing what many have known for some time: "There is a class-shaped hole in the industry".
Backstage spoke to Tracy from the Houses of Parliament about the report, an important production of "Les Mis" in her constituency and her advice for actors today.
Why should we care about your report and about class or privilege in acting?
The images we see on stage and screen impact our understanding of the world. If you've never seen a woman on TV that is pregnant and still working it won't be normal for a young woman to think of doing the same. The way we want our society to change won't happen unless you show that on screen and stage. Culture is in danger of becoming a narrow band of stories that people will be excluded from.
I saw a play at West Yorkshire Playhouse about the partition of India and Pakistan. I didn't know much about it even though I am MP for a community where people or their family experienced it. That story needed to be told, it was the biggest movement of people in the last century and there were atrocities from both sides. If we don't know our history then how can we know our future?
Low or no pay is often the only way into the industry. How would you suggest actors navigate this?
My advice to actors is to start writing. It empowers you—write a play, find the finance and do it. You own the means of production, are your own boss and cannot be exploited by others. Actor/writer Cush Jumbo's tale of discrimination and writing her own play is powerful.
Having children in this industry is extraordinarily tricky. You can't tour because you need to do the school run and don't want to be away a lot. I decided stay home and write. Equity [has] a fund for retraining, I'm eternally grateful for their support to do an MA in writing. Thank god for unions!
As for low- or no-pay jobs, the only way we'll see any change is to be collective, to say it's not good enough. People in the industry are workers even though they aren't categorised as such, [and] they deserve a fair deal. The idea that public money is paying organisations to put on a show where actors aren't even paid the minimum wage is awful. The assumption is that actors do it because they love it - that might be true but it doesn't mean they don't deserve to get paid.
What does being an actor bring to your role as MP?
What's exciting about the new intake of MPs is there are lots of people who've done other jobs. I felt there was nobody in the Commons with direct experience of my industry. There's very little understanding of how actors work. For instance, nobody realised that actors have always been in the gig economy! Brexit has created difficulties across the industry—lots of friends have projects collapsing because of it—and no one else in Parliament has that network or understanding.
How did you become an actor?
I'd always wanted to be an actor but didn't know how to go about it. I wanted to go to university but I'd never been to London—in fact I was terrified of London! I went to Loughborough Uni in the hope of learning to be an actor on a drama course. After that, I applied for a place at Webber Douglas but I couldn't afford it and didn't know of any support from the school. I had to turn the place down. Perhaps If I'd spoken to them there might been financial assistance but I suppose I was a bit embarrassed. I stayed on in Loughborough and it was a bleak time.
I was saved by a friend who let me sleep on their floor in London and by a benefit called Daily Issue. Then, the DSS (the Department of Social Security, now Work and Pensions) used to have a real safety net. My parents had no money, I had no family in London and was a vulnerable young woman. Daily Issue was the support that allowed me to get on my feet. I worked seven days a week; Monday to Friday in an employment agency, evenings in a club and Sundays on Brick Lane market. I had no agent so I found my first jobs in the back of The Stage. I worked in TIE, community theatre and did a season of plays in Ramsgate. I was based in London but would leave to take a job, dumping my stuff at my mum's house. I couldn't afford to keep two rooms. Then came a real break with "A Bit of a Do".
Is there a problem with how we value the arts in Britain?
The power of first hand-cultural experiences was vividly shown to me over the summer when my constituency staged a community performance of "Les Mis", Jo Cox's favourite musical. We had West End team showing the ropes to 100 young people from across the community. It genuinely changed their lives. They understood that not only are there careers in acting but also backstage and behind the scenes. We had a boy of 16 running the book, he didn't know that job existed. Actor Julie Hesmondhalgh said "if you can't see it, you can't be it" and that's very much true.
I'm heartbroken that schools aren't properly funding drama and that arts are on a carousel (music one term, drama the next). If children are to become adults ready for work they need those soft skills, to become resilient, emotionally intelligent and able to communicate—even just to find the joy in life. The government has got it skewiff. We don't have the curriculum for the future.
You use the term 'class ceiling' in the report, did you experience that in your career as an actor?
Casting directors only saw my background, accent and whatever else identifies me as working class. Those were the roles I went for and was given. Being in that box can be helpful when someone says 'we need a working-class actor' you're on their mind.
The industry was and still is divided by trained and untrained actors. There was the sense that I was authentic but that also meant I could only play where I'm from. I never played a character that wore a suit. Obviously, I could have because now I am actually wearing a suit as an MP!
What has created the 'class shaped hole'?
Training is expensive. Even before that, drama schools charge fees for auditions which are prohibitive on top of travel and accommodation. Being an actor is hard; it's the not-working that's the problem. The 'class shaped hole' is shown by the number of people who graduate from drama school and leave the industry five years later. Alongside the flexible but badly paid work you need to keep going, there's no- or low-pay jobs and all the expense of travelling to auditions, preparing, self-taping or even buying an outfit for a role. Through all of that you're expected to keep upbeat! How do you pay the bills or support a family? The answer for people without family support or independent wealth is to leave the industry.
There are incredible organisations and people working to change the industry, like Monologue Slam and our unions, but we need to do more.
Acting Up, Tracy's report into access and diversity in acting, is available to read here. It has recommendations that include reviewing worker status for actors, reforming drama school applications fees and investigating public funding of no- or low-pay productions. Sign up to the Acting Up mailing list to keep up to date with developments.