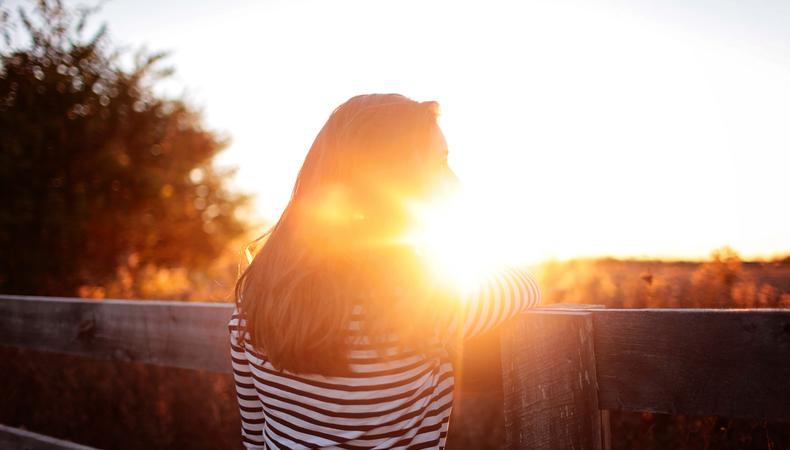 Despite the trauma of the Weinstein revelations, they have no doubt given many the confidence and structure to speak out against perpetrators of sexual harassment and rape. Other prominent men have been called out for their behaviour, social media has been filled with stories of harassment, and a supportive culture of respect and honesty, where allegations are taken seriously whoever they are against, seems to be growing.
At the Royal Court Theatre, artistic director Vicky Featherstone held a town-hall style meeting, No Grey Area, for the industry to share stories of harassment and discuss change. Featherstone said, "Sexual harassment, predominantly carried out by those in power to people in positions junior to them, is systemic. It is across every part of our society. If it is not dealt with in an open way we have no hope of change, and change must happen".
We couldn't agree more.
Here, we've put together a list of contacts, resources, and services for those that need them or feel they ever will.
What is sexual harassment?
Sexual harassment is any unwanted behaviour of a sexual nature. 'Unwelcome' and 'unwanted' are useful terms regarding sexual harassment and the UN's definition stresses that. You may have voluntarily entered into the circumstances of the harassment (i.e. going on a date) but that does not mean you invite or want sexual activity.
The Citizen's Advice Bureau has a simple guide to what the term 'sexual harassment' means here. Vitally, it includes the definition that harassment can be when people "[create] a hostile or offensive environment''. Whatever work you do as an actor, it is the responsibility of those managing it to ensure you feel safe, respected, and in control.
A key issue within our industry is that actor's bodies are sometimes seen as 'not their own' since your body is part of your job. But that does not and should never equate with any person around you believing you are sexually available, least of all people within the industry who should understand that you are doing a job.
What's more, actors are often in positions of vulnerability, whether it's during the rehearsal/filming process when they're expected to follow direction or it could be within the context of accessing work and opportunities. Nobody should ever be made to feel like they have to entertain or ignore unwelcome behaviour from those in power in order to 'get on', either before, during or after the job.
I think I've been sexually harassed; what do I do next?
If you are the victim or target of unwelcome behaviour, you should contact your manager. Often in theatre, TV, and film, this will be the person called a production manager who is effectively in charge of the team of people you work with. If there's a person in authority you feel is more appropriate, raise your concerns with them.
If you have been a victim of rape, contact the police. If you report it immediately, you may also undergo questioning and a medical examination. This might feel like it's extending the trauma of the event, however, the first responsibility of the police is to ensure your welfare and safety. They are there to help you and each force has a specialised unit and staff to deal with cases. If you don't feel comfortable going to the police, contact one of the resources listed below or speak to a trusted friend or family member.
Call 999 to report a rape. Further guidance is available at Victim Support and Rape Crisis.
How should it be dealt with?
The answer to this questions depends on many factors. Each manager should have a procedure for dealing with claims of sexual harassment and you should discuss what this is. It should include the terms that your claim will be dealt with confidentially. If you do not feel confident in the manager or their capacity to deal with the issue, you can raise concerns with a more senior figure. If you believe the manager is not taking your claims seriously or dealing with the issue thoroughly and in a timely manner, speak to someone else like someone more senior within the organisation/company or someone outside the institution.
If you are working in a team that is too small to have a clearly defined manager or responsible person, or if you don't feel that your claim will be taken seriously, raise your issues elsewhere. If you have an agent or representative, go to them. They might consult a legal representative or suggest reporting an incident to the police.
You can also talk to your union representative or, if the project doesn't have one, talk directly to the union. For most actors, that will be Equity, which was created to help protect the rights of performers in the workplace and are experienced at dealing with issues like bullying and harassment. Equity has regional offices and branches around the UK but there's also a general number and contacts for specific areas of the industry available here. You can read Equity's statement on bullying and harassment here.
Resources
There are numerous resources that offer support to victims of rape or harassment and work to help with the reporting of incidents. We've put together a few of them here as well as links to the terms used in this article.
UK Police: Contact Information
Rape Crisis England & Wales: Guidance
Rape Crisis Scotland: Guidance
Safeline: Rape and Sexual Abuse Victim Support
Citizen's Advice Bureau: Guidance on Sexual Harassment
United Nations: Guide to Sexual Harassment
Equity: Helpdesk Numbers and Statement on Sexual Harassment
*This post was originally published on Oct. 31, 2017. It has since been updated.