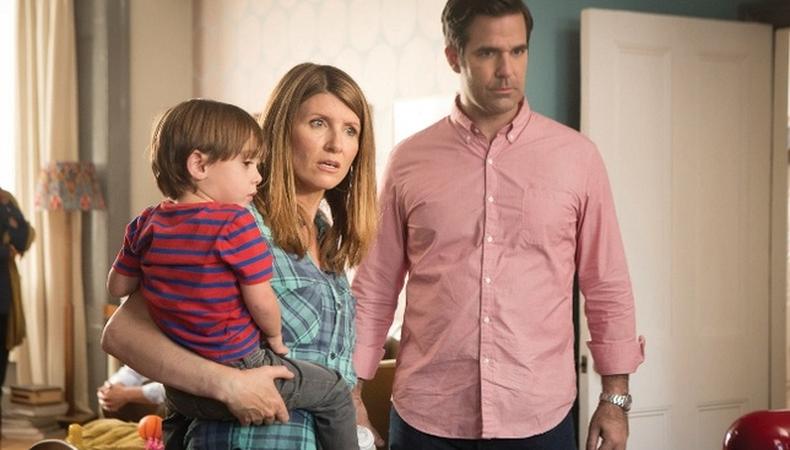 As most aspiring actors know, London can be a tough nut to crack. But while the capital may not always be easy, it's always interesting. This week for your delight and delectation we've got musicals, movies, and mirth, so buckle up.
Show tune sing-a-long.
Enjoy performing? Enjoy drinking? Enjoy drinking and performing? Now you can combine the two at the Show Off Piano Bar in London's glittering West End. On May 26, anyone can get up on stage and belt out a tune for an adoring crowd. Don't worry if you can't make it this month—it happens every second Friday of the month. (Tickets: £10)
Hairy, handsome and hilarious.
If life in the big city is driving you nuts and you're in need of a laugh, you'll probably appreciate a little bit of Rob Delaney. The writer and star of the smash hit comedy "Catastrophe" is trying out some new stand up in a smallish London venue from July 5. (Tickets: £17.50)
READ: Sharon Horgan on Creating Season 2 of 'Catastrophe'
Get your geek on.
It may be sunnier in California but London's own Comic Con (May 26-28) has a lot to offer. Sit on the iron throne from "Game of Thrones," indulge in some high-level CosPlay, or even get face time with actors such as Donnie Yen, Verne "Mini Me" Troyer, and the Hulk himself, Lou Ferrigno. Just don't make him angry. (Tickets from £15)
Goaaaaaaaal!
Having the kind of week that just makes you want to scream? Now you can do just that with a pub full of people. This year's FA Cup Final on May 27 is an all-London affair with North Londoners Arsenal taking on Premiership Champions Chelsea. So pick a team, pick a pub, and go and enjoy the culmination of one of Football's oldest contests. (Free)
More American angels in London.
Last week we told you about a National Theatre event with Nathan Lane and Russel Tovey discussing the hit production of "Angels in America". On July 3, their co-stars Andrew Garfield and Denise Gough are getting in on the act. Seats are going fast. (Tickets: £6)
Tate 'til late.
On Friday, May 26, the Tate Modern will be staging an Alberto Giacometti themed Uniqlo Late. For one night only you can see the new exhibition for just a tenner, while also enjoying DJs, a bar, and the chance to do some sketching Giacometti style. (Tickets: Free entry to the event, £10 for the exhibition)
Check out Backstage's London audition listings!