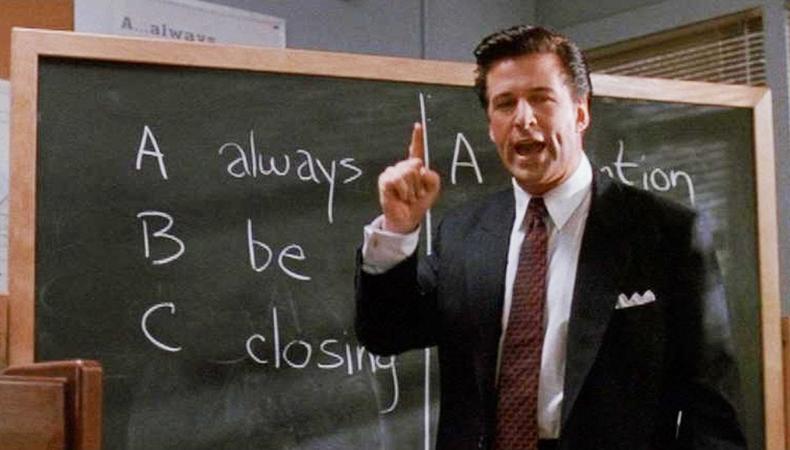 Welcome to Rumorville! Here you can learn about casting news that's about to break in Hollywood. These speculations might be only rumors, but that doesn't mean you can't follow the trail all the way to the audition room.
"Glengarry Glen Ross"
The David Mamet classic "Glengarry Glen Ross" is making its way back to Broadway—and with a twist, if rumors are to be believed. According to PEOPLE, a production of the legendary play on the seedy Chicago real estate market is on its way to the Great White Way, this time with an all-female cast. The Pulitzer Prize-winning play opened on Broadway in 1984 after premiering in London and has since been adapted into a film and run two revivals, the latest in 2012 with Al Pacino, Bobby Cannavale, and David Harbour. Both revivals have been produced by The Shubert Organization and have been cast by Telsey + Company, so this production can be expected to run the same course.
LGBTQ Marvel Character Film Leads
As the Marvel Cinematic Universe continues to grow larger, the range of characters within it might be growing more diverse. A few years after Marvel Studios head Kevin Feige promised fans would be seeing some LGBTQ characters on the big screen, it seems that statement is finally coming true. According to Feige, in a recent discussion with The Playlist, there will be not one but two LGBTQ characters in an upcoming MCU film—one new and one returning. Theories are that one will be Valkyrie (played by Tessa Thompson), who had a scene confirming her bisexuality chopped from "Thor: Ragnarok." The other is up in the air, which means it is a character that probably has not been cast yet. Actors trying to get into the Marvel universe to play any character can always keep their eyes on resident Marvel CD Sarah Finn's door. Plus Marvel films often shoot in Atlanta, Georgia, so area actors keep an eye out for background opportunities with Central Casting.
"Faith"
Superheroes don't always have to be tight, toned, and performing feats of phyiscal nature like breaking logs in half, and Sony Pictures may be making the move forward towards superhero body representation. The studio is apparently moving forward with a live-action adaptation of "Faith," the Valiant Comics story about superhero Faith Herbert, a plus-size geek with telekinetic superpowers. "American Gods" writer Maria Melnik has been tasked to write the script, and as the film moves forward, the hunt for a director is picking up. Although a director would give a better indication of who can be expected to take the reins on casting, Sony currently has the Jared Leto-led Spider-Man universe pic "Morbius" in progress, as well as the soon-to-be-released Tom Hardy-led "Venom." The latter used John Papsidera as its casting director, so it's possible a future Sony superhero flick could have him return to the role.
"Silk"
Behind every great Spider-Man, there's a great spider woman, and Marvel Studios is allegedly not too far away from making sure she gets seen on the big screen. According to Deadline, the studio reportedly has a movie in early development about Silk, aka Cindy Moon, a Korean-American high school student, who, like her classmate Peter Parker, develops spider-like abilities after being bitten by a radioactive arachnid. Moon has made brief appearances in both "Spider-Man: Homecoming" and "Avengers: Infinity War," played by Tiffany Espensen, so the groundwork is already laid out. As mentioned previously, Sarah Finn runs the casting show at Marvel, which means she also handles the "Spider-Man" franchise, so hers will be the door to watch for filling out the rest of her world. "Spider-Man: Homecoming" shot in London, so the female counterpart has the potential to do so, too.
Got a tip? Submit it to [email protected]!
Looking to get cast? Apply to casting calls on Backstage.