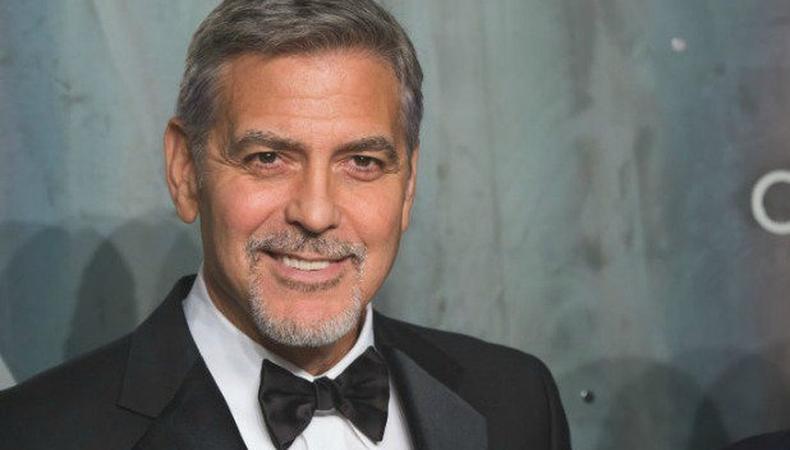 Welcome to Rumorville! Here you can learn about casting news that's about to break in Hollywood. These speculations might be only rumors, but that doesn't mean you can't follow the trail all the way to the audition room.
"Echo"
20th Century Fox is putting together its next big thriller and seems to be seeking an equally-big name attached at the helm. George Clooney is currently in negotiations to direct the upcoming sci-fi flick "Echo," which follows a drone specialist in the middle of a psychological crisis, suspecting his lover is not who she appears to be. Christopher MacBride is producing the project, which is still in the very early stages of planning and negotiations. There's no casting director assigned to the project just yet, but Clooney tends to team with Ellen Chenoweth on projects he directs.
"Rocketman"
Elton John is getting a major biopic, but the film could never be complete without Bernie Taupin, his longtime songwriting collaborator. Jamie Bell is currently rumored to play Taupin alongside Taron Egerton's John in "Rocketman," the biopic of the legendary musician and his 50-year collaboration with the songwriter. Dexter Fletcher will be directing the film with Lee Hall penning the script for Paramount Pictures. It seems that several casting directors will have a hand in staffing the film, as children are being cast separately from the adult actors. Casting directors Kahleen Crawford and Nina Gold are believed to be handling adult casting on the film as production gears up for a summer shoot in London.
"Bad Education"
Just because Allison Janney won an Oscar this year doesn't mean she will slow down any time soon. Coming off her award-winning role in "I, Tonya," she is now in production for Amazon's "Troupe Zero" and might have her next project lined up before she wraps. Deadline is reporting that she's currently in early talks to join Hugh Jackman in the Automatik feature "Bad Education." The film will a follow a superintendent of a school district (played by Jackman) who is working to better his students' education while simultaneously embezzling public funds to live the life he wants. Janney would play the school district business manager who is in on the scheme and helping both of them covering their tracks. The film currently doesn't have a director attached to it, though Mike Makowsky will be writing the script and producing. There's also no CD listed in these preliminary stages, but keep an eye on the project because casting seems to be a priority at the moment.
Got a tip? Submit it to castingsleuth@backstage.com!
Looking to get cast? Apply to casting calls on Backstage.