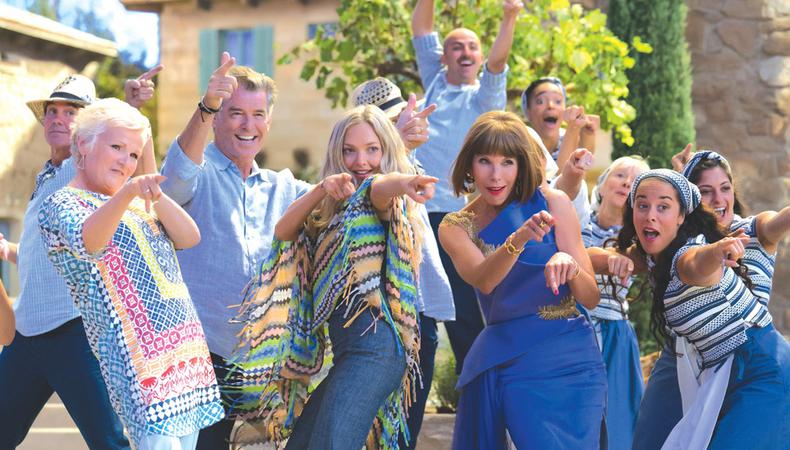 Welcome to Rumorville! Here you can learn about casting news that's about to break in Hollywood. These speculations might be only rumors, but that doesn't mean you can't follow the trail all the way to the audition room.
"Mamma Mia!"
Here we go again… again? In an interview with the Daily Mail, "Mamma Mia!" producer Judy Craymer told the publication that before the coronavirus pandemic, she had been planning the third film in the franchise. A third "Mamma Mia!" has not been officially announced, but Craymer believes it is meant to be a trilogy and any new installment could and would include new music from ABBA. The casts of the original movies have included Amanda Seyfried, Meryl Streep, Christine Baranski, Pierce Brosnan, Colin Firth, Stellan Skarsgård, Cher, and more. The two films have used different casting directors—Priscilla John and Ellen Lewis for "Mamma Mia!" and Kathleen Chopin and Nina Gold for "Mamma Mia! Here We Go Again."
"Twister" Reboot
Also at Universal, the studio is reportedly bracing for another storm. First reported by Variety, a reboot of the 1996 blockbuster "Twister" is in the works and Universal is in negotiations with "Top Gun: Maverick" helmer Joseph Kosinski to direct. The studio is currently meeting with writers to pen the script with no names being circulated who will get the gig, which means plot details will also come later. Kosinski has worked with a wide variety of casting directors over a list of big-budget projects that have included "Tron: Legacy," "Oblivion," and more. Frank Marshall will produce the film.
Juneteenth Netflix Musical
After making a landmark Juneteenth episode for "Black-ish," the only way to go is bigger. Netflix is reportedly in talks with "Black-ish" and "BlackAF" creator Kenya Barris and Pharrell Williams to develop a feature-length musical about Juneteenth. The project is still reportedly in the early stages and that the pair and streamer are still working up a plan for it so the details of the storyline probably will not come out for a while. This will be separate from the previously announced live project, however, which is still planned to be a stage musical. If the Netflix version gets off the ground, though, expect Barris and Williams to likely work with "Black-ish" (and its spinoffs) casting directors and regular collaborators Koczara/Shevchenko.
"The Flash"
Everything old is new again, especially in Gotham. Michael Keaton is reportedly in talks to reprise the role of Batman in the upcoming Warner Bros.–DC Comics movie "The Flash." Keaton played the Caped Crusader in both 1989's "Batman" and 1992's "Batman Returns," and if Keaton ends up returning for the "Flash" standalone, he would possibly be signing on for several other DC-oriented film projects, as well. Ezra Miller will star as Barry Allen, aka the titular Flash, in the feature that will be directed by Andy Muschietti ("It"), reprising his role from 2016's "Batman v Superman: Dawn of Justice," which he followed up with "Suicide Squad," and "Justice League." Filming is expected to begin in spring 2021 in London. Kristy Carlson and Lora Kennedy cast both "Justice League" and "Batman v Superman," but no casting director for "Flash" has been announced.
"Greatest Days"
Reported by Deadline, Ruth Wilson, Cush Jumbo, and Rosamund Pike are in talks to star in "Greatest Days," the film adaptation of the hit stage musical "The Band" about the U.K. band Take That. The story for the feature will focus on five schoolgirls who have the night of their lives at a concert from their favorite boy band and then, 25 years later, reunite and reminisce about their past and discover their future. The movie will use songs from Take That, including "Patience," "Back For Good," "A Million Love Songs," and more. Coky Giedroyc will direct from a script written by Tim Firth. No further casting has been announced.
Looking for remote work? Backstage has got you covered! Click here for auditions you can do from home!