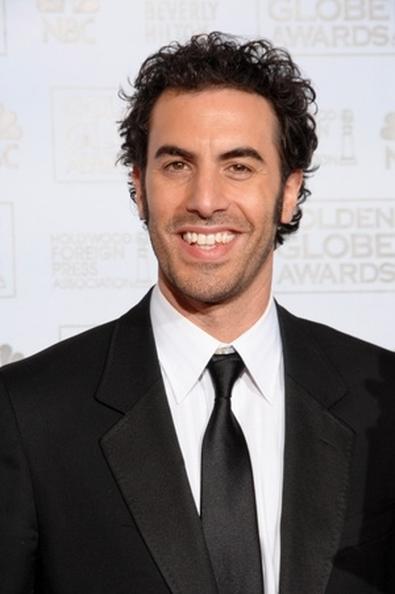 The ever boundary-pushing comedian Sacha Baron Cohen is looking for fresh, innovative talents to support with his production company, Spelthorne Community Television. The new launch with Spelthorne co-founder Andrew Newman (formerly CEO of Objective Productions) was made possible in part by the U.K.'s Channel 4, which just sealed a deal with the duo to take a minority stake.
The venture is named after the hometown of Baron Cohen's fictional character, Ali G of "Da Ali G Show." It will reportedly specialize in scripted TV comedy and other comedy entertainment media with a "strong focus on innovation and new ideas," per a press release.
Details on the precise finances behind Spelthorne's deal with Channel 4 are yet to be released. The partnership marks a full-circle journey for both Baron Cohen and Newman. The acclaimed comedian made his Channel 4 debut in 2004 on "The 11 O'clock Show," for which Newman served as producer.
"After more than a decade away from Channel 4, it's very exciting to come back home, and back to the British TV industry that launched my career and those of many of my contemporaries: Ricky Gervais, John Oliver, and those blokes who did 'The Inbetweeners,' " Baron Cohen said in a statement. "This is a chance to help establish careers for ambitious people who have yet to make a mark in British television."
Baron Cohen further quipped: "Ultimately our aim with Spelthorne Community Television is to discover new talent, develop new shows, then test them on U.K. audiences before we remake them, starring me, for the much more important U.S. market."
Spelthorne marks the ninth independent production company Channel 4 has backed via its $30.7 million growth fund. "I'm thrilled to see Sacha and Andrew return to their Channel 4 roots where their special creative talent for making distinctive comedy was first nurtured," Channel 4 chief executive David Abraham said. "Spelthorne Community Television shares the Growth Fund's ambition to support innovative talent, and we're looking forward to working with them as they develop a business which invests in the next generation of unforgettable comedy shows and characters."
Inspired by this post? Check out our television audition listings!