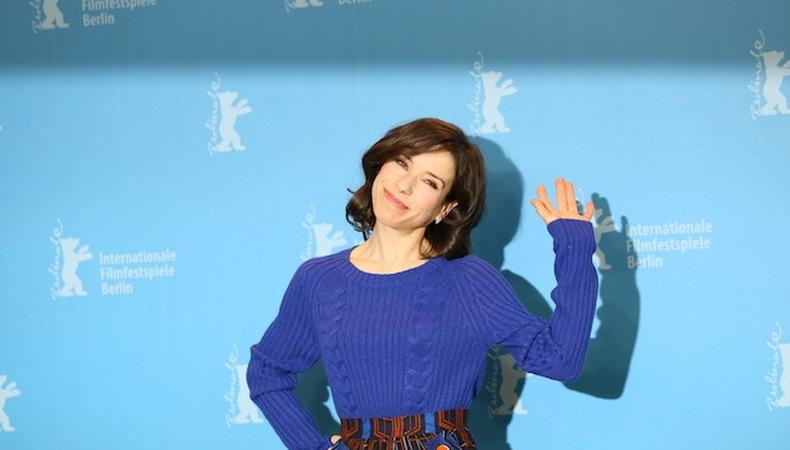 Hello and welcome back to our first news roundup of 2018! Here's our pick of the news from across theatre, TV, and film. It's everything an actor needs to know and all you can't afford to miss.
How will 2018 be different from 2017?
The internet is rife with predictions for how 2018 will shape up. Screen Daily waited until New Year's Eve to post their own look in the crystal ball. Their key storyline is the one that affects everyone in the industry: How will we change in response to the peal of harassment claims against senior figures?
The Weinstein revelations hit Hollywood hard but lasting damage has been wrought in London, too. The allegations against actor and artistic director Kevin Spacey during his time at The Old Vic came alongside allegations against respected directors Max Stafford-Clark and Ramin Gray. These events shook London theatre to the core and reminded many of us that it's a smaller world than we'd once imagined. Almost everyone has heard of some form of inappropriate behaviour but, as has been pointed out, talking about it is often fraught with professional risk.
Over the Christmas break, the New York Times ran their investigation into the London offices of media company Vice, alleging that harassment and inappropriate behaviour was commonplace and an accepted form of behaviour amongst some key staff. Further investigations will undoubtedly reveal problems across media, entertainment and performance industries.
See our resource for dealing with workplace harassment here.
British Theatre Academy takes over new venue for one spectacular season.
After three years of residencies in the West End, the British Theatre Academy is moving to Southwark Playhouse for two full-scale productions alongside shows at The Stockwell Playhouse and the open air Minack Theatre in Cornwall.
Established to provide stage opportunities for young people, the company made a name for itself with productions of "Annie Jr.", "The Secret Garden", and "13". Now they're taking over the Southwark Playhouse for their productions of Lin Manuel Miranda's "Bring It On" and "Goodnight Mr. Tom". Stockwell Playhouse will host "Spring Awakening", Steven Sater's musical of the play by Frank Wedekind.
Auditions for all three projects open this month and run until April, with the BTA scouring London and nearby towns for the best performers under 26. For more information on auditions and how to register, check out the BTA's website.
SCREEN NEWS
The female director's collective Cinesisters has grown to more than 100 members after launching little over a year ago. Founders Claire Oakley and Nicola Mills created the group as a response to concerns about the lack of opportunity for women in the film industry and found funding from Creative England, The Wellcome Trust, and the BFI. The collective meets monthly in London and aims to help female directors support each other to get more projects off the ground. It also serves as a database of great emerging directors. Check out their showreel and profiles.
Welsh actor, writer, and director Craig Roberts has apparently bagged award-winning actor Sally Hawkins for his second screenwriting and directorial effort "Eternal Beauty". Roberts is best known for starring in Richard Ayoade's 2010 indie flick "Submarine" but wrote, directed and acted in his first feature "Just Jim" in 2015. Sally Hawkins was being interviewed for her role in Guillermo del Toro's The Shape Of Water" when she said that Roberts' script was "beautiful". "It's a lovely part and I'm really honoured he's even thinking of me for it." Filming starts later this year.
Gangster drama "Viva La Madness" starring Jason Statham and based on JJ Connelly's book of the same name is gearing up to film in London this Spring. The ten-part series following the anonymous hero of "Layer Cake" will be showing on both Sky and Netflix. It's filming on location in London this March.
THEATRE NEWS
The full cast has been announced for the Almeida Theatre's production of Tennessee Williams' play "Summer and Smoke". Seb Carrington, Nancy Crane, Eric MacLennan, Forbes Masson, Matthew Needham, Tok Stephen, and Anjana Vasan join the previously announced star Patsy Ferran. Set in Mississippi the play follows Alma Winemiller, the unmarried daughter of a minister. "Summer and Smoke" opens Feb. 24 and is the last production of the current season.
Michael Grandage is to direct a brand new production of Martin McDonagh's "The Lieutenant of Inishmore", starring Aidan Turner ("Poldark", "Being Human") at the Noel Coward Theatre. McDonagh's dark comedy play is set in the West of Ireland in 1993 as the Northern Ireland peace process gets underway. The play follows Padraic, a member of an IRA splinter group whose methods prove too extreme and violent for his comrades. McDonagh's play premiered at the RSC's now-defunct Other Place Theatre in Stratford-Upon-Avon in 2001, before coming to London's Barbican and entering the West End. Grandage's production will open in London at the Noel Coward Theatre from June 24.
Critic Michael Billington's look ahead to the highlights of 2018 serves as a barometer for British theatre. Although there's the usual star-led West End plays, the list highlights some exciting opportunities around the country including "The Belle's Stratagem" in Edinburgh and the first regional outing of Beth Steele's play "Wonderland" in Nottingham. Cast your eyes over the list and keep your eyes out for casting opportunities!
That's all for this week. Check back in with us next time for more news from across stages and screens.
Check out Backstage's London audition listings!